For your very first job, you need your very first resume. But what can you possibly include on a resume when you have no real work experience? Surprisingly -- a lot. A resume isn't just about the previous jobs you've had; it's about showcasing what makes you a hard-working, motivated employee. The best place to really hone those skills is in and outside of the classroom, through academics and extracurricular activities.
Sponsored
$5,000 Discover® Student Loans Scholarship
No essay required. Students and parents are eligible to win.
If you need help formatting your first resume, take a look at the sample below. It will help to get you started in the working world!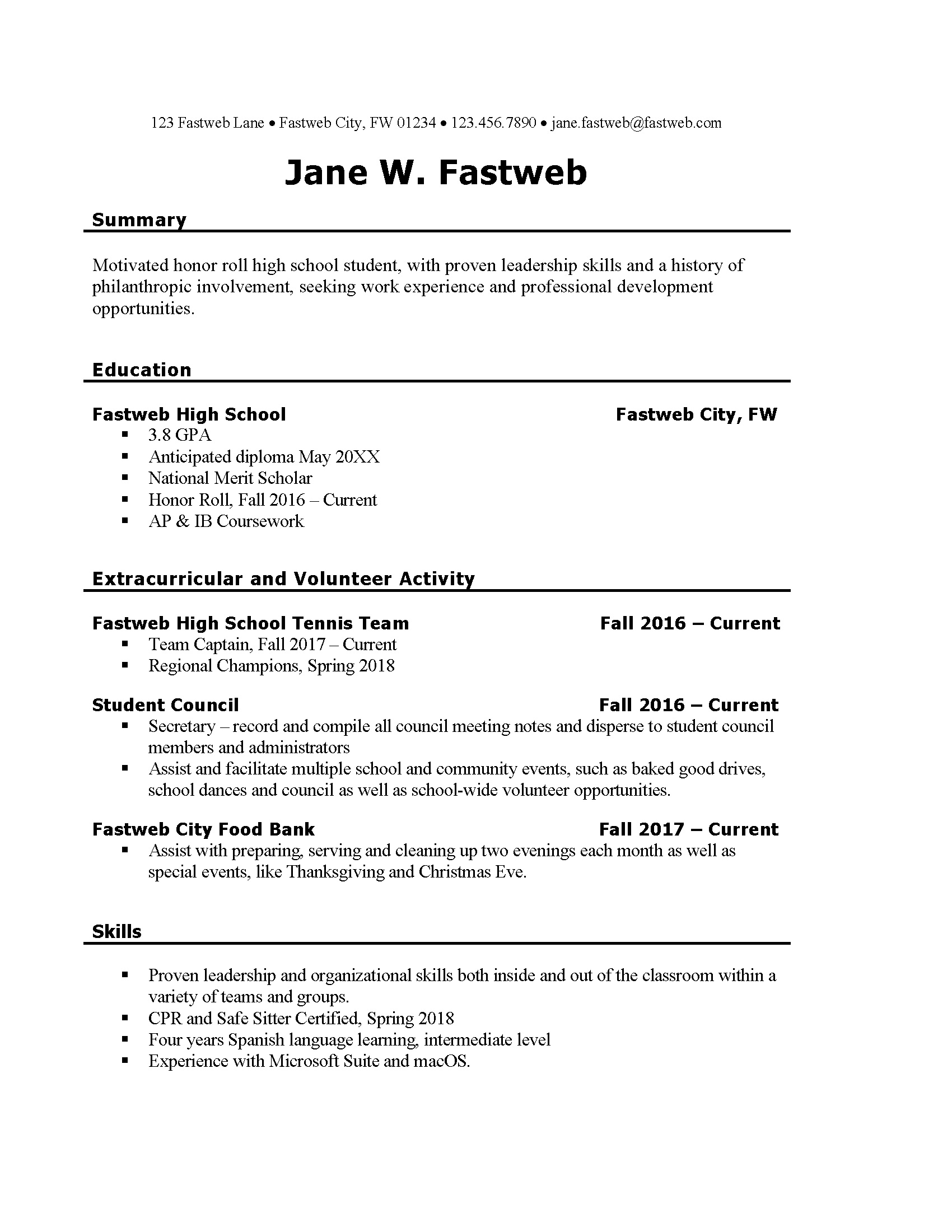 Download PDF
Sponsored
Course Hero $4k College Giveaway
Easy to Enter, No Essay Needed