When it comes to the part-time job search, the resume gets all of the attention. Or so you thought. As it turns out, a cover letter is vital to introducing yourself to your future employer. It adds more depth to your resume, enabling you to build on the points highlighted in your resume. It's also a display of your writing prowess and professionalism. Like your
first part-time job resume
, it can be difficult to know where to start with your
first cover letter
. Fortunately, we have a sample that you can utilize to build your cover letter. This will set you up to make a great first impression as you embark on landing your first part-time job!
Sponsored
Get Your Custom List of Scholarships to Help Pay for School. Sign Up Now!
Fastweb is your connection to scholarships, financial aid & more.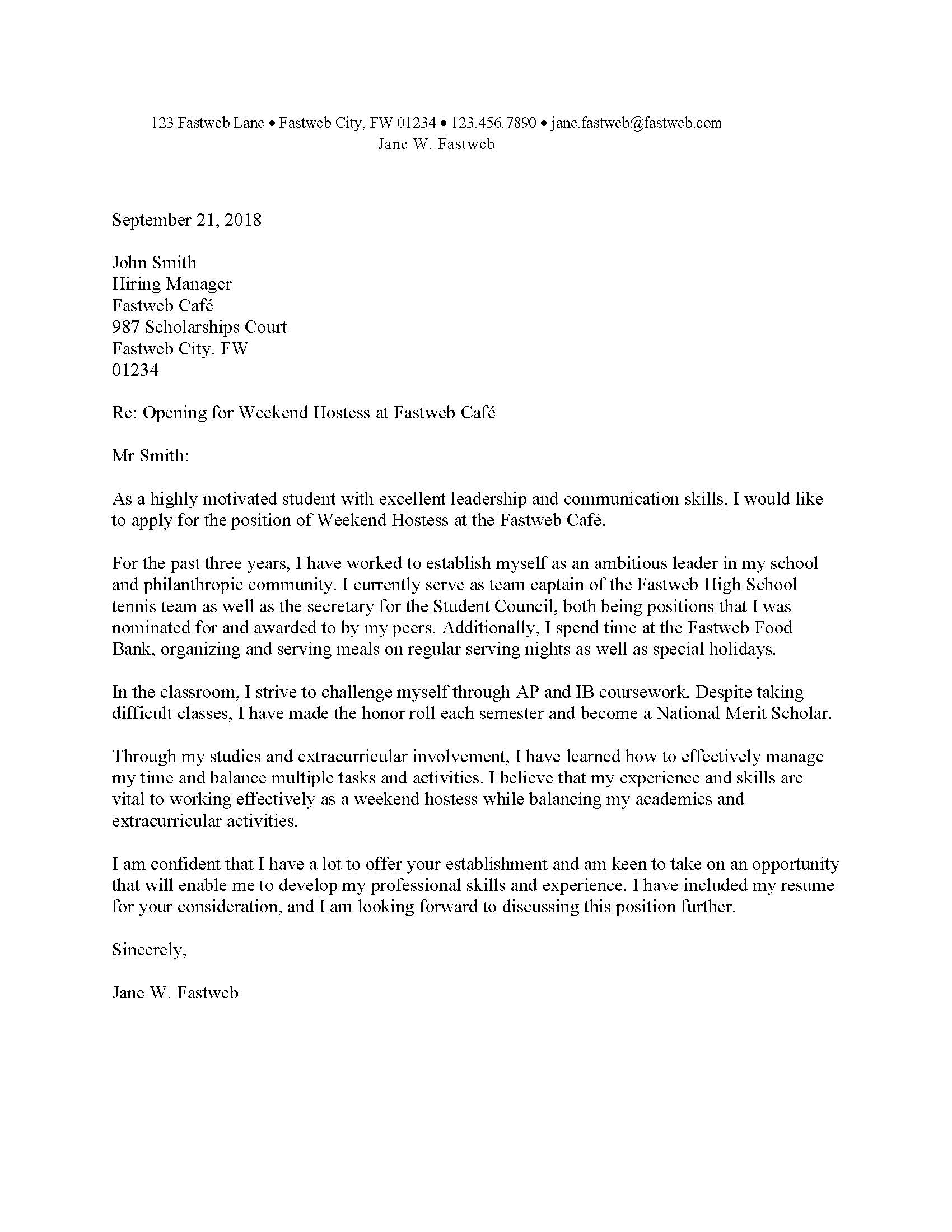 Download PDF
Be confident in your resume! Monster Resume Services can help – for free.