Where 50 Celebrities Went to College
When asked about her education impacting her fame, Natalie Portman reportedly told the New York Post, "I don't care if [college] ruins my career. I'd rather be smart than a movie star."
Elizabeth Hoyt
September 26, 2017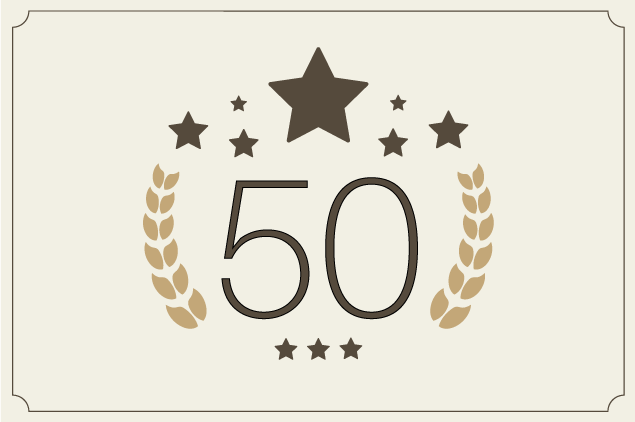 If you were rich and famous, would you still find value in a college education? These celebrities certainly do!
James Franco, Ashley Judd and Natalie Portman are among the many celebrities who moonlight as brainiacs – offering beauty and brains. Sometimes, life just isn't fair.
In a star-obsessed society, with hopes in the form of articles like, "stars-they're-just-like-us," we rarely actually regard stars as being just-like-us.
Perhaps the following stars may pleasantly surprise you since they see the true value in a college education.
Check out the following celebrities who graduated from college, many of whom still continue their education on the off-season.
1. Elizabeth Banks

Pre-Hunger Games, Elizabeth Banks attended the University of Pennsylvania, where she was in a sorority and graduated magna cum laude in 1996. She also earned a Master of Fine Arts in 1998 from the American Conservatory Theater.
2. Sacha Baron Cohen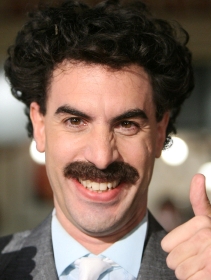 Comedian Sacha Baron Cohen studied history at the University of Cambridge before taking on alter-egos like Ali G.
Who knew that Borat was such a smarty pants?
3. Julie Bowen

Before she was the matriarch of a Modern Family, Bowen majored in Italian Renaissance studies at Brown University. She even spent her junior year of college studying abroad in Florence, Italy.
4. Zach Braff

The Scrubs actor and writer, director, producer and star of Garden State, graduated from the Northwestern University School of Communication in 1997.
5. Steve Carell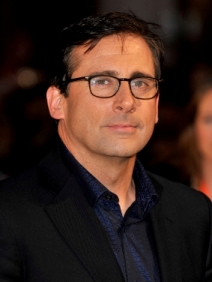 The Office actor and The 40-Year-Old Virgin star earned his bachelor's degree in history from Denison University.
6. Kristin Chenoweth

The tiny actress with the powerhouse vocals, attended Oklahoma City University where she earned a Bachelor of Fine Arts in musical theatre and a master's degree in opera performance.
7. Kenny Chesney

The country music heartthrob earned a bachelor's degree in advertising from East Tennessee State University.
8. Common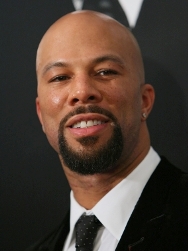 The American hip-hop artist known as Common (formerly known as Common Sense) attended Florida A&M University, thanks to a two-year scholarship, where he majored in business administration.
9. Kristin Davis

The former Sex and the City start graduated from college in 1987, with a Bachelor of Fine Arts degree in acting from the Rutgers University Mason Gross School of the Arts.
10. Rachel Dratch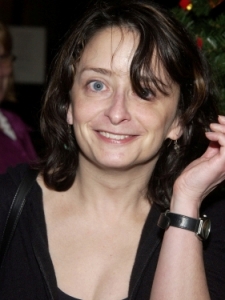 Best known for her hilarious character roles on Saturday Night Live, Dratch is no Debbie Downer in real life. She's actually got a degree from Dartmouth College, where she studied drama and psychology.
11. David Duchovny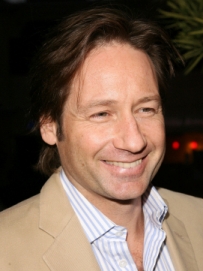 Best known for playing a writer on Californication, Duchovny likely understands parts of his character from his own experiences pursuing and obtaining a master's degree in English literature at Yale University. He's still working toward his Ph.D., too!
12. Will Ferrell

Coming to you, live! It seems like our favorite funnyman was always destined to be in front of the camera. He even studied sports broadcasting at University of Southern California, where he earned a bachelor's degree in sports information in 1990.
13. Tina Fey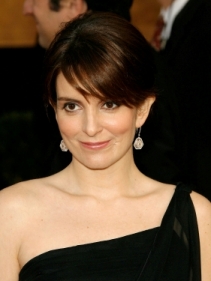 This comedienne always had the fame bug, even before Saturday Night Live and 30 Rock. Fey attended the University of Virginia, where she studied acting and playwriting and earned her bachelor's degree in drama in 1992.
14. Jodie Foster

Foster attended Yale University where she earned her bachelor's degree in literature in 1985, even after having to take a leave of absence for a semester.
15. James Franco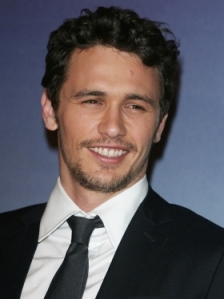 In addition to his bachelor's degree in English from UCLA and a Master of Fine Arts from Columbia, he recently worked towards his doctorate in English from Yale University. He's also taken film-making courses at New York University's Tisch School of the Arts, fiction writing at Brooklyn College and poetry at North Carolina's Warren Wilson College. He also plans to attend the Rhode Island School of Design.
By the way, this is all in addition to teaching courses at USC, UCLA, CalArts and NYU.
Yikes! This guy really gets around – academically speaking, of course.
16. Art Garfunkel

Yes, it's that Garfunkel as in, "Simon and." Before he joined the infamous duo, he studied architecture at Manhattan's Columbia College and earned his bachelor's degree in art history and a master's in mathematics. He also completed work towards his doctorate in mathematics education.
17. Jennifer Garner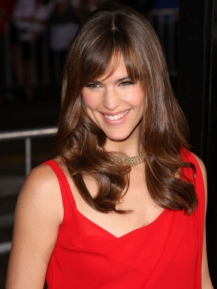 Before Alias, Jen earned a bachelor's degree in drama from Denison University.
18. Ricky Gervais

The hilarious creator of The Office attended University College London, where he earned a bachelor's in philosophy. Maybe that's why The Office is so deep…
19. Paul Giamatti

He's got an impressive acting background, but did you know his academic background is equally as impressive? The actor earned a bachelor's degree in English from Yale University and continued on to earn a Master of Fine Arts degree from the Yale School of Drama.
20. Maggie Gyllenhaal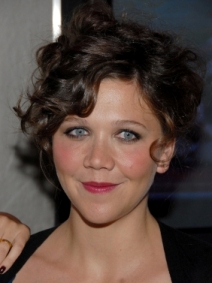 Setting the bar for her little brother Jake, Maggie studied literature and Eastern religions, earning a bachelor's degree from Columbia University. She also studied at London's Royal Academy of Dramatic Art.
21. Jonah Hill

You'll likely know Hill from comedies like Superbad and Get Him to the Greek, but many don't know that he also studied music and sports at The New School in New York.
22. Rashida Jones

Known for roles on The Office and Parks and Recreation, Jones graduated from Harvard University, where she studied religion and philosophy.
23. Ashley Judd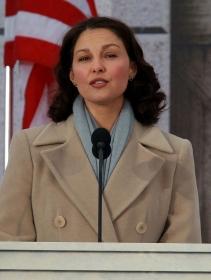 As a result of her successful acting career, it took Judd awhile to earn her undergraduate degree from the University of Kentucky.
She then went on to attend Harvard University, where she earned her master's degree in public administration in 2010.
24. Kourtney Kardashian

After attending Southern Methodist University for two years, the oldest Kardashian sister transferred to the University of Arizona, where she majored in theatre arts and minored in Spanish. Do you think that her bachelor's degree comes in handy during her on-screen family feuds?
25. John Krasinski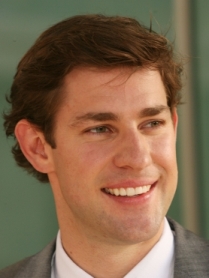 Talk about brains! After teaching English in Costa Rica, Krasinski earned his bachelor's degree from Brown University in theatre arts.
After graduating from
Brown
, he studied at the National Theater Institute in Connecticut, The Royal Shakespeare Company in Stratford-upon-Avon, England and The Actors Center in New York City.
26. Lisa Kudrow

The former Friends star can offer a lot more than a rendition of "Smelly Cat" (though that's pretty great, too) since she earned her bachelor's degree in biology from Vassar College. She even delivered the school's 2010 commencement address.
27. John Legend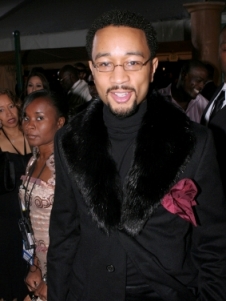 His high school salutatorian, Legend had his choice of offered scholarships to Harvard University, Georgetown University and Morehouse College. He decided upon the University of Pennsylvania, where he studied English with an emphasis on African American literature.
28. David Letterman

Though you'd never know it now, The Late Show host was a self-described average student at Ball State University, where he later created a scholarship for "C-students."
29. Lil Wayne

After going back to school to earn his GED, Wayne enrolled and studied at the University of Houston before transferring to the University of Phoenix, where he earned a degree in psychology. How does that make you feel?
30. Lucy Liu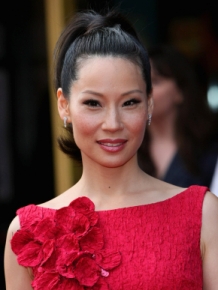 Originally enrolled at New York University, Liu transferred to the University of Michigan where she earned her bachelor's degree in Asian languages and cultures.
31. Ron Livingston

Just one Ivy League degree wasn't enough for the Office Space actor. He attended Yale University, where he received his bachelor's degrees in theater and English.
32. Eva Longoria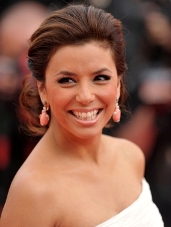 A bachelor's degree in kinesiology from Texas A&M University at Kingsville wasn't enough for this onscreen housewife. She later returned to college, earning her master's in Chicano Studies from California State University Northridge.
33. Rachel McAdams

This beauty has brains to boot, and should be recognized for a different type of notebook. The Notebook star graduated with a bachelor's degree from York University's four-year theatre program in 2001.
34. Edward Norton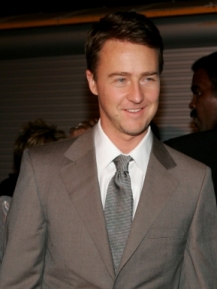 Did you know that Edward Norton was a competitive rower in addition to acting in university productions with Paul Giamatti and Ron Livingston at Yale University? The actor graduated in 1991 with a Bachelor of Arts in history and can even speak some Japanese!
35. Conan O'Brien

It turns out this funnyman likes to hit the books. O'Brien attended Harvard University, where he studied history and literature and graduated magna cum laude in 1985. He was also a writer for the Harvard Lampoon humor magazine during his college years, which he was made president of his sophomore and junior years there.
36. Shaquille O'Neal

Shaq definitely has brains and brawn, since he's got an impressive academic record with a bachelor's degree from Louisiana State University in general studies, an MBA from the University of Phoenix and most recently earned his Ph.D. in leadership and education from Barry University. Maybe his brain is scaled to size with his body?
37. Amanda Peet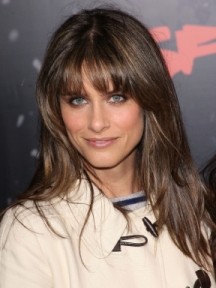 In addition to being a critically-acclaimed actress in obscure indie films (Igby Goes Down) as well as comedies (The Whole Nine Yards), Peet studied and obtained her degree in history at Columbia University.
38. Amy Poehler

This comedienne began her improv comedy career while attending Boston College, where she was a member of America's oldest collegiate comedy troupe, "My Mother's Fleabag." She graduated with a bachelor's degree in media and communications in 1993 before going on to a bright career on Saturday Night Live and a starring role on the television show Parks and Recreation.
39. Natalie Portman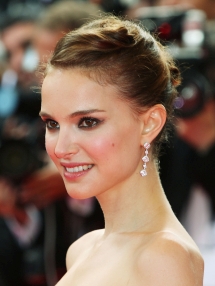 Talk about a multi-tasker! Portman worked towards her college degree while simultaneously working as an actress, beginning in 1999. In 2003, she officially earned her bachelor's degree in psychology from Harvard University. She also took graduate courses afterwards at the Hebrew University of Jerusalem and, as a lover of foreign languages, has studied French, Japanese, German and Arabic.
When asked about her decision to attend college, Portman reportedly told the New York Post, "I don't care if [college] ruins my career. I'd rather be smart than a movie star."
40. Paul Rudd

The actor, comedian and screenwriter went to the University of Kansas. He also spent some time studying Jacobean drama at the British American Drama Academy, in Oxford, U.K.
41. Brooke Shields

This actual model was apparently a model student, as well, earning a degree in French literature from Princeton University in 1987.
42. Steven Spielberg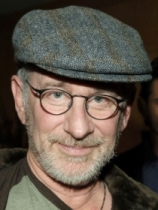 It took him more than 35 years, but the director, despite struggling with dyslexia, still earned a bachelor's degree from California State University, Long Beach (CSULB) in film production and electronic arts with an option in film/video production. Spielberg proves that it's never too late to earn that degree!
43. Jon Stewart

The political satirist graduated from Virginia's College of William and Mary in 1984. While he was in college, he played on the school's soccer team and studied chemistry before ultimately switching and earning his degree in psychology.
44. Julia Stiles

This actress went from studying and achieving her degree in English literature at Columbia University to roles in both dark and rom-com films.
45. Meryl Streep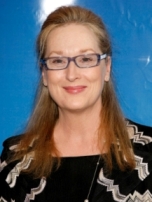 One of the most celebrated and talented actors of our time, Streep received her bachelor's degree in drama from Vassar College and also enrolled in classes Dartmouth College for a quarter as an exchange student. Afterwards, she earned her Master of Fine Arts from the Yale School of Drama.
It looks like that drama degree came in handy, since she has received more Academy Award and Golden Globe nominations that any other actor in the history of either award (amongst many other award achievements).
46. Jerry Springer

The television host attended Tulane University, where he earned a bachelor's degree in political science. Springer subsequently earned his Juris Doctor (J.D.) degree from Northwestern University.
47. Christy Turlington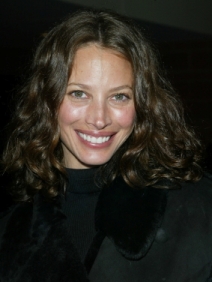 Really? A supermodel with brains? Not that we're stereotyping – it just isn't fair! But, Turlington can prove she's got brains with her bachelor's degree in religion and Eastern philosophy from New York University.
As if that weren't enough, she later went back to school and obtained a master's in public health from Columbia University.
48. Carrie Underwood

After high school, Underwood put her singing aspirations on hold to attend Northeastern State University, where she graduated magna cum laude with a bachelor's degree in mass communication with an emphasis in journalism. That didn't stop her from achieving her dreams, though. Underwood went on to become the season four winner of the popular reality singing competition, American Idol.
49. Denzel Washington

The undeniably handsome actor not only earned his bachelor's degree in drama and journalism from Fordham University, but also played collegiate basketball for the school as a freshman. He also attended graduate school at San Francisco's American Conservatory Theatre.
50. Oprah Winfrey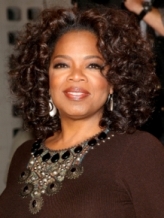 Growing up in a low-income, abusive household, Winfrey escaped her situation by becoming an honors student who secured a full scholarship to Tennessee State University, where she studied communication.
Then, she went on to become Oprah.
Does this change your opinion regarding the value of a college education?
Need Money to Pay for College?
Every semester, Fastweb helps thousands of students pay for school by matching them to scholarships, grants, and internships, for which they actually qualify. You'll find high value scholarships like VIP Voice's $5,000 Scholarship, and easy to enter scholarships like Niche $2,000 No Essay Scholarship, and internships with companies like Apple, Google, Dreamworks, and even NASA!
Join today to get matched to scholarships or internships for you!
---