If you were rich and famous, would you still find value in a college education? These celebrities certainly do! James Franco, Lupita Nyong'o and Natalie Portman are among the many
celebrities who moonlight as brainiacs
– offering beauty
and
brains. Sometimes, life just isn't fair. In a star-obsessed society, with hopes in the form of articles like, "stars-they're-just-like-us," we rarely actually regard stars as being just-like-us. Perhaps the following stars may pleasantly surprise you since they see the true value in a college education. Check out the following celebrities who graduated from college, many of whom still continue their education on the off-season.
1. Elizabeth Banks
Before starring in
Hunger Games
and
Pitch Perfect
, Elizabeth Banks attended the
University of Pennsylvania
, where she was in a sorority and graduated magna cum laude in 1996. She also earned a Master of Fine Arts in 1998 from the
American Conservatory Theater
.
2. Sacha Baron Cohen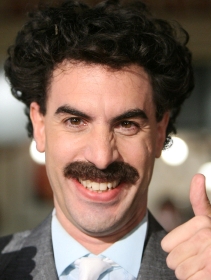 Comedian Sacha Baron Cohen studied history at the University of Cambridge before taking on alter-egos like Ali G. Who knew that Borat was such a smarty pants?
3. Kristen Wiig
One of the funniest women ever, Wiig didn't even want to be an actress going into college. She started her higher education at Roanoke College and after a series of moving around and trying an outdoor-living program, she went on to study art at the University of Arizona. It was there that she took her first acting class, and after encouragement from a professor to try to become a professional actress, she moved to Los Angeles.
4. Dylan and Cole Sprouse
Ok…so technically, the article should be titled, "Where 51 Celebrities Went to College," but these twins are a package deal, right? They both graduated from NYU's Gallatin School of Individualized Study. Dylan obtained a degree in video game design, while Cole pursued archaeology.
5. Steve Carell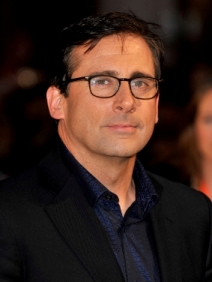 The Office
actor and
The 40-Year-Old Virgin
star earned his bachelor's degree in history from
Denison University
.
6. Gal Gadot
Before she was Wonder Woman, Gal Gadot was just your average Israeli teenager. Ok…not quite. At age 18, she was crowned Miss Israel in the nation's pageant. She then went on to serve in the Israeli Defense Forces, a mandatory two-year military service commitment for all Israeli citizens, as a combat fitness instructor. Afterwards, she attended IDC Herzliya and studied law and government.
7. Luke Bryan
Before moving to Nashville to pursue a career as a singer/songwriter, Bryan graduated from Georgia Southern University with a degree in Business Administration.
8. Common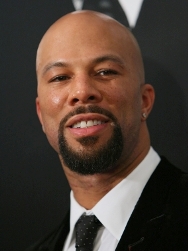 The American hip-hop artist known as Common (formerly known as Common Sense) attended
Florida A&M University
, thanks to a two-year
scholarship
, where he majored in business administration.
9. Kerry Washington
Before she was fixing Washington D.C.'s biggest scandals on the fictional television show,
Scandal
, Washington actually created her own major combining psychology, sociology, and anthropology at Georgetown University.
10. Jessica Chastain
Chastain knew she wanted to be an actress from a young age, and her college choice reflected her dreams. She graduated from the Julliard School in New York City, where she attended on a scholarship from Robin Williams.
11. Lupita Nyong'o
Before her film debut in
12 Years a Slave
, which won her an Oscar for Best Supporting Actress, Nyong'o studied film and theatre. She acquired a Bachelor's degree from Hampshire College and an MFA from the Yale School of Drama.
12. Will Ferrell
Coming to you, live! It seems like our favorite funnyman was always destined to be in front of the camera. He even studied sports broadcasting at
University of Southern California
, where he earned a bachelor's degree in sports information in 1990.
13. Tina Fey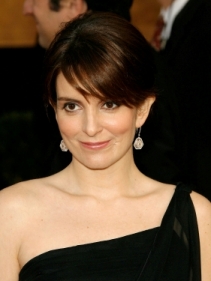 This comedienne always had the fame bug, even before
Saturday Night Live
and
30 Rock
. Fey attended the
University of Virginia
, where she studied acting and playwriting and earned her bachelor's degree in drama in 1992.
14. Octavia Spencer
Despite having dyslexia, Spencer graduated from Auburn University before she became an Oscar-winning actress. While in school, she majored in English with a double minor in theatre and journalism.
15. James Franco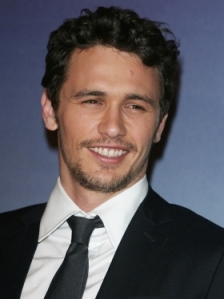 In addition to his bachelor's degree in English from
UCLA
and a Master of Fine Arts from
Columbia
, he recently worked towards his doctorate in English from
Yale University
. He's also taken film-making courses at
New York University's
Tisch School of the Arts, fiction writing at
Brooklyn College
and poetry at North Carolina's
Warren Wilson College
. He also attended the
Rhode Island School of Design
. By the way, this is all in addition to teaching courses at
USC
,
UCLA
,
CalArts
and
NYU
.
Yikes!
This guy really gets around – academically speaking, of course.
16. Ken Jeong
This funny guy actually has a very serious academic background. He studied pre-med at Duke University before obtaining his medical degree at the University of North Carolina Chapel Hill. He moved to Los Angeles and practiced internal medicine while dabbling in comedy on the side.
17. Jennifer Garner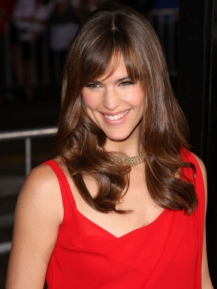 Before
Alias
and nabbing People's Most Beautiful Woman in 2019, Jen earned a bachelor's degree in drama from
Denison University
.
18. Ricky Gervais
The hilarious creator of
The Office
attended University College London, where he earned a bachelor's in philosophy. Maybe that's why
The Office
is so deep…
19. Paul Giamatti
He's got an impressive acting background, but did you know his academic background is equally as impressive? The actor earned a bachelor's degree in English from
Yale University
and continued on to earn a Master of Fine Arts degree from the
Yale
School of Drama.
20. Maggie Gyllenhaal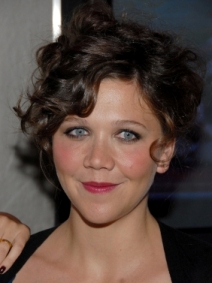 Setting the bar high for her little brother Jake, Maggie studied literature and Eastern religions, earning a bachelor's degree from
Columbia University
. She also studied at London's Royal Academy of Dramatic Art. (For the record, Jake Gyllenhaal followed his big sister to Columbia University but left after two years to pursue his acting career.)
21. Jonah Hill
You'll likely know Hill from comedies like
Superbad
and
Get Him to the Greek
, but many don't know that he also studied music and sports at
The New School
in New York.
22. Rashida Jones
Known for roles on
The Office
and
Parks and Recreation
, Jones graduated from
Harvard University
, where she studied religion and philosophy.
22. Beanie Feldstein
Going to college must run in the family. Feldstein, who is Jonah Hill's little sister, graduated from Wesleyan University with a degree in Sociology.
24. Kourtney Kardashian
After attending
Southern Methodist University
for two years, the oldest Kardashian sister transferred to the
University of Arizona
, where she majored in theatre arts and minored in Spanish. Do you think that her bachelor's degree comes in handy during her on-screen family feuds?
25. John Krasinski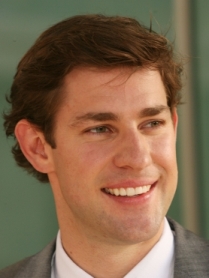 Talk about brains! After teaching English in Costa Rica, Krasinski earned his bachelor's degree from
Brown University
in theatre arts. After graduating from
Brown
, he studied at the National Theater Institute in Connecticut, The Royal Shakespeare Company in Stratford-upon-Avon, England and The Actors Center in New York City.
26. Lisa Kudrow
The former
Friends
star can offer a lot more than a rendition of "Smelly Cat" (though that's pretty great, too) since she earned her bachelor's degree in biology from
Vassar College
. She even delivered the school's 2010 commencement address.
27. John Legend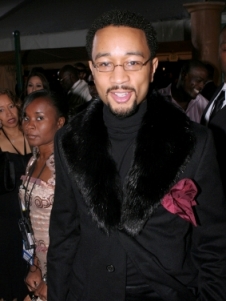 His high school salutatorian, Legend had his choice of offered scholarships to
Harvard University
,
Georgetown University
and
Morehouse College
. He decided upon the
University of Pennsylvania
, where he studied English with an emphasis on African American literature.
28. David Letterman
Though you'd never know it now,
The Late Show
host was a self-described average student at
Ball State University
, where he later created a
scholarship
for "C-students."
29. Giuliana Rancic
Before serving as a reporter for
E!
, Rancic studied journalism at the University of Maryland, College Park. She then went on to receive a Master's degree in journalism from American University.
30. Mindy Kaling
Perhaps one of wittiest television and film writers in recent years, Kaling got her start at Dartmouth College. As a student, she majored in playwriting and interned on Late Night with Conan O'Brien.
31. Andy Cohen
Before he was breaking up couch fights with Real Housewives, Cohen was a college graduate from Boston University. He majored in broadcast journalism.
32. Eva Longoria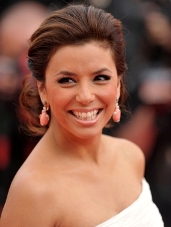 A bachelor's degree in kinesiology from
Texas A&M University
at Kingsville wasn't enough for this onscreen housewife. She later returned to college, earning her master's in Chicano Studies from
California State University Northridge
.
33. Rachel McAdams
This beauty has brains to boot, and should be recognized for a different type of notebook.
The Notebook
star graduated with a bachelor's degree from York University's four-year theatre program in 2001.
34. Lin-Manuel Miranda
Miranda actually started his career as a playwright while attending college at Wesleyan University. It was there that he wrote and then debuted his first musical,
In the Heights
. This man was not throwing away his shot as a young college student.
35. Conan O'Brien
It turns out this funnyman likes to hit the books. O'Brien attended
Harvard University
, where he studied history and literature and graduated magna cum laude in 1985. He was also a writer for the
Harvard Lampoon
humor magazine during his college years, which he was made president of his sophomore and junior years there.
36. Shaquille O'Neal
Shaq definitely has brains and brawn, since he's got an impressive academic record with a bachelor's degree from
Louisiana State University
in general studies, an MBA from the
University of Phoenix
and most recently earned his Ph.D. in leadership and education from
Barry University
. Maybe his brain is scaled to size with his body?
37. Kamala Harris
The first ever female Vice President is garnering Harris celebrity status. As an undergrad, she graduated from a Historically Black College and University (HBCU),
Howard University
in Washington D.C., with a degree in political science and economics. Harris then went on to earn her law degree from University of California, Hastings College of the Law.
38. Amy Poehler
This comedienne began her improv comedy career while attending
Boston College
, where she was a member of America's oldest collegiate comedy troupe, "My Mother's Fleabag." She graduated with a bachelor's degree in media and communications in 1993 before going on to a bright career on
Saturday Night Live
and a starring role on the television show
Parks and Recreation
.
39. Natalie Portman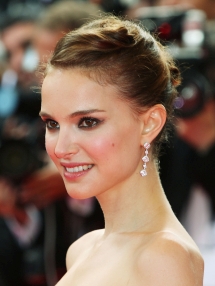 Talk about a multi-tasker! Portman worked towards her college degree while simultaneously working as an actress, beginning in 1999. In 2003, she officially earned her bachelor's degree in psychology from
Harvard University
. She also took graduate courses afterwards at the Hebrew University of Jerusalem and, as a lover of foreign languages, has studied French, Japanese, German and Arabic. When asked about her decision to attend college, Portman reportedly told the
New York Post
, "I don't care if [college] ruins my career. I'd rather be smart than a movie star."
40. Paul Rudd
The actor, comedian and screenwriter went to the
University of Kansas
. He also spent some time studying Jacobean drama at the British American Drama Academy, in Oxford, U.K.
41. Ivanka Trump
Pandering to both sides of the aisle, Trump attended Georgetown University for two years before transferring to Wharton School of the University of Pennsylvania. She graduated in 2004 with a degree in economics.
42. Steven Spielberg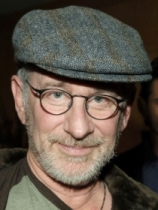 It took him more than 35 years, but the director, despite struggling with dyslexia, still earned a bachelor's degree from
California State University, Long Beach (CSULB)
in film production and electronic arts with an option in film/video production. Spielberg proves that it's
never
too late to earn that degree!
43. Jimmy Fallon
Showing that it's never too late to change your major – or graduate from college, Fallon attended The College of Saint Rose, where he changed his major from computer science to communications his senior year. He left college a semester before graduation but returned 14 years later to receive his degree after receiving experiential learning credits for his work in television.
44. Renee Zellweger
This Oscar-winning actress grew her interest in acting while attending college. She graduated from the University of Texas at Austin with a degree in English.
45. Meryl Streep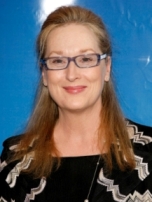 One of the most celebrated and talented actors of our time, Streep received her bachelor's degree in drama from
Vassar College
and also enrolled in classes
Dartmouth College
for a quarter as an exchange student. Afterwards, she earned her Master of Fine Arts from the
Yale
School of Drama. It looks like that drama degree came in handy, since she has received more Academy Award and Golden Globe nominations that any other actor in the history of either award (amongst many other award achievements).
46. Stephen Colbert
If this list is any indication, you
have
to go to college if you want to be a late night talk show host. Colbert initially enrolled in Hampden – Sydney College in Virginia but later transferred to Northwestern University when he decided to pursue his passion of performing.
47. Christy Turlington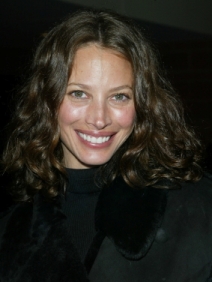 Really? A supermodel with brains? Not that we're stereotyping – it just
isn't fair
! But, Turlington can prove she's got brains with her bachelor's degree in religion and Eastern philosophy from
New York University
. As if that weren't enough, she later went back to school and obtained a master's in public health from
Columbia University
.
48. Carrie Underwood
After high school, Underwood put her singing aspirations on hold to attend
Northeastern State University
, where she graduated magna cum laude with a bachelor's degree in mass communication with an emphasis in journalism. That didn't stop her from achieving her dreams, though. Underwood went on to become the season four winner of the popular reality singing competition,
American Idol
.
49. Denzel Washington
The undeniably handsome actor not only earned his bachelor's degree in drama and journalism from
Fordham University
, but also played collegiate basketball for the school as a freshman. He also attended graduate school at San Francisco's
American Conservatory Theatre
.
50. Oprah Winfrey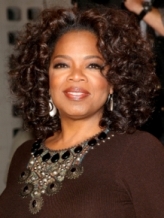 Growing up in a low-income, abusive household, Winfrey escaped her situation by becoming an honors student who secured a full
scholarship
to
Tennessee State University
, where she studied communication. Then, she went on to become
Oprah
.
Does this change your opinion regarding the value of a college education?