3 Signs You're Ready to Commit to a College
Discover the three signs that will help you make your final college decision.
By Kathryn Knight Randolph
February 25, 2018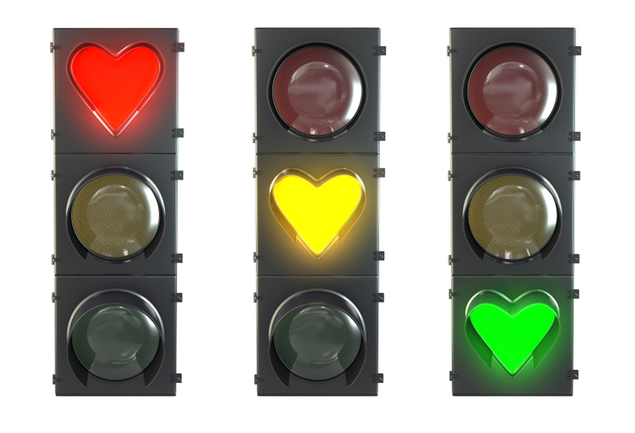 It's about to be May 1, National Decision Day which means that the next four or five years of your life needs to be figured out sooner than later.
At this point, you probably have a lot of questions tumbling around your head, along with calculus equations, scholarship essay answers and graduation plans.
Where will you attend?
What will you major in?
Will you fit in?
Will you miss home?
How often will you get lost on campus?
Will classes be hard?
These questions are totally normal and, to be perfectly honest, it's OK to experience a little bit of doubt in your first choice school or in going to college altogether. It's one of the biggest steps you've had to take so far in life, so it's supposed to be scary.
If you're having trouble determining if your first choice is truly "the one," consider these five factors to help push you to making that final decision and starting the next phase of your life!
Are there fields that interest you outside of your major?
Most college students switch majors at some point in their college career. While you may think you have your pre-law major determined now, a Poetry seminar could shift your attention to Creative Writing or an Intro to Cell Biology course could lead you down a pre-med path instead.
Essentially, it's important that your first choice school not only have the major you're interested in now, but other fields of study that interest you as well in the event that you decide the major you fell in love with at 18 isn't the direction you want to go in at age 20.
Not a high school senior yet? Start your college search on Fastweb.
Can you see yourself on campus, in the dorms, in the food hall?
Most students are making their final decisions based on first impressions, so realistically visualizing yourself somewhere can be difficult. But reflect back to your campus tour – what did you notice about the students? Did they seem like people you'd like to get to know?
Picturing yourself on campus is not only an easy way to help make the final decision but it also helps the transition of your life at home to your new home away from home in the fall. The more you picture yourself on campus, the sooner you'll begin to feel like a real student at the college.
Do you see opportunity for growth as a person?
This is the hardest question to answer at this stage in the process, but it's the most vital to helping you take the plunge and commit to a college. Go back to the college's website and look at their major offerings, extracurricular activities, study abroad programs and career center help.
Can you identify academic fields that interest you that you've never had the opportunity to explore in high school? Are there student life organizations that entice you to push the boundaries of the social involvement you've known as a high school student? Does the career center seem equipped to help you find internships, teach you to properly format your resume and provide you with other opportunities to help ensure you'll find a job after college?
Looking at the course and campus offerings will help you envision the student and person you hope to become at school.
And, if you're still having trouble making that final decision, try the following:
If there's time, schedule one last campus visit where you can sit in on a class, talk with current students and meet with an admissions officer
Get your parents' opinion on where they see you and how they feel about your final choices
Talk with your guidance counselor, teacher or mentor about your feelings and questions
Best of luck making that final decision! What are your questions and fears about the final decision? How do you know you've found "the one?"
Need Money to Pay for College?
Every semester, Fastweb helps thousands of students pay for school by matching them to scholarships, grants, and internships, for which they actually qualify. You'll find high value scholarships like VIP Voice's $5,000 Scholarship, and easy to enter scholarships like Niche $2,000 No Essay Scholarship, and internships with companies like Apple, Google, Dreamworks, and even NASA!
Join today to get matched to scholarships or internships for you!
---