Reaching and Playing It Safe: Choosing Colleges
Know the difference between reaching and playing it safe during your college search.
By Jennifer LeClaire
June 03, 2009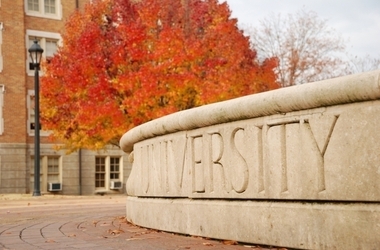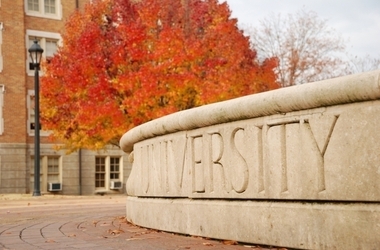 "The rankings and all of the criteria we use to assess colleges do not help a student when they have to make what is a personal choice," he says. "So, students should use their personalities to test where they are comfortable and not try to align themselves to a market ideal, just for the sake of fitting into a pre-ordained schematic. That's called being a statistic, not an individual."
Make No Mistake
Putting all of your emotional energy into reach colleges and not paying enough attention to targets is a potential pitfall. That's because if the reach doesn't work out, you could find yourself having to make a snap decision on target colleges you may not have visited or even researched, Rosier says.
"Ideally, by the time application season arrives, you'll have a good list that includes reaches, targets and probables and you'll feel like you would be happy at any of the colleges on the list," Rosier says.
Lisa Meyers, recruiting coach director at the National Collegiate Scouting Association, says many high school seniors make the mistake of submitting only one or two college applications.
Have something to say about the admissions process? Share with other members.
"By submitting applications to all three categories, wise applicants can rest assured that they will receive at least one acceptance, and they just may be accepted to a school that appeared to be a long shot," Meyers concludes. "In most cases, students who apply to these three categories will have options."
Advice From a Yale Student
Jerry Guo, a current Yale University student and author of "Science Whiz," a book about admissions for science students, offers some sage advice: Don't be afraid to reach for the top. From where he sits, students apply to too many schools, up to 15 in his experience. Guo recommends choosing two or three reach schools and one safety school.
"If you've picked your safety right, it's a school you should have no problems getting into, so why would you need more than one?" he asks. "Plus, you probably don't want to matriculate there, after all. That's why it's a safety."
Guo suggests two or three reach schools because, he figures, if Harvard and Yale won't accept you, then Princeton won't either. Instead of applying to over a dozen schools, he says, spend that time making your applications that much better.
Need Money to Pay for College?
Every semester, Fastweb helps thousands of students pay for school by matching them to scholarships, grants, and internships, for which they actually qualify. You'll find high value scholarships like VIP Voice's $5,000 Scholarship, and easy to enter scholarships like Niche $2,000 No Essay Scholarship, and internships with companies like Apple, Google, Dreamworks, and even NASA!
Join today to get matched to scholarships or internships for you!
---