Financial Aid >> Browse Articles >> Expert Financial Aid Advice
Financial Aid >> Browse Articles >> Grants
Top Ten Myths About Scholarships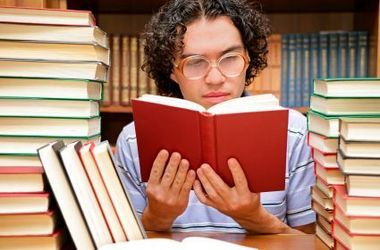 Mark Kantrowitz
October 02, 2011
There are many myths about who wins private scholarships and the benefits of winning scholarships.
These myths can be harmful if they give students and their families unrealistic expectations about their ability to win scholarships. Some myths cause students to underestimate their eligibility for scholarships, discouraging them from applying for scholarships. Other myths cause students and parents to overestimate their eligibility for scholarships, making them overlook other forms of financial aid and opportunities to save to cover college costs. These myths can lead to bad decisions concerning college affordability.
Scholarships are part of the plan for paying for college, but not the entire plan. Most students will need to rely on a combination of different types of financial aid from a variety of sources, including grants, student employment and student loans from the federal and state governments and the colleges and universities, not just private scholarships. But scholarships can help reduce the student's debt and work burden, saving some money on college costs. Scholarships also provide the student with an opportunity to contribute to the cost of their college education instead of relying only on the bank of mom and dad.
This article discusses some of the most common myths about who wins scholarships. Some myths suggest that eligibility for scholarships is limited to just students with a particular characteristic, such as good grades, minority status, athletic ability, low income or enrollment in a private high school. Other myths concern the availability of private scholarships, suggesting that many scholarships go unclaimed, that it is very easy for a student to win a completely free ride, that applying for scholarships is too much work or that only high school seniors can apply for scholarships. Finally, there are myths about the impact of winning a scholarship on eligibility for need-based student financial aid.
This article is based on a talk given by Mark Kantrowitz as part of a panel on "The Myths Versus Realities of Successfully Applying for Postsecondary Scholarships" presented at the 2011 National Conference of the National Association for College Admissions Counseling (NACAC) on September 23, 2011. (presentation, handouts)
Next: Only Straight-A Students Win Scholarships
---