Being the first at anything has its challenges. Yet the sense of accomplishment when completing something never done before is like no other—it's glorious. For many first-generation college students there are struggles when
working toward that college degree
.
What is a first-generation college student?
The definition of a first-generation college student is someone that's the first to go to college and graduate with a four-year degree. A current, first-gen college student would say they are an undergrad and that their parents do not have bachelor's degrees. This could mean a student's parents started college but didn't finish, or it could also mean a student is the first of any family members to even attend college.
I'm First.org
, an organization designed to help first-time college students through their higher education journey, mentions most first-generation students come from low-income families. Additionally, as first-gen students move through the college application process, get admitted, and later arrive on campus, they soon discover they're a minority.
To get the right advice
, it's best to connect with someone that has been on the path you're on or considering. Prior to earning his Doctoral degree from the
University of Missouri
, he served in a variety of leadership roles designed to support college student success at colleges and universities. Chris Beggs is the Kansas City Regional Director of the College Advising Corps at Kansas State University, and he's traveled on the first-generation college journey. A product of his success-driven spirit, Beggs' story of grit and expert advice is something all first-generation college students need to hear.
Share your education and background.
College was not the expectation in my family, but I worried about my financial future. My higher-education path wasn't typical. I went through a GED-prep program, to a community college, then transferred to a 4-year regional university. Coming from a single-parent, working-class family, I knew firsthand what daily financial stress was like. While my peers were in high school, I was watching on, unsatisfied with the many part-time jobs I held. A friend told me about the Federal Pell Grant available that made community college affordable. As impulsive as it sounds, this is why I decided to enroll in a community college.
What are the obstacles a first-generation student may face applying for college?
Let's start with the obvious: family resources and history. If you don't grow up thinking that college can be a pathway to opportunity FOR YOU, it's a major obstacle. I had teenage parents, so they missed college. Much of what I understood came from Hollywood. Confusion and debate about the value of college persists for many low-income Americans, especially if borrowing money for college is necessary. As a professional working at colleges, I see the confusion between applying for a school and getting admitted into a desired program—especially among first-gen students. Also, students can get romantic about schools: "There's only ONE school for me." or "This school is my one ticket out of poverty." When I talk to first-gen students now, we talk about multiple pathways, match versus fit, cost and benefit. First-generation students need quality information from a source they trust who do not have a conflict of interest in the relationship. This is where groups like Upward Bound or a College Advising Corps can step in to help.
What are the top resources first-gen students can use for help?
Get into the habit of trying things, as a young student. You don't know what you like yet—this is good news! I had the chance to teach English to west-African immigrants my junior year of college. This is when I learned I had a passion for teaching and helping others grow.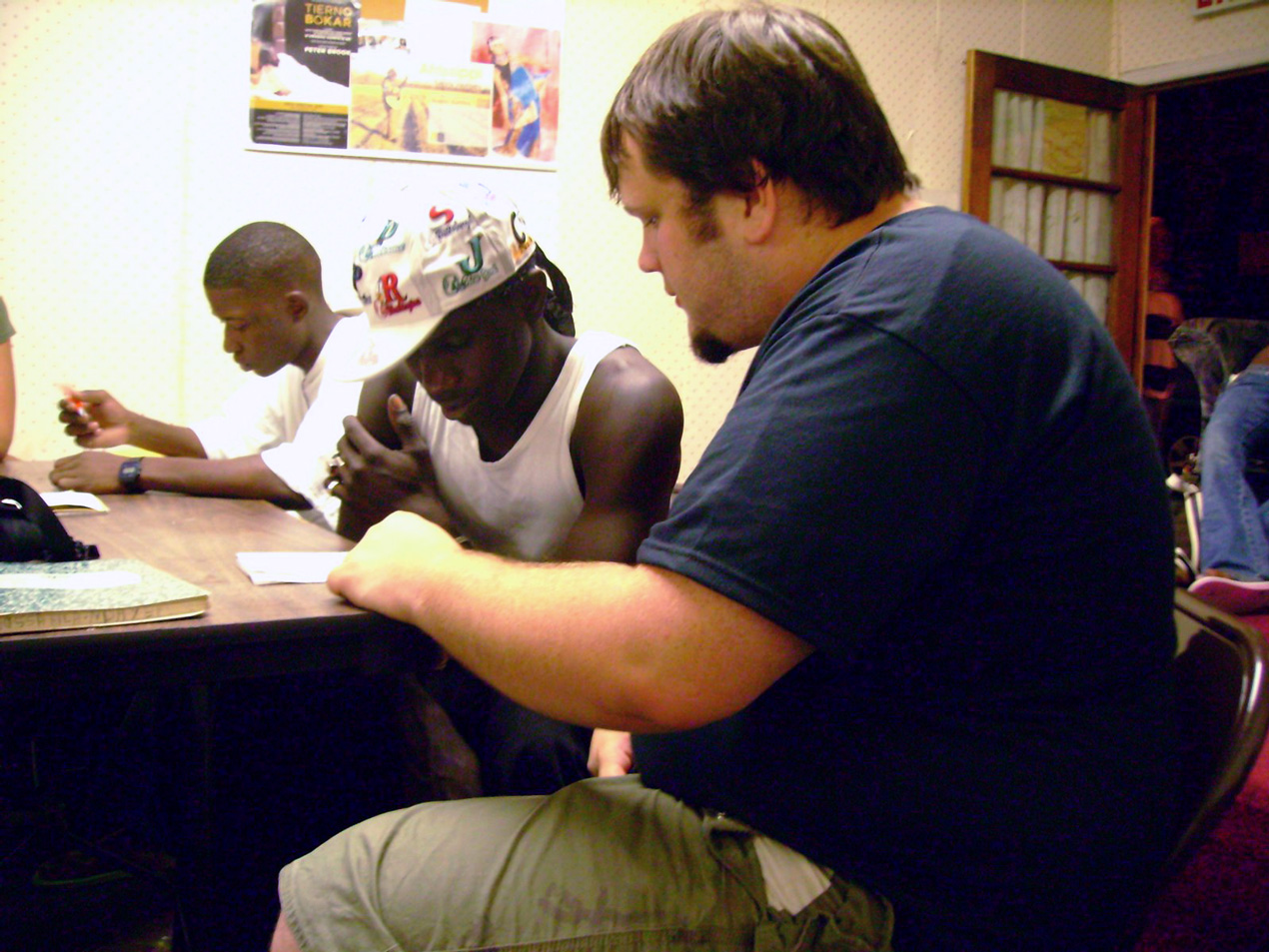 Start with the internet. Visit college Websites to gather school rankings. Find financial aid opportunities by using a scholarship database; look for scholarships and student tips on Fastweb...but don't stop there. Can you talk with your cousin at a state school? Can you ask your favorite teacher about his/her college experience? Take the first step and see where the second step goes.
What college resources do first-generation students overlook most often?
I see first-generation students overlooking college-prep resources like dual-credit classes, college visit days, college counselors, pre-college or summer-bridge programs. All these opportunities let you try the college experience with limited risk. It's also important to have a personal scholarship strategy.
When a first-gen student gets to college, what are four tasks they should do right away?
Do one thing on campus true to you and one thing new to you. College at its best is about honoring where you've come from and where you are going; mistakes are made when students focus on just one of these elements. Introduce yourself to your professors; this takes less than a minute to do. You will need one as a mentor in the future. Keep company you will not regret in five years. Respect deadlines and community values.
Looking back, what would you tell yourself as a first-gen student?
Always go to class, even when you do not feel like it. Do work you are proud of; proofread your work because your name is on it. Be willing to learn from anyone and ask for help. Avoid private student loans if you do not need them. Get an honest view of money and financial literacy—especially if your family struggled. If you can learn to live with a stranger, or work with a difficult professor these are skills that will serve you later in life. Quit before you start something or after you finish it, never in the middle.
How can parents of first-gen students help their child with the college-admissions journey and throughout their college career?
Support your child by encouraging them to try out lots of experiences early--Including after-school and summer programs. Find federal programs like TRIO, Upward Bound, and Student Support Services (many colleges have TRIO programs). Encourage your student to participate in summer educational events and to take dual-credit classes.
What's the biggest misconception first-gen students have about college?
There are two misunderstandings first-gen students have. One, either that it's not for them or that the degree is an automatic ticket to opportunity. College is more accessible than ever but there are also numerous degree-program options and not all of them are equal. Look for rigorous programs that prepare graduates for common societal opportunities and problems.
First-Generation College Student Scholarships
Check out these scholarships for first-gen college students below:
Deadline:
3/15/22
Award Amount:
$5,000
Deadline:
4/4/22
Award Amount:
$6,200
Deadline:
Varies
Award Amount:
$2,500
Deadline:
Varies
Award Amount:
$5,000 To find a list of more scholarships that fit you,
create a free Fastweb profile
.