Financial Aid >> Browse Articles >> Loans
Borrowing for College: How Much is Too Much?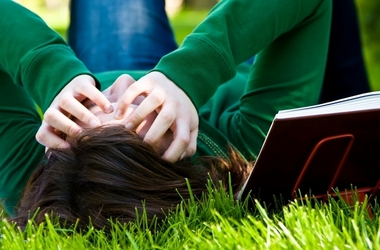 By Sandra Guy
January 04, 2013
Too much of a good thing can be bad, as Shakespeare demonstrated, and the axiom is true of student borrowing for college.
Students may believe it is difficult enough worrying about the big exam next week or whom to take to the spring dance. Yet students must stretch themselves and imagine a much greater consequence, years into the future, when they consider how much money to borrow to pay for a higher education.
The first step is to try to avoid borrowing in the first place, experts say. "Students should thoroughly explore scholarships, grants and community service awards before they begin borrowing for college," said Marianne Ragins, author of Winning Scholarships for College and publisher of ScholarshipWorkshop.com, based in Centreville, Virginia.
The next step is to set up a budget based on the salary you'll likely make after you graduate from college, Ragins said. Students can check average starting salaries in their field at Web sites such as Salary.com and the U.S. Department of Labor's Occupational Outlook Handbook.
Most importantly, students must view each dollar they borrow for college as a dollar that they will be unable to spend to buy such essentials as a car, a house, or to start a family, and a dollar that they cannot put into a retirement-savings account. "It's important for families to work that through, to write down numbers and understand what you are signing up for," said Rita Johnson, a financial advisor at the Millstone Evans Group of Raymond James & Associates, a brokerage firm in Boulder, Colorado.
If there is ever a time for discipline and independence, this is it, experts say. That's because lenders are in the business of urging students to borrow as much as possible, and won't warn of the financial consequences.
Also, beware a list of preferred lenders from college financial aid offices. By shopping around for lenders, students and their families may find better deals on their own.
---