Colleges >> Browse Articles >> Applications
College Planning for High School Seniors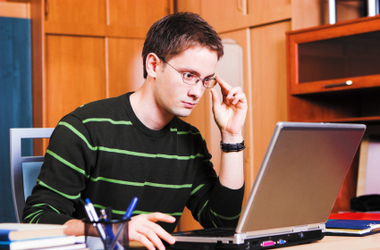 It's your final year of high school, which is not only the time to celebrate your achievements but bulk up your resume and course schedule to show colleges and universities that you're a worthy candidate.
Senior year is easily the most overwhelming for high school students but staying organized will guarantee a solid finish, a good chance at your top choice college, and a year that you can look back on with satisfaction.
September
Request applications and brochures from your target colleges if you haven't already. For more college options, sign up for FastWeb's College Search.
Schedule college interviews with prospective schools.
Set up a budget for college application costs – they can add up.
Get your applications in order by creating files for your target schools. Make a list of application requirements (essays, transcripts, etc) and deadlines for each.
Request letters of recommendation from teachers, advisors and employers.
Work on application essays.
October
Talk to your parents about college cost. Decide how much you can afford and explore your options for funding.
Request transcripts sent to your target schools.

SAT

is offered on October 9, 2010.

ACT

is offered on October 23, 2010.
Visit to learn more about financial aid.
Start applying for scholarships from private organizations. Check your FastWeb search results for new scholarships.
November
If you're applying Early Action or Early Decision, get your application in this month.
Keep copies of all applications and forms sent to colleges.
Request test scores sent to colleges.

SAT

is offered on November 6, 2010.
December
Work on college applications! Many applications are due this month or in early January.

SAT

is offered on December 4, 2010.

ACT

is offered on December 11, 2010.
Start gathering materials and financial records for the

FAFSA

, available on January 1.
---