Attractive Students Get Higher Grades, According to Study
The study found that, in comparing students with similar academic qualifications and abilities, those deemed "physically attractive" tend to earn better grades – from both male and female professors.
Elizabeth Hoyt
April 04, 2018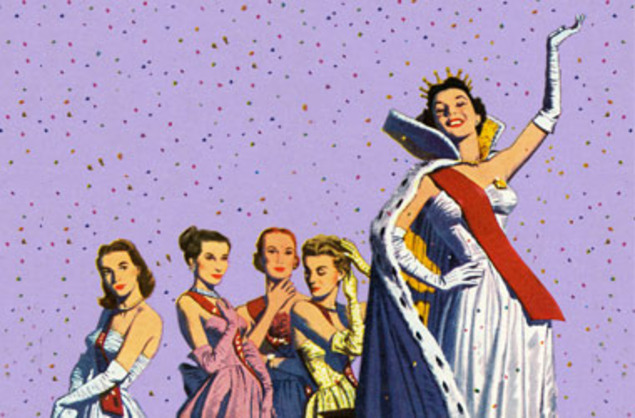 We're all familiar with the idea that life can be easier for more attractive people. Whether we agree on it or not, we've heard the theory. Yes, the theory that attractiveness impacts pretty much everything in life exists.
But is it true? And, if so, we can still all agree that your grades should only reflect academic performance, right?
Well, that isn't always the case, according to the results of a study, conducted by economists at Metropolitan State University of Denver.
The study found that, in comparing students with similar academic qualifications and abilities, those deemed "physically attractive" tend to earn better grades – from both male and female professors.
Apparently, the study also found out that this mainly happens for female students. According to the findings, they couldn't find as significant of a relationship between male students' attractiveness and grades (except with the comparison of in-person and online courses, in general).
Whoa – really? Apart from professors determining how to calculate grades on factors like exam scores, assignments and class participation (and how they determine grades based on these factors), most faculty members would be appalled to learn this fact.
It's important to note that this study (and its results) in no way reflects Fastweb's view of students, academic achievements or faculty but, rather, is just a topic we thought students might find it interesting to examine.
The study was conducted by two economists, Rey Hernández-Julián and Christina Peters, who presented their findings at the annual American Economic Association meeting.
Here's how they performed the study:
Using data from over 77,000 students who attended Metropolitan State University of Denver between 2006 and 2011, they gathered student ID photos and had people (37 study participants, who were non-student and non-faculty, and of varying ages and races) rate each photo on an attractiveness sale from 1-10.
Then, they controlled the study by examining 1,139,772 course grades from each student, taking each student's academic ability into account, using factors like a student's ACT score.
The final sample size of the study (students were dropped for different reasons, like not having a photo, etc.) was a comparison of 6,777 students and 168,092 grades.
Based on the ratings, the researchers separated the students into three ranked groups: less attractive, average and more attractive.
The result? For female students, there was a 0.024 increase in grades (on a 4.0 scale) for every increase on the attractiveness scale.
Rather than higher grades for the more attractive women, the study found that this scale seemed to have more results that reflected lower grades for less attractive women.
There was no impact in gain for the "more attractive" students; however, it was found that the "less attractive" group earned, on average, 0.067 grade points below those within the "average" attractiveness groups. The difference was more apparent, 0.14 points lower, for women.
It's important to keep in mind that they were comparing groups of students with similar academic ability.
And, what's more, the study found that this discrepancy is grading disappears with online courses. According to the study, this fact is pertinent, because it changes when comparing the relationship between attractiveness and grades in online courses, where instructors typically don't see what an individual looks like.
For online courses both male and female students determined to be "attractive" did not perform as well as within in-person courses.
This determines that those receiving the lower grades in in-person courses cannot be attributed to any legitimate academic factor that would cause them to earn lower grades.
According to the researchers, ""If there is a productivity component associated with appearance, then those with higher appearance ratings should attain better outcomes, even in situations when they are not being observed." It's important to, remember that these slight statistical discrepancies aren't making or breaking a student's GPA. Christina Peters, one of the researchers, is quoted in a Newsweek article on the study:
"It's not like an unattractive student fails a course [because of looks]," Peters said. "It's not making or breaking anyone." However, she feels that "it's disconcerting."
Both Peters and Hernandez-Julian began the study with the intention of building upon their previous research work concerning the relationship between attractiveness and the job market.
They also noted within the study that the results don't necessarily mean that students are receiving favorable treatment in terms of grading. Rather, it may mean that attractive students are receiving favorable treatment while being taught – instructors may pay more attention to teaching attractive students (however, unconsciously or consciously), and that may play a part in the attractive students receiving higher grades.
"The more attractive students do earn higher grades, but these higher grades are actually a result of higher learning," they wrote within the study, according to Newsweek (the study has not been publicly released yet). "In this case, appearance does produce more learning."
Hernandez-Julian provided Newsweek with additional context, giving further explanation within an email: "Suppose that you have two students both going to office hours for help on an assignment. Because of unconscious biases, a professor may spend more time with the more attractive student. As a result, that student learns more and produces better work, earning a higher grade. If that is the case, the student's appearance is productive because it actually helps the student achieve a higher level of learning."
He was sure to note that it's not as if two students both "produce identical assignments, and the better-looking one gets a higher grade."
When it comes to discrimination based on appearance, Peters told Newsweek, "It happens in all walks of life."
Need Money to Pay for College?
Every semester, Fastweb helps thousands of students pay for school by matching them to scholarships, grants, and internships, for which they actually qualify. You'll find high value scholarships like VIP Voice's $5,000 Scholarship, and easy to enter scholarships like Niche $2,000 No Essay Scholarship, and internships with companies like Apple, Google, Dreamworks, and even NASA!
Join today to get matched to scholarships or internships for you!
---