Why Your Grandparents Could be Your Meal Ticket to College
Mark Kantrowitz
April 21, 2009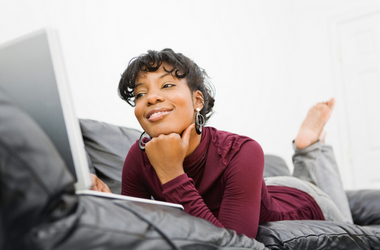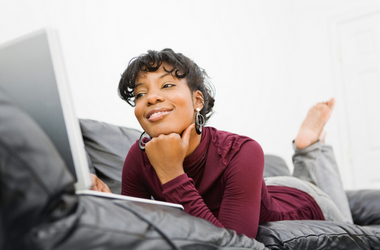 2. Scholarships for military service by a grandparent.
Most scholarships for military service are restricted to dependents of a parent who served, but there are a few awards for military service by a grandparent. Examples include the David Adey Veterans Scholarship at the University of Baltimore for students whose grandparents served in Vietnam and the Marine Corps Scholarship Foundation. The American Legion is a good source of information on this topic.
3. Scholarships based on Ancestry and Ethnicity.
While not specifically restricted to grandchildren, there are a variety of scholarships based on a student's ancestry and heritage. One example is the Order of Sons of Italy in America, which requires at least one Italian or Italian American grandparent. The US Bureau of Indian Affairs also awards aid based on having at least 1/4 native american blood (i.e., at least one grandparent is full-blooded).
Educational Awards for Volunteering and Community Service
Various volunteer organizations provide scholarships for children and grandchildren of members. Examples include the Idaho School Board Association, Connecticut Association of Purchasing Management (parent or grandparent must be a CAPM member), and the Elks National Foundation.
The Edward M. Kennedy Serve America Act (HR 1388) authorizes the Senior Scholarships program. This program provides $1,000 education awards for people age 55 or older who volunteer for 350 or more hours a year. These awards may be used for the volunteer's own education or transferred to a child, foster child or grandchild. Congress must still vote to appropriate funding for the program as part of the President's FY2010 budget.
Contributing to College Savings Plans
Approximately a quarter to a third of grandparents help their grandchildren save for college through 529 college savings plans, gifts or other means.
529 college savings plans, prepaid tuition plans, Coverdell education savings accounts and Series I and certain Series EE savings bonds are tax-advantaged ways of saving for college. Distributions are tax-free when used to pay for qualified higher education expenses and are not counted as income or resources when evaluating eligibility for federal need-based student aid. Many states allow you to detect all or part of your contribution to the state 529 college savings plan on your state income tax return. You can contribute up to the annual gift tax exclusion ($13,000 in 2009 per grandparent per beneficiary) without incurring any gift taxes. 529 college savings plans also allow for larger lump sum contributions using 5-year gift tax averaging.
When a grandparent owns a college savings plan, it is sometimes disregarded when calculating a student's eligibility for need-based aid. However, this does not necessarily increase the amount of student aid the grandchild will get as compared with parent or child ownership of the college savings plan. For example, section 529 college savings plans, prepaid tuition plans and Coverdell education savings accounts are not reported as assets on the Free Application for Federal Student Aid (FAFSA) of a dependent student if they are owned by a grandparent of the student. This is due to a change enacted by the College Cost Reduction and Access Act of 2007. The change was effective starting in 2009-10.
The specific legislative language was:

   (3) A qualified education benefit shall be considered an asset of --
       (A) the student if the student is an independent student; or
       (B) the parent if the student is a dependent student, regardless 
           of whether the owner of the account is the student or the parent.

Need Money to Pay for College?
Every semester, Fastweb helps thousands of students pay for school by matching them to scholarships, grants, and internships, for which they actually qualify. You'll find scholarships like the Course Hero's $5,000 Scholarship, and easy to enter scholarships like Niche $2,000 No Essay Scholarship, and internships with companies like Apple, Google, Dreamworks, and even NASA!
Join today to get matched to scholarships or internships for you!
---