Why Your Grandparents Could be Your Meal Ticket to College
Mark Kantrowitz
April 21, 2009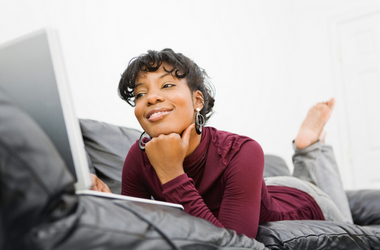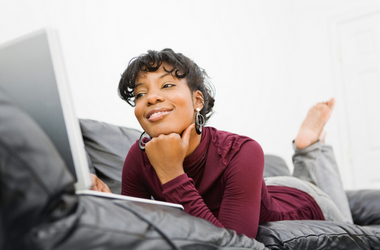 There are many ways in which grandparents can help their grandchildren pay for a college education. These include legacy scholarships and tuition assistance programs, educational awards for volunteering and community service, college savings plans and direct gifts.
Scholarships for Grandchildren
Very few scholarships are based on a grandparent's affiliations. There are many more awards based on a parent's affiliations. However, sometimes awards that are available to a parent's dependents may also be available to grandchildren. Grandparents may have more relevant affiliations than the grandchild's parents. (On the other hand, there are also a few awards, like the Rotarian scholarships, which are not available to students who have a close relative, including a grandparent, who is a Rotarian.)
You can help your grandchildren find scholarships based on your affiliations by giving them a resume that summarizes all of your affiliations, including past and present employers, unions, military service, memberships, hobbies and activities, in addition to details concerning religion, race and ethnicity. Not only will you be helping your grandchildren find scholarships that match their background, but you will be giving them an opportunity to learn more about you and your family history.
Grandparents can also spend time with their grandchildren to help them study and get good grades or participate in volunteer activities together. This can help them qualify for more awards.
The best way to find scholarships for grandchildren is to use FastWeb's free scholarship matching service. When completing the profile on FastWeb or any other scholarship database, your grandchildren should carefully review the questions that ask about a parent's employers and affiliations, as some of these also apply to grandparents. Students who answer all the optional questions will typically get twice as many matches as students who answer only the required questions.
The three main types of scholarships that may depend on a grandparent's affiliations include legacy scholarships for grandchildren of a college's alumni, scholarships for military service by a grandparent, and scholarships based on ancestry and ethnicity.
1. Legacy Scholarships.
Several colleges provide assistance to "legacies", which are descendents of alumni. While this is most often expressed through admissions preferences, there are a few that have scholarship funds for grandchildren of alumni. For example, the "Grandma Scholarship" at Hood College lets incoming freshmen pay the same first-year tuition rate as their alumnus grandparent. Other scholarships for grandchildren include the alumni heritage scholarship and the alumni scholar award at the University of Alabama, Augustus Ward Young and Ruth Agenes Young Scholarships at the University of Maine at Machias for students whose grandparents or great-grandparents were members of Eastern Star, a scholarship for grandchildren and great grandchildren of full-time faculty (past or present) sponsored by the San Diego State University Retirement Association, a scholarship for grandchildren of alumni at Texas State University San Marco, a scholarship for children, grandchildren and great grandchildren of alumni at the University of New Hampshire, and a scholarship for grandchildren of alumni sponsored by the University of Pittsburgh Alumni Association. Some colleges also have scholarship funds restricted to students with particular last names, such as Zolp and Scarpinato. (See FinAid's list of unusual scholarships for these and other name-focused scholarships.)
Need Money to Pay for College?
Every semester, Fastweb helps thousands of students pay for school by matching them to scholarships, grants, and internships, for which they actually qualify. You'll find scholarships like the Course Hero's $5,000 Scholarship, and easy to enter scholarships like Niche $2,000 No Essay Scholarship, and internships with companies like Apple, Google, Dreamworks, and even NASA!
Join today to get matched to scholarships or internships for you!
---