When Can a Student's Grandparents Substitute for the Parents on Financial Aid Forms?
Mark Kantrowitz
August 08, 2011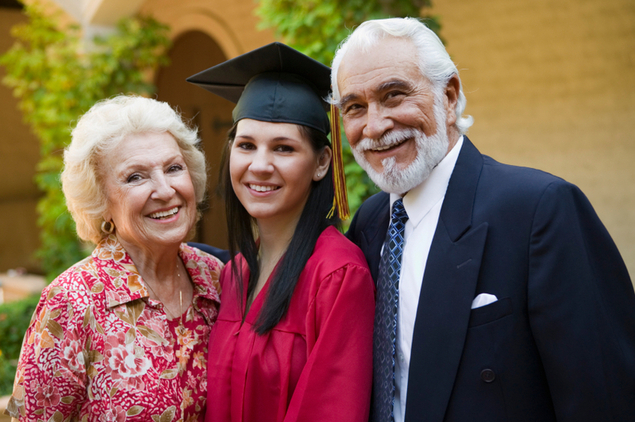 If a student lives with a grandparent, is there any way the student can use the grandparent's income tax information on her FAFSA? I have lived with my grandmother for all 17 years of my life. My parents currently pay a small amount of child support to her, but that is the only financial support that I receive from them. My grandmother has claimed me on her income tax for all 17 years. I was never legally adopted, but my grandmother is listed on all school records, doctor records, and so on. Is there any way that I may use her information, so that I can receive financial aid? My parents will not pay for my education, so it is vital that I receive aid. If my parents provide a notorized letter stating my grandmother is my legal guardian, will I then be able to use her? — R.P.
Grandparents cannot substitute for the parents on the Free Application for Federal Student Aid (FAFSA) unless the grandparents have adopted the student. Even if the grandparents are legal guardians for the student, they do not count as parents for federal student aid purposes.
The Higher Education Opportunity Act of 2008 (P.L. 110-315) changed the requirements for a student to be considered an independent student effective August 14, 2008. If the student is currently in a legal guardianship, or was in a legal guardianship immediately prior to attaining the age of majority, the student will be considered to be an independent student. An independent student is not required to report parent financial information on the FAFSA. Note, however, that the legal guardianship must have been determined by a court of competent jurisdiction in the student's state of legal residence at the time the legal guarandianship was adjudicated. A notarized letter from the student's parents is not sufficient.
Alternately, the student can ask his or her college for a dependency override. The college financial aid administrator will not grant a dependency override merely because the parents refuse to contribute to the student's education, refuse to complete the FAFSA or verification and/or do not claim the student as a dependent on their income tax returns, even if the student is financially self-sufficient. However, such circumstances are not necessary for a dependency override. Instead, the college financial aid administrator may grant a dependency override in unusual circumstances, such as an abusive family environment, institutionalization/incarceration of both parents or abandonment by both parents. Most financial aid administrators consider abandonment to have occurred when the student does not receive financial support or significant communication from his or her parents for a long time, generally for at least a year. (A birthday card is not considered to be significant communication.)
Any financial support a student receives from his or her grandparents is considered untaxed income to the student and should be reported as such on the FAFSA.
Need Money to Pay for College?
Every semester, Fastweb helps thousands of students pay for school by matching them to scholarships, grants, and internships, for which they actually qualify. You'll find scholarships like the Course Hero's $5,000 Scholarship, and easy to enter scholarships like Niche $2,000 No Essay Scholarship, and internships with companies like Apple, Google, Dreamworks, and even NASA!
Join today to get matched to scholarships or internships for you!
---