Veterans Status for Student Aid Purposes
Find out of you qualify for veteran benefits to pay for school.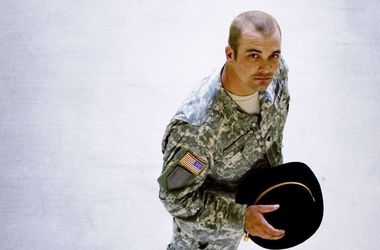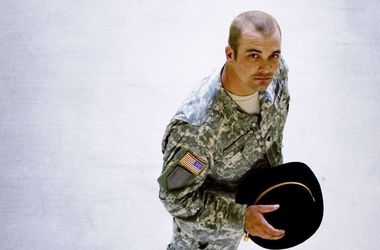 Students who are currently attending a US military academy and ROTC students are not considered veterans. However, students who attended a US military academy or a military academy preparatory school (USMAPS or NAPS, but not high school academies) are considered veterans, so long as they were released under a condition other than dishonorable. This is true even if they were discharged prior to their being commissioned, so long as the character of discharge was other than dishonorable. (A "dismissal" is generally considered the equivalent of a dishonorable discharge for an enlisted member.) Such individuals may be considered as veterans for Federal student aid purposes but not for VA purposes, and will likely be reported as non-veterans during the data match with the VA.
Family members who are enrolled at a US military academy are not counted in household size or number in college because their entire education is paid for by the US government.
Students might not show up in the VA records if they recently returned from service, as it takes several months for the VA records to be updated. Students might also be missing from the VA records if they served 180 or fewer days. Serving on active duty for a single day is sufficient for Federal student aid purposes, but not necessarily for VA purposes.
If the data match with VA records indicates that the student is not a veteran, but the student can present documentation indicating that they satisfy the requirements of the Higher Education Act, the school should perform a dependency override to treat them as an independent student. The student should also contact a regional VA office to have the records corrected, if necessary.
Satisfactory documentation includes a DD214 (Certificate of Release or Discharge from Active Duty) indicating that the student served on active study and showing a "Character of Service" as anything but "dishonorable". The "Member 4 Copy" is particularly helpful. A DD256 (Honorable Discharge Certificate) is also sufficient, as is a Statement of Service letter showing a "Character of Service" other than "dishonorable". In the case of a "Statement of Service" letter, there is no requirement that the school verify actual discharge during the academic year, but some schools may ask for a copy of the DD214 anyway.
If a student does not have a copy of his or her DD214, he or she can request a copy from the National Personnel Records Centerby submitting a SF 180. Veterans themselves may use vetrecs.archives.gov online DD214 request to request a copy of their military records.
A DD2384 is not sufficient, as it does not demonstrate that the student served on active duty status. Receipt of VA Educational Benefits is not sufficient, as a student can receive such benefits (e.g., Chapter 1606 – Selected Reserve, Chapter 35 – Survivors and Dependents, or Chapter 30 – Active Duty but not scheduled for release before June 30) and still not be a veteran for financial aid purposes.
A member of the National Guard or Reserves who served on active duty for purposes other than training might not have a DD214. In that case a letter from a superior officer that documents the call-up to active duty and which indicates that the character of service was anything but dishonorable is sufficient. The student's "Original Orders" might be informative, especially if it indicates a call to "involuntary active duty". If a DD214 is available, it should indicate that the student was called to active duty in accordance with Title 10 of the US Code and the "Type of Separation" should indicate something other than "active duty training".
There are only six possible entries for "Character of Service" on the DD214:
"Honorable"
"Under Honorable Conditions (General)"
"Under Other Than Honorable Conditions"
"Bad Conduct"
"Dishonorable"
"Uncharacterized"
Only a "Dishonorable" discharge has relevance to independent student status. Although "Under Other Than Honorable Conditions" and "Bad Conduct" are both considered to be less than honorable discharges, they are less severe than a "Dishonorable" discharge. An individual receiving a discharge of "Under Other Than Honorable Conditions" after serving under activity duty status would be considered a veteran for Federal student aid purposes and hence an independent student. Although his or her discharge was less than honorable, it was not dishonorable.
Less than honorable discharges can occur for improper conduct (e.g., desertion, AWOL), conviction of a crime in military or civilian court (e.g., treason, sabotage, espionage, murder, rape, arson, robbery, burglary, kidnapping, assault with intent to kill, assault with a deadly weapon, or attempting to commit any of these crimes), or some other inappropriate action (e.g., fraudulent entry, conscientious objector). Nevertheless, only a dishonorable discharge prevents a student from being considered a veteran for Federal student aid purposes. A student with one of the other less-than-honorable discharges is still considered a veteran.
College financial aid personnel occasionally get confused when they see a character of service of "Under Other Than Honorable Conditions". You need to emphasize to them that this is not the same as dishonorable, and that you are still considered a veteran for Federal student aid purposes.
An "Entry Level Separation" will occur when the individual had fewer than 180 days of continuous active service. The "Character of Service" will be "Uncharacterized". Such an individual is considered a veteran for Federal student aid purposes (i.e., an independent student) if he or she served at least one day of active duty service.
State student aid may have more stringent requirements for the definition of a veteran than Federal student aid. For example, Pennsylvania state grants for veterans require the release to be under a condition other than dishonorable, bad conduct, uncharacterized or other than honorable. Likewise, individual VA education benefits may have more stringent eligibility requirements, such as requiring an honorable or general discharge.
Questions about veteran status in VA records can be directed to 1-800-827-1000. Questions about VA education benefits (i.e., GI Bill) can be directed to 1-888-GI-BILL-1 (1-888-442-4551).
This article originally appeared on FinAid.org.
<a href = "/college-scholarships/">Find scholarships now!
Need Money to Pay for College?
Every semester, Fastweb helps thousands of students pay for school by matching them to scholarships, grants, and internships, for which they actually qualify. You'll find high value scholarships like VIP Voice's $5,000 Scholarship, and easy to enter scholarships like Niche $2,000 No Essay Scholarship, and internships with companies like Apple, Google, Dreamworks, and even NASA!
Join today to get matched to scholarships or internships for you!
---