Financial Aid Award Packages Arriving Soon
Filling out the FAFSA early has its benefits.
By Kathryn Knight Randolph
May 25, 2018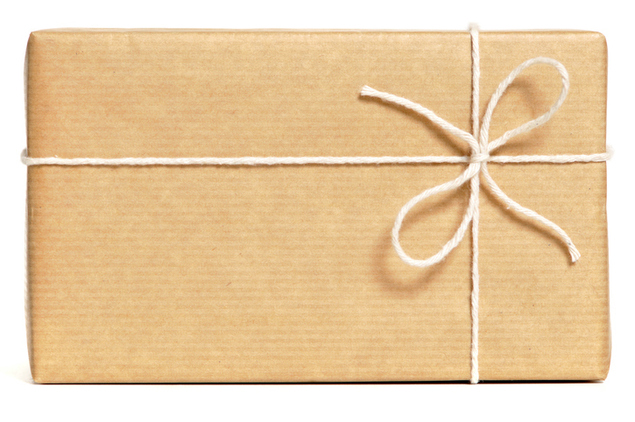 As we usher in a new year, you may be anxiously awaiting an admission decision from the colleges you've applied to, but you should also keep your eyes peeled for another significant piece of mail: your financial aid award letter. Because of the newer FAFSA release date on October 1, instituted in 2016, future college students can expect to receive their financial aid award packages sooner than in years' past.
The newer FAFSA launch date allows students to submit the FAFSA as soon as possible after October 1 versus January 1, which lines up better with the college admissions cycle. It also allows students and their families to provide tax information for the year prior rather than estimating figures for the form. For instance, in years past, when filing the FAFSA for the 2018 – 2019 academic year, you would have had to estimate your tax information for 2017. Instead, under the new FAFSA, you'll be able to submit your financial information for 2016.
Given the accuracy of the new FAFSA as well as the timeline, colleges and universities across the country have actually been able to compose and send financial aid award packages to students that have already been admitted.
But families should also keep in mind that the financial aid packages will most likely provide a ballpark range for aid and tuition costs given that most colleges and universities won't set prices for the 2018 – 2019 academic year until sometime in 2018. State budgets also won't be conclusive at this point either, which could affect grant and other state aid figures on your package. But this has always been the case with financial aid award letters and isn't necessarily reflective of the newer FAFSA timeline.
So what do I do once my financial aid award letter arrives?
When the letter or package arrives, you'll get a more accurate picture of the cost of attendance at that particular college. As financial aid offers from other schools roll in, you'll be able to compare and contrast your offers to see which school makes the most financial sense for you and your family. Use college cost calculators to help calculate your aid package in addition to any scholarship money you have received. And if you have any questions at all about your package, now is the time to call the college's financial aid office. The goal at this point in the game is to have the best picture possible of what attending each college will entail.
This might also help push you to seek other resources for paying for college. If you haven't searched for scholarships, it's not too late to start now. Fill out or update your profile on Fastweb to see which scholarships in your area, field of interest or college you qualify for and apply. The first of the year is also a great time to meet with your high school guidance counselor about local scholarship opportunities.
The great news is that you don't have to make a final college decision until May 1 and the early release of financial aid award packages gives you plenty of time to make an informed decision.
If you haven't applied to any colleges or completed your FAFSA, stop what you're doing right now and get started! Many college admissions deadlines fall in January and early February so you need to apply now. There are several different components that make up the admissions application, like essays, letters of recommendations and test scores. You need to allow yourself a week or two to compile all of these pieces in order to make the best case for admission.
In regard to financial aid, many states operate on a first come, first serve basis, meaning financial aid dollars could run out if you don't apply in time. Additionally, states have their own FAFSA deadlines, many of which fall in February and March. So to give yourself the best financial aid package, you need to submit your form as soon as possible.
This holiday break offers the perfect opportunity to work on your college admissions applications and FAFSA. This is your chance to fill out applications without having to balance homework, exams and extracurricular activities. It's also ideal to spend some of the time with family gathering financial information and completing the FAFSA. Dedicating time now to these major college admissions to-dos could have a substantial payoff for you in the future – literally.
Need Money to Pay for College?
Every semester, Fastweb helps thousands of students pay for school by matching them to scholarships, grants, and internships, for which they actually qualify. You'll find high value scholarships like VIP Voice's $5,000 Scholarship, and easy to enter scholarships like Niche $2,000 No Essay Scholarship, and internships with companies like Apple, Google, Dreamworks, and even NASA!
Join today to get matched to scholarships or internships for you!
---