April Checklist for High School Juniors
Your senior year of high school is nearing and things will become chaotic quite quickly - trust us on this one.
Elizabeth Hoyt
March 15, 2018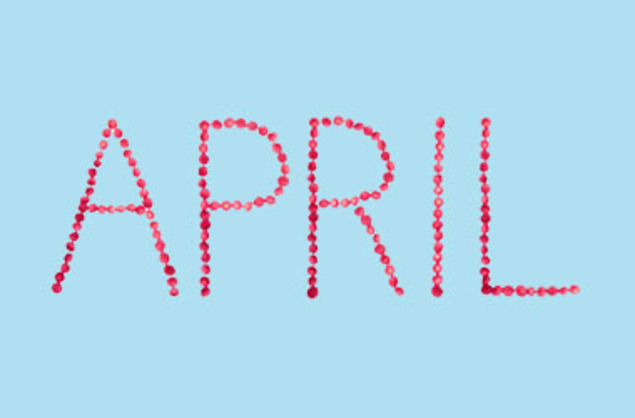 Juniors, it's time to begin organizing and getting ready for the lengthy college application and admissions process.
Your senior year of high school is just around the corner and things will become chaotic quite quickly come fall, so the more prepared you are for it, the more ahead you'll be.
For starters, check out the list of what you should be working on in terms of the college search process in April. (And, trust us, this is the easy part compared to what's coming so getting the smaller tasks out of the way will make your life much more manageable – we cannot stress this enough!)
Maintain Your Focus
The grades your junior year may be your most important, because they will be the reflection of your most recent full year of academic work on college applications.
Stay focused on your academics until the very last day of classes – it will be difficult but you'll be happy you did so once you begin filling out college applications.
Plan Your Senior Year
Target your senior courses to be challenging compared to the rest of your high school career, but be realistic in your choices. Loading yourself with your school's most difficult classes isn't the answer, especially if you also have extracurricular activities, personal responsibilities and the entire college application process to deal with as well.
Keep in mind that the college application and admissions process can require a lot of work, often comparable to an additional difficult course!
Attempt to balance your schedule by taking a wide range of subjects. Colleges like to see this in high school students because students should build their core competencies up in high school and get into more specializations while in college.
Your senior grades matter. Colleges will be looking at your grades senior year and, if you've heard differently, you've heard wrong.
Stay on Track with Testing
Did you take the SAT or ACT yet this spring? If so, you still may take it again in the fall to improve your grade. Think about if you're going to do so and begin to study over the summer.
If any of the schools you're applying to look at or require the SAT Subject Tests, plan when you're going to take them. Many students opt to take these in May or June, which gives you just enough time to prepare.
Initiate Conversations
Sit down and have a discussion with your family about your college search process.
Openly discuss factors that will likely affect your search such as budget and location.
This information is pertinent to a successful process so that you can begin to develop criteria your potential college should meet.
Refine Your College List
Keeping in mind what you discussed with your family, consider your research in order to begin developing your college list.
Try to eliminate schools that don't meet all of your wants, needs and other criteria.
Also take into consideration the school's policy on admissions, like GPA and test scores in order to see if you are likely to qualify for acceptance.
Examine the schools you like and figure out what it is you like about them. Are you being drawn to larger schools? If so, find schools with environments that are similar so you have plenty of options once you begin the application process.
Make Summer Plans
Spend your free time this summer doing things that show who you are as a person. That way, when you're listing your activities on college applications, college admissions officers will get a sense of your individuality.
You could spend your time at a job, saving money for school, volunteering for a cause you're passionate about or serving internships to get a better sense of what you may like to do in the future.
The most important thing is to seize the free time to learn and grow as a person.
Be Proactive
While you're just at the beginning of the process, these steps are helping you proactively make certain you have plenty of college choices come next year.
Setting your expectations now by organizing your search, contemplating, discussing and researching schools will all help in the near future. Begin to set aside time each week for your college search so you can get into the habit for next year. Though your mind may change, it's better to start early on than too late.
As you move forward into the next phase, the decisions become more difficult but also more exciting. Get keyed up about the upcoming year, juniors, because it's going to be a memorable one!
Need Money to Pay for College?
Every semester, Fastweb helps thousands of students pay for school by matching them to scholarships, grants, and internships, for which they actually qualify. You'll find high value scholarships like VIP Voice's $5,000 Scholarship, and easy to enter scholarships like Niche $2,000 No Essay Scholarship, and internships with companies like Apple, Google, Dreamworks, and even NASA!
Join today to get matched to scholarships or internships for you!
---