M
eet the second woman featured in Fastweb's Women in STEM series. We caught up with another successful woman in STEM, Jackie Miles, to ask her questions about her studies, success in the field and to learn a little more about how she got there. Jackie has a Bachelors and Masters in Food Science and Technology from
Virginia Tech
. She's worked at companies like Dr Pepper, Kraft, Heinz and her current role is at
Sokol Custom Food Ingredients
located in Countryside, Illinois. She's had titles like Microbiologist, Senior Scientist, Food Technologist and her current title, Account Specialist.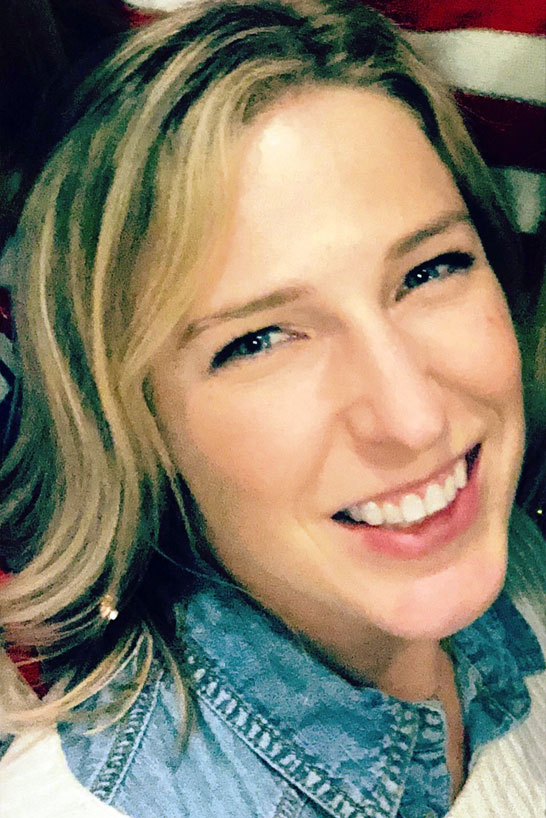 True to her scientific career path, Jackie has worn a lab coat most of her career! Interestingly, Jackie recently transitioned into more of a technical account manager. This transition demonstrates it's possible to transition from a true scientist role into other areas in the field. No matter what her role, she's always using her extensive science knowledge in order to be successful.
Note: Jackie Miles is the second woman in STEM highlight within our Women in STEM series. Learn about the first highlighted woman in STEM: Allison Wagner - Data Analytics.
1. What's your education background?
I started at Virginia Tech undecided about what I wanted to major in but I was considering Architecture. I eventually realized that was not the best fit for a major, and brought this up to my undergraduate advisor. She asked me what I was interested in, and I told her I really wasn't sure yet but I knew I wanted something that could be a direct path to a career. She mentioned a few majors and food science was one. I thought it sounded great!

I have always been into cooking and I loved that this was profession that I could apply that with technical knowledge. I took a Food Science intro class my freshman year and realized this was something I could be happy doing. Two of my favorite classes during undergrad were Microbiology and Food Microbiology, and I realized I wanted to continue my education and pursue that as more of a specialty. I decided to stay on as a graduate student and continued for my Masters in Food Science but this time with a concentration in Microbiology. This ended up being the perfect path for my first job out of school working as a microbiologist for the Dr. Pepper Snapple Company.
2. Did you apply for and/or obtain any scholarships?
As an undergrad I did not apply for any scholarships. I think at the time I saw them being out of reach which is actually pretty far from the truth. If I could go back that is definitely something I would reconsider because there are so many college scholarships for women in STEM and STEM field college scholarships and internships. There are also plenty of internships and fellowships for women in STEM, too! As a graduate student I had a full assistantship, which was this great opportunity that allowed me to go to grad school when I may not have otherwise. I was able to connect with the opportunity after creating relationships with the faculty during my undergraduate studies. I let them know I was interested in continuing on to graduate school. They were able to offer me an assistantship which was a great opportunity that allowed me to continue my studies. The assistantship covered full tuition and a monthly stipend for about 20 hours a week of work. The work varied semester by semester and may have included lab research or working as a Teaching Assistant. Most of the assistantships in my department were covered by grant money that funds both the graduate assistantship and the research that is completed by the department. The research I did I found really interesting, too. My department had a few choices for thesis projects, and I picked mine based off of what the department had the most need to study and what I was really interested in. The general scope of my thesis was predetermined but I was able to write the experiment plan with members of the faculty. Even after I started the research I was able to design as second separate experiment that I thought could support my research. My research was based on several outbreaks of Salmonella that were linked back to tomato plants. The goal of the research was to determine if Salmonella could internalize in tomato plants through contaminated irrigation water. This research involved a lot of work in our greenhouses, growing and treating tomato plants, and also work in our lab culturing Salmonella. It was great to work in something that was my primary interest but also get to be involved in the horticulture department and learn more about sciences. It was also really fulfilling to be completing work that was so hands on.
3. Did you have any internships? If so, what did you learn from them?
No, and this is another thing that I really wish I could do over, especially after seeing some intern programs when I began working. I've worked in research and development (R&D) departments of six people and R&D departments of a few hundred and both of them have provided great intern programs. Internships are such great opportunities for students to see what their options are in the work force. It can help someone determine if they would like to work for a large or a small company, what product types would they like to work on, and even what cities they may be interested in living in. In food science you can branch out into so many specialties like food safety and microbiology, product development, regulatory, engineering, sensory sciences and then even more specialties within them. Internships are a great way to see what the day to day activities in these rolls are. Intern programs are also designed for the lives of college students and will typically include some sort of wage and possibly even housing. Some of the larger ones programs have a wide range of social and additional learning opportunities to make it a well-rounded and fun experience.
On top of all of those benefits, if you work hard during your internship it can also be a good path to finding a job for after you graduate.
4. How would you describe your current job in layman's terms? What does a typical work day look like for you?
The job I have now is very different from any other I've work in. As an account specialist, I am managing customer accounts and acting as a liaison between my company and our customers. All of the customers I work with are classified as "industrial" customers, which means they are other food companies. I am the main point of contact for them anytime they need to reach out to the company. My day to day could potentially include going on sales calls and presenting my company's products to potential customers, working with the R&D team to scope out new items, discussing current projects with our customers, and helping to assist them if any issues arise. Many of the people I am talking to are other food scientists so having the technical background helps keep us all on the same page.
5. What do you love most about your job?
I really enjoy getting to work with cross-functional teams and discussing projects. I like being able to talk to a team about how we can best execute something to deliver the best products to our customers. I also really like talking to our customers about the products we sell. I am really proud of the products produced by my current company and love the opportunity to talk them up as much as possible. Coming out of the R&D department I know what the our strengths are for producing and being able to discuss that with customers and what type of services we have to offer them. Getting to taste the delicious sauces, icings and nut butters we make is a plus as well!
6. What advice do you have for students going into STEM fields?
I think it's most important to just find something you are interested in. You should never dread going to work every day! The more you enjoy what you do, the more successful you tend to be. I also think it's important to never stop learning and continue to grow as your career progresses. Most companies are very supportive of this and help support training and growth of their employees. I've had the opportunity to complete trainings or attend conferences almost annually. I was even able to get a culinary certificate after a yearlong culinary program, which was such a great experience.
6. What specific advice do you have for females going into the field?
I would recommend taking the time to find what you are interested in and realize it is never too late to make a change. Working in different specialties in the same field can make you so much stronger by allowing you to see subjects from different perspectives. I have spent a majority of my career working as a product developer, but I have also had some positions very different to that, including microbiology, quality documentation and account management. I think they all play off of each other so well and the different types of experience you have allows to grow in whatever new position you move into.
7. What qualities should students thinking about pursuing a STEM career have in order to be successful?
Curiosity is such an important characteristic for people in STEM careers to possess. So much of my work in the lab has begun with me thinking "I wonder what would happen if I did this…" and then testing it out from there. Having the want to find creative solutions makes it all the more fun and your work all the more successful.
8. What's it like being a successful woman in a male-dominated field? Any advice?
I don't think I necessarily see Food Science as being male-dominated, and I've had the opportunity to work with many great women and men alike. With that being said it is very important to find female mentors and learn as much as you can from them, and then when the time comes it's important to act as the mentor and share experiences to younger women. The best advice I could give is to remember that your voice carries the same amount of weight, regardless of whether you are a man or a woman and to never let yourself fell muted.
9. What do you think the solution is to get more females in STEM fields?
It feels like more and more girls and women are gravitating toward these fields naturally, which is great. I think that a lot of subjects are losing the stigma of being "boys' subjects" or "girls' subjects." The upcoming generations have a lot to offer and I'm looking forward to seeing girls naturally end up in these fields simply because that is what they are interested in. I've also been seeing more camps and educational opportunities in STEM for girls in grade school as well. Some companies also sponsor their own programs to do outreach work in schools while targeting young girls, which is great to see.
10. Anything else we haven't touched on that you'd like to include?
One of the things I really like about Food Science is it takes some of the larger science majors (biology, chemistry, physics) and gives you a specialized field to apply it to. During undergrad you take many of the same classes as you would in the larger majors but then many of your advanced classes will apply what you've learned to the food industry. I think this can really help many science majors when the get out of school have a leg up on the next step they want to take. There are also different tracks you can take in order to line your undergraduate studies up with food science careers. For example, some people try to get a bit of business background with their degree and some even use this as a jumping off point for other professional programs, like pharmaceuticals.
If you have a question for our featured woman in STEM, Jackie Miles, send an email to ask Jackie your question today.
•
Food Scientist, Pizza
•
Food Scientist
•
Sensory Food Technologist