What's Your Status?
When you're an applicant, people reviewing your application don't know you personally. To them, you are the online presence - whether you like it or not!
Fastweb Team
March 16, 2017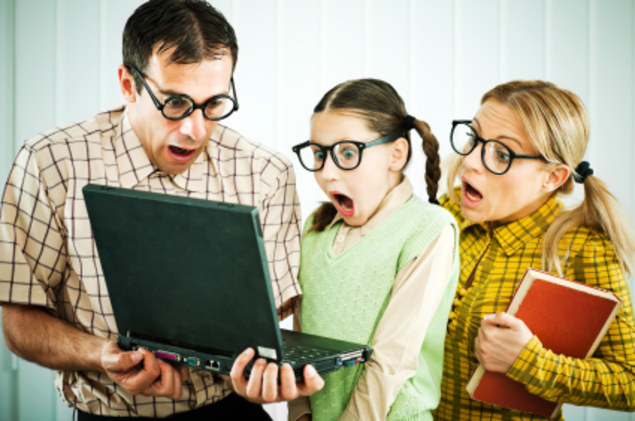 You've probably heard by now that social media and your online presence can affect your ability to win colleges scholarships or even get a job after you graduate. This is not just a rumor!
Here are some guidelines of what professionals are looking for when seeking out applicants, along with tips on how to improve your online presence.
About a quarter of scholarship-granting organizations say that they look at the online presence of the finalists before selecting which students will win the scholarships by using sites like Google and other social media sites like Facebook, LinkedIn, YouTube and Twitter to look for online information about finalists.
Many employers do the same when looking at resumes to get an idea of both your personal and professional life.
How can they find me?
Although you may think that your Facebook account is private, some scholarship providers require finalists to "friend" them on Facebook. Even if that's not the case, your posts can often be viewed through your friends.
What are they looking for?
Scholarship providers and employers are looking for red flags, like whether the applicant demonstrates good judgment and will reflect well on the sponsor or the company for which they're seeking employment.
They're looking for the presence of provocative or inappropriate photographs or remarks, insensitive or discriminatory remarks, signs of illegal activities such as underage drinking and the use of narcotics and evidence of a negative attitude.
Why are they looking at me?
These professionals often use online information to identify or resolve conflicting information about the applicant, such as lies about student's qualifications or other inconsistencies in a job applicant's story. They may also want to see how the applicant writes in a natural, real-life setting.
Your online presence can be the difference between winning and losing a scholarship or getting your dream job. Scholarship providers and employers will always pick the finalist with the more professional online presence.
So be careful about the information you post online. Act as though everything you do online is in public, where anybody can see it. Just as you'd want to maintain a professional appearance in an in-person interview, it's a good idea to maintain a professional appearance in an online setting.
If you want to express yourself, do so in a diary, not online where it can come back to haunt you later.
Here are some social media etiquette tips for developing a professional online presence:
Google your name.

Review the first ten pages of search results and correct any problems, if possible, by editing the content of the pages that show up in the search results. Don't delete the web pages, as the inappropriate information may persist in the web search site's cached copy of the web page. Changing the content of the page is more effective, since it will cause the search engine's listing to change the next time the web spider revisits the web page.




Use an appropriate email address, such as firstname.lastname@gmail.com.

Don't use offensive or suggestive email addresses.




Review your social media accounts.

Remove inappropriate and immature material or anything that may be misinterpreted. Remove pictures or videos that show illegal or questionable behavior. Avoid using profanity and delete questionable posts by others on your wall. Even though you didn't write it, it will reflect on you.




Think twice before posting anything offensive, illegal or otherwise inappropriate. The general rule is that if you'd be embarrassed if a family member or someone you respected saw the post, it's probably not appropriate.




Ask an adult, such as a parent or teacher, to review your social media pages to help you identify any problematic material you may have overlooked.


Have you had experiences with social media affecting your applications?
Need Money to Pay for College?
Every semester, Fastweb helps thousands of students pay for school by matching them to scholarships, grants, and internships, for which they actually qualify. You'll find high value scholarships like VIP Voice's $5,000 Scholarship, and easy to enter scholarships like Niche $2,000 No Essay Scholarship, and internships with companies like Apple, Google, Dreamworks, and even NASA!
Join today to get matched to scholarships or internships for you!
---