E
arly admission deadlines for this college season are officially over! If you were one of the early birds, congratulations on this huge accomplishment. Applying to college is no easy feat- and now your brain deserves a much-needed vacation. What better way to celebrate than doing some fun, at-home friendly challenges? If you're applying to college through regular decision, I still suggest that you allow yourself some last-minute fun before cracking down on the serious business. Perhaps successfully finishing these challenges will bring you the energy you'll need for the final stretch of college applications! Below are the
top 10 Instagram challenges
that anyone can easily do. They don't require much time or effort… just an Instagram account. After finishing each activity, make sure to share it with the included hashtag!
@kronos_quartet is fun!

However, if you can't commit today to eliminate your love of chicken tenders, you can still help by trying to go meatless on each Monday of the week. Simply look up "meatless meal recipes" and you're sure to find thousands of different recipes guaranteed to make your mouth water, like this one from @livinlaveganlife.

And when you finish making it, capture your amazing cooking skills and share it with the #MeatlessMonday hashtag! @mindofhabit.

@gomcgill.

@thecookingfoodie.

The good news is that it's fairly simple and easy to make- all you need is water, white sugar, matcha powder, eggs or heavy whipping cream, and milk (full recipe is just a Google search away). The bad news is that it looks too good to eat! You'll definitely want to impress your friends by posting a photo of it on your feed once you're done. @aakruti.rjy: post the photo below to your feed or story on Instagram and type your answer to the prompts next to each box.

Unlike the 30-day song challenge, you can complete all the boxes at once if you'd like! If you enjoy this "bingo" sheet, you can find plenty more by typing in the hashtag on Instagram. @miche7777 is a wonderful example of gratefulness.

@fosterthedoodle is an adorable example.

@healingfromptsd, to let others know that they are not alone in their struggles.
Last, but definitely not least, this hashtag spreads more than just awareness.
PlantYourChange.com
is an initiative by
@aspiration
that connects to your credit or debit card and automatically rounds up each purchase you make, donating the proceeds to reforestation. Check out
Leonardo DiCaprio's #PlantYourChange Instagram post
!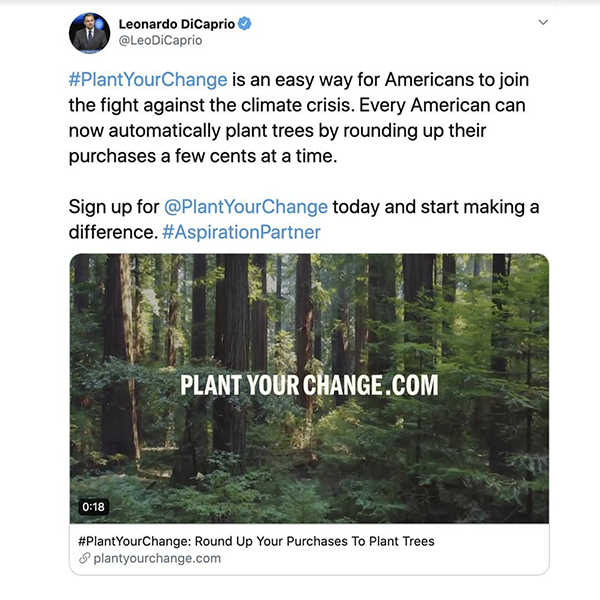 Once you sign up through the website, you can earn back money after you've planted a certain number of trees! Even if you don't have a credit or debit card, you can always spread this cause to friends and family through the hashtag!
Social media can actually be a good thing- its influence is in our power.
Hopefully, the completion of these Instagram challenges takes your mind off of the tumultuous times we are in and hopefully they help others as well. While we can't control what happens, we control how we perceive and respond to it. If you enjoy these challenges, there are plenty of other challenges that you can do, and you can even start your own if you want!