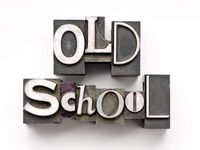 As you're preparing for back to school this year, you already know there are certain must haves – from iPads to fashion – that just make this year so….2010. But what was hot in the 90's—the decade you were likely born? Find out what high school kids were going crazy for as you were just making your way into the world— days when Wilson Phillips was the hot concert to be at, CD's were new technology, you were cool if you had a pager and the Internet didn't yet exist. A time when Y2K was still something to be feared.
All about Lady Gaga, Drake and the Black Eyed Peas? Here's what high school students in the 90s were rocking out to.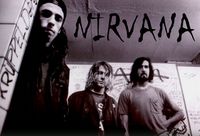 One of the top bands of the 90s, Nirvana may have been single handedly responsible for spawning the "grunge" look.
VH1's 100 Greatest Songs of the 90s List:
Nirvana - "Smells Like Teen Spirit" (1991, #6 US)

U2 - "One" (1991, #10 US)

Backstreet Boys - "I Want It That Way" (1999, #6 US)

Whitney Houston - "I Will Always Love You" (1992, #1 US)


Madonna - "Vogue" (1990, #1 US)

Sir Mix-A-Lot - "Baby Got Back" (1992, #1 US)

Britney Spears - "...Baby One More Time" (1999, #1 US)

TLC - "Waterfalls" (1994, #1 US)

R.E.M. - "Losing My Religion" (1991, #4 US)

Sinéad O'Connor - "Nothing Compares 2 U" (1990, #1 US)
In 2010, it'd be the health care bill and the BP Oil Spill. But what was making headlines in the 1990s? Think end of the Cold War and South African Apartheid and the beginning of squabbles with Iraq.
In the News in 1990…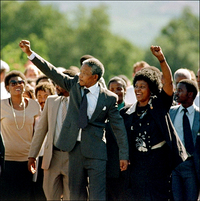 Nelson Mandela was freed from a South African prison after 27 years behind bars. The end of Apartheid in South Africa was a major turning point for the country and the world.
In Washington, D.C., Mayor Marion Barry is arrested for drug possession in an FBI sting.

Nelson Mandela is released from Victor Verster Prison, near Cape Town, South Africa, after 27 years behind bars.

James "Buster" Douglas knocks out Mike Tyson to win the World Heavyweight Boxing crown.

East Germany holds its first free elections. East Germany and West Germany reunify into a single Germany.

The Space Shuttle Discovery places the Hubble Space Telescope into orbit.

The World Health Organization removes homosexuality from its list of diseases.

U.S. President George H. W. Bush and Soviet Union leader Mikhail Gorbachev sign a treaty to end chemical weapon production and begin destroying their respective stocks.

Iraq invades Kuwait, eventually leading to the Gulf War.

Tim Berners-Lee publishes a more formal proposal for the World Wide Web.

Soviet troops occupy Baku, Azerbaijan, under the state of emergency decree issued by Gorbachev and kill over 130 and wound over 700 protesters for national independence.
Compiled from Wikipedia.org.
Fashion:
When you think of 1990's fashion what do you think of? Leather everything? Bright red matte lipstick? Peace symbols?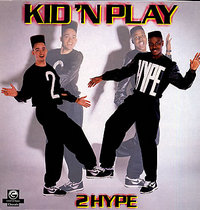 Kid n' Play introduced the high top fade hair style to 90s culture.
If you said yes to any of that, you'd be right. But the 1990's had several major fashion themes that made the decade: grunge, goth and hip hop. Groups like Nirvana popularized the grunge look, which consisted of: A. always looking like you just woke up without washing your face or combing your hair and B. lots of flannel shirts, flannel shirts and more flannel shirts. Goth was all about black – black clothes, black knee high boots, black hair, black nail polish, black eye liner… And the emergence of a relatively new musical genre hit the mainstream: hip hop. And with it, brought its own fashion trends. Who can forget Cross Colors (forest green, royal blue and bright red on the same shirt), Africa medallions, "high top fade" haircuts (i.e. Kid n'Play), "New Jack Swing" and the emergence of baggy clothes (sometimes worn backwards!) And Believe it or not… these trends are back, just like 90210! Did you know that many of the popular styles today got their start in the 1990's? Leggings, goth (think Twilight), Capri pants and belly button piercings. Wow.. everything old is new again! And last but not least, what was keeping teens entertained way back when? Here, the top TV shows and Movies of the your beloved birth decade.
Top Movies of 1990 (highest grossing):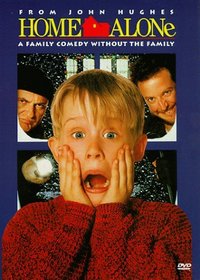 The #2 movie of 1990.
Ghost

Home Alone

Pretty Woman

Dances with Wolves

Total Recall

Back to the Furture Part III

Die Hard 2: Die Harder

Presumed Innocent

Teenage Mutant Ninja Turtles

Kindergarten Cop
And a 1990s honorable mention to these classics of the same year:
Goodfellas

Godfather Par t III

Misery
Popular TV Shows of the 90s (in no particular order):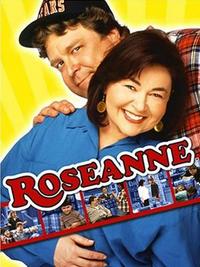 Seinfeld

Roseanne

The X-Files

Martin

Fresh Prince of Bel-Air

Home Improvement

Boy Meets World

Ally McBeal

Mad About You

NYPD Blue

Wings

Dawson's Creek

Beverly Hills 90210

Twin Peaks

Party of 5

In Living Color