Private Colleges Offering Record-High Tuition Discounts
Where can you find these discounted tuition prices? Apparently, the higher the acceptance rate, the better the odds of obtaining these tuition price deals.
Elizabeth Hoyt
July 18, 2016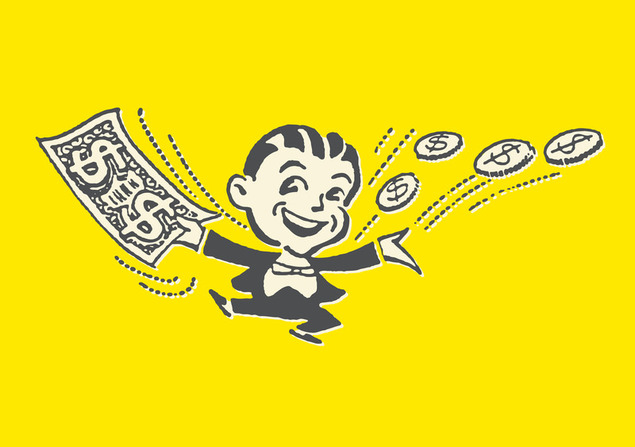 Think tuition at private colleges is too expensive to even consider attending? You're not alone – the majority of students believe this. However, there's proof that this is a complete misconception and, in truth is a complete myth.
A recent survey of private colleges found that only 11 percent of students pay the full "sticker" or published tuition amount.
The National Association of College and University Business Officers (NACUBO) reports that, in reality, "about 88 percent of first-time, full-time freshmen and 77.6 percent of all undergraduates were awarded aid" which reduced their tuition costs. This is a record amount, even compared to last year's study, which also found record-breaking amounts.
To put this in perspective, "for academic year 2015-16, the average institutional discount rate—or the percentage of total gross tuition and fee revenue institutions give back to students as grant-based financial aid—was an estimated 48.6 percent for first-time, full-time freshmen and 42.5 percent for all undergraduates."
Why is this happening? The recent survey indicates that private colleges utilize discounts by offering them as "merit scholarships," in attempt to flatter and recruit more applicants. In reality, they are more closely related to a discount than anything. Either way, it means that students are saving on tuition -which is what matters.
Where can you find these discounted tuition prices? Apparently, the higher the acceptance rate, the better the odds of obtaining these tuition price deals.
These private colleges put "about 42 cents on every dollar of tuition and fee revenue toward scholarships and grants." That's huge!
Mainly, wealthier, more selective colleges and universities receive plenty of applicants. According to NACUBO reports, colleges with the largest financial endowments utilize the funds most frequently to fund scholarships. They were also much more likely to put aid toward students' with demonstrated financial need, which make sense since they have the funding available in the first place.
The study also found that "institutions with endowments over $1 billion funded about one-third of their scholarships with endowment dollars, and used 85.5 percent of the grants to meet need. At schools with endowments under $25 million, 7 percent of scholarships came from endowment funds, and 76.7 percent of scholarships met need."
So, what's the reason private colleges are taking on this strategy? According to a Time Money article, the main reasons are economics, competition and psychology.
Due to rising tuition costs and a tough economic climate, applicants need scholarships and grants to afford private colleges. Private colleges are simply accommodating this need so students are able to consider attending their schools.
On the flip side, many of these private colleges who want to attract more applicants have taken on the above strategy to heelp attract students but are feeling the impact of the tuition discounts. Those colleges, which have increased tuition discounts in the form of scholarships and grants, reported that "net revenue growth slowed to just 1.8 percent—below the 2.2 percent rate of growth in 2013-14."
Additionally, many private colleges have recently experienced a decline in enrollment – about 37.5 percent of the schools NACUBO surveyed had a decline in enrollment numbers last year – and need to combat their recruitment problems with higher discount offers.
If most private colleges are offering discounts, why don't these private colleges just reduced overall tuition instead of offering discounts in the form of awards?
Apparently, simply put, offering these discounts in the form of scholarships works. A private college consultant researched the psychology behind this and found that 40 percent, or a little over one third, of students and their families would choose a school that awarded the student a scholarship that ultimately discounted tuition prices because of "bragging rights," over another college with lower tuition and aid (with comparable net costs).
Studies have shown that decision-making can be affected by an occurrence that's sometimes referred to as the "Chivas Regal effect." This means that high prices are interpreted as an indication of quality so, in the case of college decision-making, many assume the higher the "sticker" price, the better quality of an education. Please note that this assumption is completely false and research into this theory has led to findings proving the "higher cost equates to better quality" theories.
Take away: look beyond the school's "sticker" price and focus on the "net" price, which is the actual tuition amount paid after scholarships and grants have been applied.
"With the help of their endowments, private colleges and universities continue to strive toward increasing affordability for their students," said Ken Redd, NACUBO's director of research and policy analysis. "However, with net revenue growth slowing down and the nation's student population evolving, many schools are testing strategies to ensure they can continue to deliver on their missions and remain financially sustainable in the years ahead."
"Sticker" prices can be misleading, especially now, when record-amount of students are offered such high discounts.
At the end of the day, it's best to consider any college you love. Then, find out what you'll actually owe in tuition to determine if it's affordable – never make assumptions before counting a school out. Plus, don't forget that you can always apply for additional scholarships and grants on your own for even more tuition help!
Need Money to Pay for College?
Every semester, Fastweb helps thousands of students pay for school by matching them to scholarships, grants, and internships, for which they actually qualify. You'll find high value scholarships like VIP Voice's $5,000 Scholarship, and easy to enter scholarships like Niche $2,000 No Essay Scholarship, and internships with companies like Apple, Google, Dreamworks, and even NASA!
Join today to get matched to scholarships or internships for you!
---