College Choice Questions
Deciding between schools? Get the answers you need by asking the right questions from the right resources.
Elizabeth Hoyt
February 03, 2018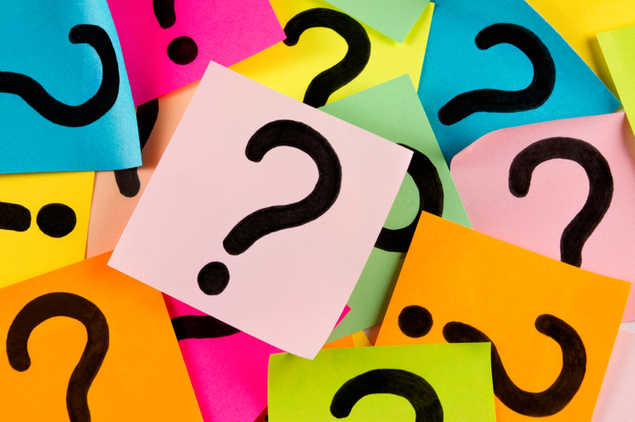 Eureka! The perfect college – but is it too good to be true? Maybe it's the pessimist in you, but you want answers and you want them NOW.
Some are harder to find than others, especially in those oh-so-impressively-glossy brochures.
So, where can you get the answers?
Contacting the school and asking the right questions in the right way will give you a better understanding of whether or not a school is the right choice for you.
Where you go to school is a big decision and you deserve to have all of your questions answered so that you can make the most informed choice possible.
Don't allow yourself the misfortune of having any doubts or regrets – get the answers you need NOW!
Academics
There's so much to think about when choosing a school – from majors and credits, to class size and courses. Having a list to keep it in perspective, as well as help you think up any other questions you may have, is a good start to making your final decision.
Majors and Credits
• Does this school offer the major/majors I'm interested in?
• If so, is this a strong program?
• How easy is it to change majors?
• How many students are enrolled that will share my major/field of study?
• Will my AP credits / previous college credits transfer into this program?

Classes
• What is your student to teacher ratio, on average?
• Does class size get smaller as students get further into their majors?
• How much individual attention do students get within larger courses?
• What is the school's retention rate (the average number of students who return after freshman year)?
• What percentage of students graduate within four years or less?
• How competitive is it to enroll in desired courses at convenient times?
If interested in a career requiring professional certification:
• Is the program accredited? If so, by whom?
• Does your school offer the appropriate training programs?
• Approximately how many students enrolled within the program pass the professional certification exam?
Housing & Other School Resources
Where you'll live and how you'll function on a daily basis are obviously important areas to consider when choosing a college. So they may have passed part one, academics but, if a school doesn't provide the proper resources, you may want to count them out.
There's time in between classes and, if you can't afford a place to live or a meal package and the school doesn't offer student computer labs, health resources or anything else, which seems like a bit of a deal breaker.
On-Campus Housing
• Where do undergraduate students typically live?
• How close are on-campus student housing facilities to academic buildings?
• What's the average cost of on-campus housing for a student?
• Is it easy to obtain on-campus housing?
• What types of meal plans are offered within the dorms?
• What is the typical cost of a meal plan?
• Do the kitchens within the dorms provide options for those with dietary restrictions?
• How accessible are the laundry facilities?
Off-Campus Housing
• What's the average cost range for off-campus housing for a student?
• How competitive is obtaining off-campus housing?

Other School Resources
• How many student computer labs are on campus?
• Are the student computer labs kept up to date with the latest technology?
• How would you rate the quality of the school's research facilities?
• How many libraries does the school have?
• What types of health and wellness services are available to students?
• What types of recreational facilities are available to students?
• Is there any additional charge for any of these services or facilities?
• What type of transportation is available on campus?
• Is any transportation available to go home or travel locally?
• Does the school offer any internship assistance through its career center?
• Does the school have a strong study abroad program?
• How many students participate within the school's study abroad program?
Student Life
While academics are the main reason you attend college, it's not the only factor in making your college decision. You also want to go to school where you're comfortable in the environment, with the type of students are you and can thrive in your surroundings.
• What percentage of the student body is male/female?
• How diverse is the student body?
• What percentage of the students commute?
• What student organizations are most active on campus?
• What do students typically do for fun?
• What percentage of students are involved in Greek life (fraternities or sororities)?
• What types of varsity and/or intramural sports are available for students to participate in?
• How many clubs and groups are available for students to participate in?
Campus Safety
Campus police should have information regarding on-campus crime, however, if you can't get answers from the college regarding surrounding neighborhoods, it might be because they don't really have this information readily available.
In those instances, a good plan of action is to call the local neighborhood's police department. They'll be more than happy to answer any questions you may have regarding the safety of the surrounding areas.
• How safe is the campus?
• What is the crime rate on campus?
• How safe are the neighborhoods surrounding campus?
• What are the crime rates for those neighborhoods?
Financial Aid
Paying for college gets expensive and many students depend on a school's financial aid resources to help with the burden of college tuition. Make sure you know what a school is offering before you attend so you don't have any unpleasant surprises later.
• How much does the particular program I'm interested in cost?
• Based on that estimated amount, what do I receive?
• Are payment plans available?
• What types of financial aid does the school offer students?
• How competitive is finding a job on campus?
• Are there work-study programs available?
• What types of refunds are available if you have to drop out of the program?
Post-College Life
A good college assists you in achieving your goals in class as well as within your career. Before you decide to commit to a school and invest your time and money in them, make sure they're going to commit to investing their time and resources in your success – now and in the future.
• What type of career planning and other career-preparation resources are available to students?
• Does the school provide any free job placement resources for its graduates?
• What percentage of graduates finds jobs upon graduation?
• What percentage of graduates finds jobs in the field they studied upon graduation?
• What percentage of graduates applies to graduate school and get in successfully?
Remember, there's no need to be shy about asking any questions!
If you're hitting a dead end, look for answers in more than one place. Typically, here's the breakdown of who can answer your questions about what:
• College Administration Offices and University Staff – School policies, school resources, student facilities, statistics and specific academic programs.
They're also great at point you in the right direction for the correct resources when they can't help you with your question – so make sure you ask for them to refer you to some who can answer if they can't.
• Students and Alumni – Campus/student life, personal experiences and general recommendations
Asking current students and alumni about their experiences and recommendations is a great idea because it's a way to get inside the school, before actually attending.
Ask their stories on favorite professors, which dorms have the best food/housing, what they wish they'd known about the school freshman year and their best kept campus secrets – you may be surprised at how much you learn!
College is an investment in time, money and your future and you want to make sure you're making the right one. Ultimately, however, an investment in your future is never a bad one.
Need Money to Pay for College?
Every semester, Fastweb helps thousands of students pay for school by matching them to scholarships, grants, and internships, for which they actually qualify. You'll find high value scholarships like VIP Voice's $5,000 Scholarship, and easy to enter scholarships like Niche $2,000 No Essay Scholarship, and internships with companies like Apple, Google, Dreamworks, and even NASA!
Join today to get matched to scholarships or internships for you!
---