The Fastweb Team is always referring to "Featured Scholarships," but do you know what they are? We're clearing up your frequently asked questions about Fastweb and your scholarship search because we want you to understand why you should know about
Featured Scholarships
and the benefits surrounding them.
What are They?
Each month, Fastweb highlights a list of new scholarship opportunities that we classify as "
Featured Scholarships
." These opportunities are a great way to supplement your scholarship search because they are often
quick and easy
to apply for – letting you get more opportunities to win! Think of Fastweb's Featured Scholarships as the easiest scholarships for students to get.
Benefits
•
Quick & easy to apply for:
Most
Featured Scholarships
are easy to apply for in as little as a few minutes and qualifying is often just a few clicks away! Often, these opportunities do not require essays but rather signing up, social media sharing, etc.
•
New & exciting opportunities:
Opportunities are refreshed monthly, which means a regular stream of new, easy to apply for opportunities
•
More chances to win:
Because the listed
Featured Scholarship opportunities
are refreshed each month, you have more chances at becoming a scholarship winner.
Where You Can Find Them
You can always find Featured Scholarship opportunities in certain spots on Fastweb, like:
Featured Scholarships page: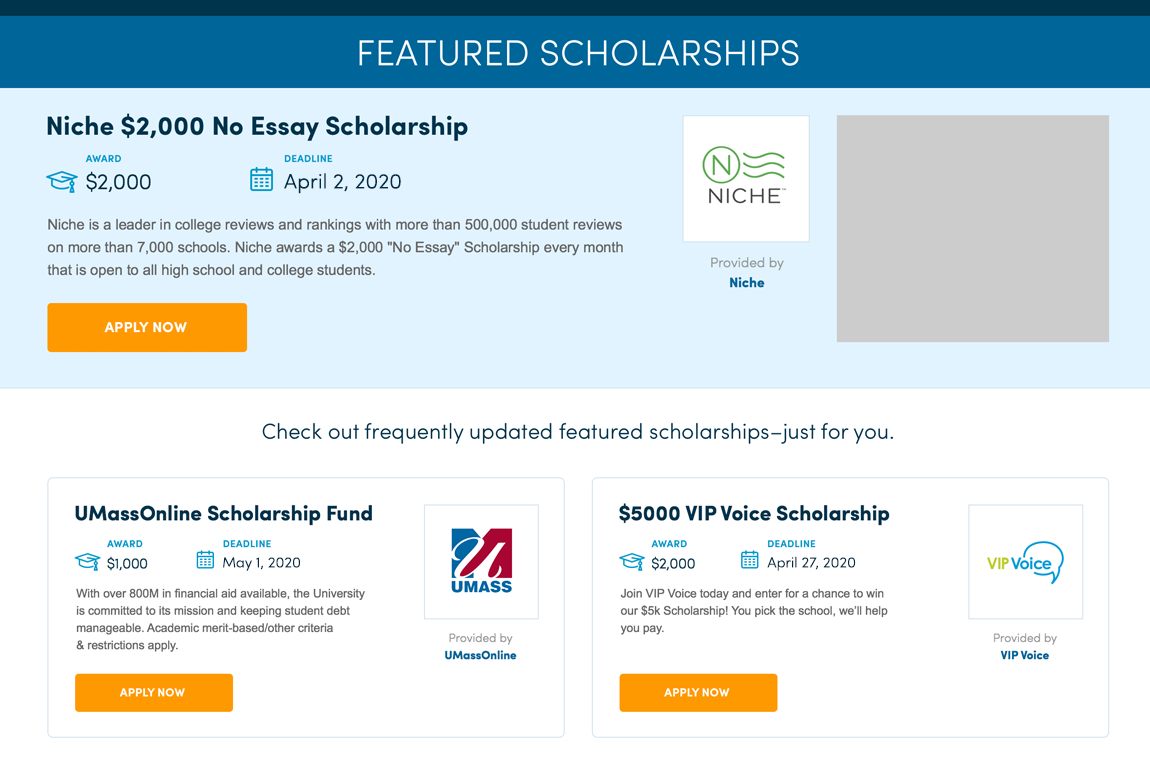 In your scholarship matches: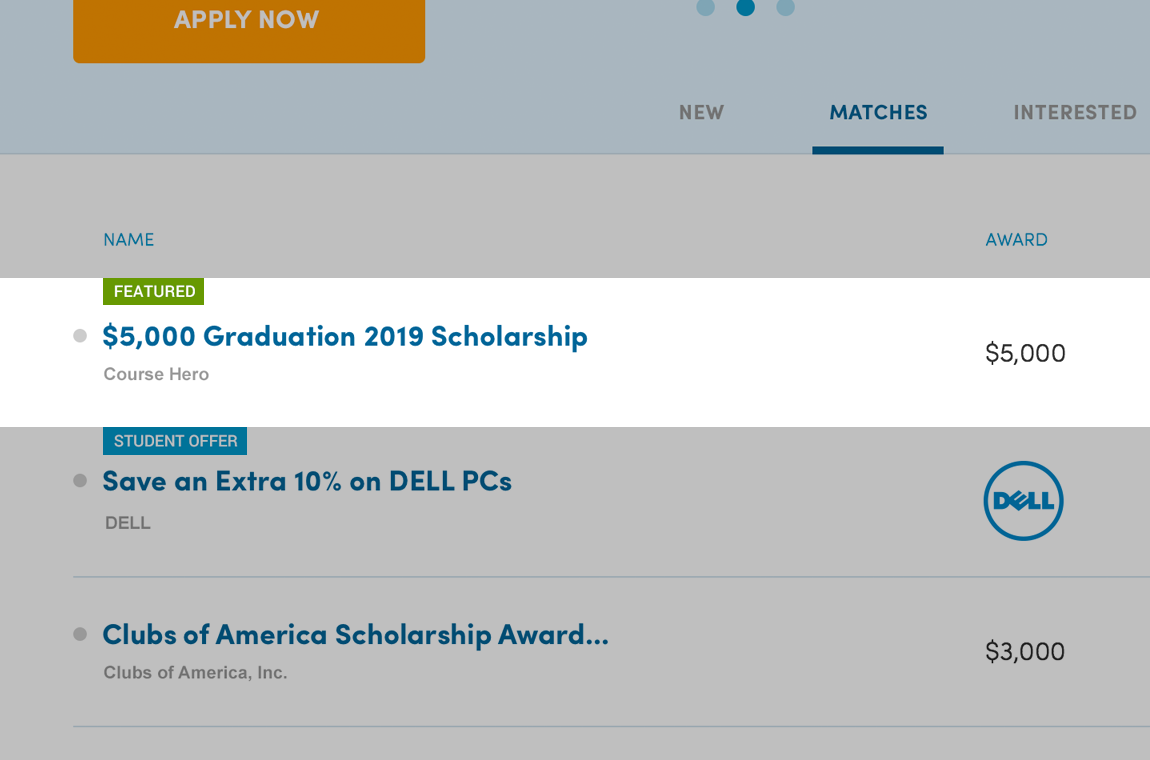 In emails: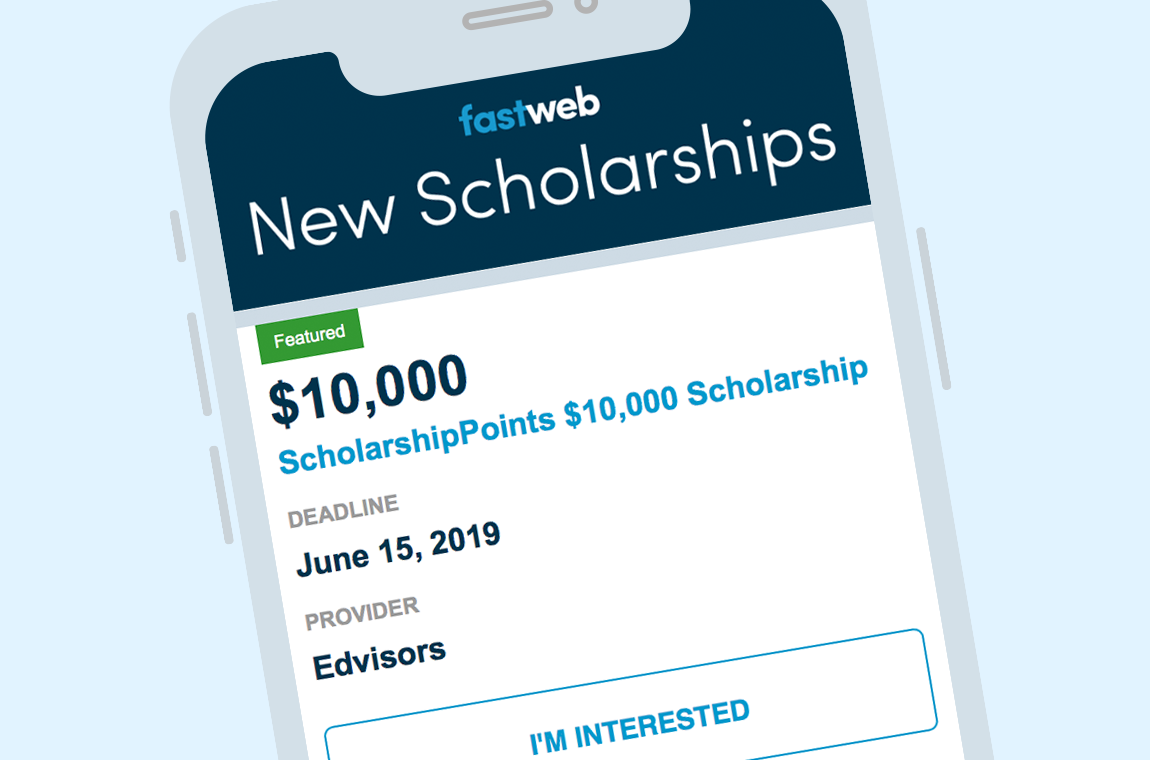 In site menus: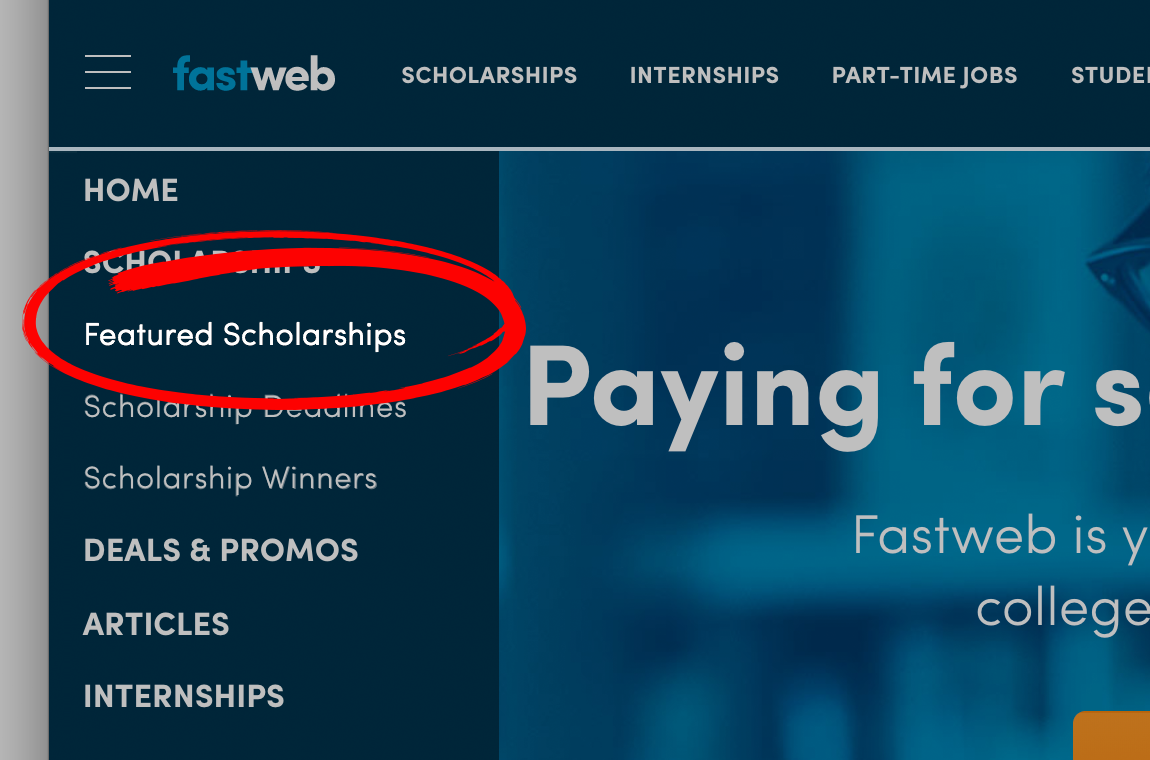 How to Maximize Your Chances of Winning
The best way to increase your chances of winning any scholarship is to apply often. Fastweb's
Featured Scholarship opportunities
are refreshed monthly so be sure to
visit the Featured Scholarships page
each month to apply for the highlighted opportunities.
Are Featured Scholarships Too Good to Be True?
Here's the deal: the easier the scholarship is, the more likely it is that more students will enter to win. So, since the majority of Featured Scholarships are generally quick and easy to enter, there's a lot more competition to win. But, that doesn't mean that students don't win. (You can even view previous scholarship winners on Fastweb's
Scholarship Winners page
. All of the scholarships on Fastweb, Featured or otherwise, are 100% legitimate. We know this because we have a team dedicated to researching and verifying scholarships within our database. Many of the Featured Scholarships come from scholarship providers that renew often. That means that, while it make look like a previous scholarship, they are refreshed constantly. As a result, high school and college students alike should check back monthly (at the very least) and take the time to apply for each opportunity.
More Questions?
You can learn more
about Fastweb
, get more information on
How Fastweb Works
or you can view more
frequently asked questions
. For additional questions regarding your Fastweb account, you can always
contact us
.