Meet Tasha Evola, an engineering manager at Altec, "a leading equipment and service provider for the electric utility, telecommunications, contractor, lights and signs, and tree care markets," as described on their website.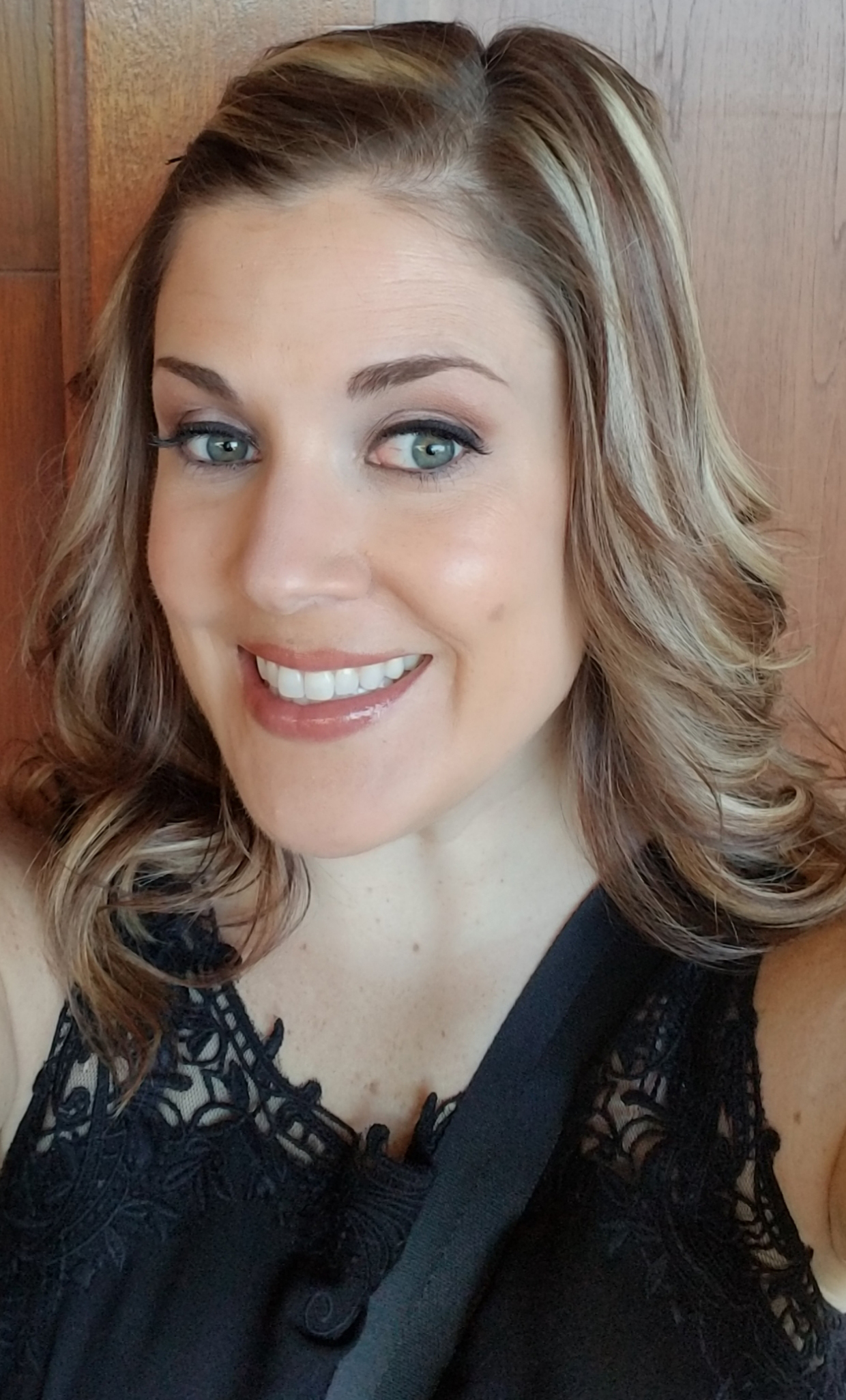 Learn how Tasha became a successful woman in a STEM-field and how you can get there, too.
Tasha recalls her STEM beginnings below:
"Growing up I excelled in my math and science classes so it was a natural progression for me to choose engineering as my area of focus when I went to college. I started in computer engineering but quickly realized that wasn't for me. I switched to general engineering for a couple years to determine what type of engineering I wanted to focus on, and ended up choosing Industrial and Manufacturing Systems Engineering.
Read Tasha's Q & A below to discover more about her studies, her field and her STEM-career tips.
1. What's your education background?
I attended Iowa State University (Go Cyclones!) where I majored in Industrial and Manufacturing Systems Engineering and minored in business.
2. Did you apply for and/or obtain any scholarships?
Yes, I applied for and obtained a number of different scholarships during my time in college. While the scholarships required some effort to find and apply for, the investment definitely paid off as I received a number of scholarships each year that helped pay for my tuition.
3. Did you have any internships? If so, what did you learn from them?
I interned as a manufacturing engineer at Altec (the company I work for full-time now) for eight months during my junior year of college. It was a great opportunity to apply some of the things I had learned in school to a real-world work environment. Taking the skills I learned in school and applying them in the workplace was a great way to explore what I liked (and possibly didn't like) about the company/type of work. While I found that the experience was a great fit for what I wanted to do, that's not always the case for everyone. The great thing about internships is that they aren't permanent so if you find out you didn't enjoy the experience while interning, it can prevent you from accepting a similar type job when you graduate. One of my biggest takeaways I learned from the experience was to embrace the mistakes I made and not to be afraid to ask questions. There were times during my internship where I had no clue what I was doing but because I had built relationships with my co-workers I wasn't afraid to ask for help. This still holds true today.
4. How would you describe your current job in layman's terms? What does a typical work day look like for you?
I manage a team of project managers and engineers that are responsible for leading the charge of the development, integration, and commercialization of brand new products and services at Altec. On a typical work day, I wear many hats because I work on a diverse team that is located across the country. There really isn't a day where I'm doing the exact same thing as the day before. However, my goal for everyday remains the same, which is to make sure that the company's standards and processes are followed and clearly defined throughout the entire duration of each project's development and execution. Whether I am coaching/mentoring teams on the best use of project management disciplines and approaches or working with stakeholders to define and prioritize project expectations, all of the tasks I work on are focused on the same goal.
5. What do you love most about your job?
I love seeing the results from all the hard work the teams put in. By focusing on continuous improvement, teamwork, and putting customers first, the teams continue to develop innovative products and services to meet and exceed our customer needs.
6. What advice do you have for students going into STEM fields?
Be open to all the possibilities that STEM has to offer. You'll likely go in thinking you want to go one direction but as you take classes and learn more about the opportunities you may end up wanting to go in a different direction. I went in thinking I wanted to be a computer engineer but ended up changing directions a semester in and I am very happy I did!
7. What specific advice do you have for females going into the field?
Be confident and believe in yourself. If you believe in yourself and what you are passionate about then others will too. Invest time in building relationships and developing a network. The relationships you develop will be key to navigating some of the challenges you may run into as a female in a STEM environment. Find a mentor that will support and guide you wherever you are in your career.
8. What qualities should students thinking about pursuing a STEM career have in order to be successful?
Work ethic, problem solving skills, communication skills, and an ability to think outside the box.
9. What's it like being a successful woman in a male-dominated field? Any advice?
It can be intimidating entering a male-dominated workplace but the best way to show that gender doesn't matter is to do your job and let the results do the talking. While there are often times where I'm in meetings where I am the only female, I can't say that I've experienced major challenges specifically related to being a woman. The team I lead actually has more women than men which is pretty unique in a STEM environment! I will say that I have found building relationships has been key contributor to my success. Trust is the foundation of every good relationship and once you've developed that trust with your peers it allows you to work and communicate more effectively. If you trust the people you work with you can be open and honest with your thoughts and actions and spend less time and energy "watching your back."
10. What do you think the solution is to get more females in STEM fields?
Start exposing them to STEM fields early. There are so many activities (toys, games, camps, etc.) available now that do a great job teaching the basics of STEM at a young age.
If you have a question for our featured woman in STEM, Tasha Evola, send an email to ask her your question today.
•
Applications Engineer, Altec
•
Senior Programmer Analyst, Performance Test Engineer, Penske
•
Senior Software Engineer, Wayfair