College seniors and final-year grad students will soon begin exploring their salary potential as graduation season draws near.
But how do you know what a good starting salary is? Or what may set you apart from other college graduates entering the workforce?
U.S. News & World Report
adds, "...experts predict a 'fierce' job market for the class of 2022..."
Before
soon-to-be college graduates
apply for their first job, it's important to identify work environment preferences. You'll need to understand what skills employers want, and the entry-level job titles your degree could translate into. This involves researching high-demand job locations and the differences in pay across the United States.
Jump to Monster's Salary Tool by Major
Top Paying Jobs by Major
Using their major and Monster's interactive
salary tool
, students can better plan and
prepare for the job market
. Below we'll dive into Monster's new career planning tool and provide tips you can begin using now.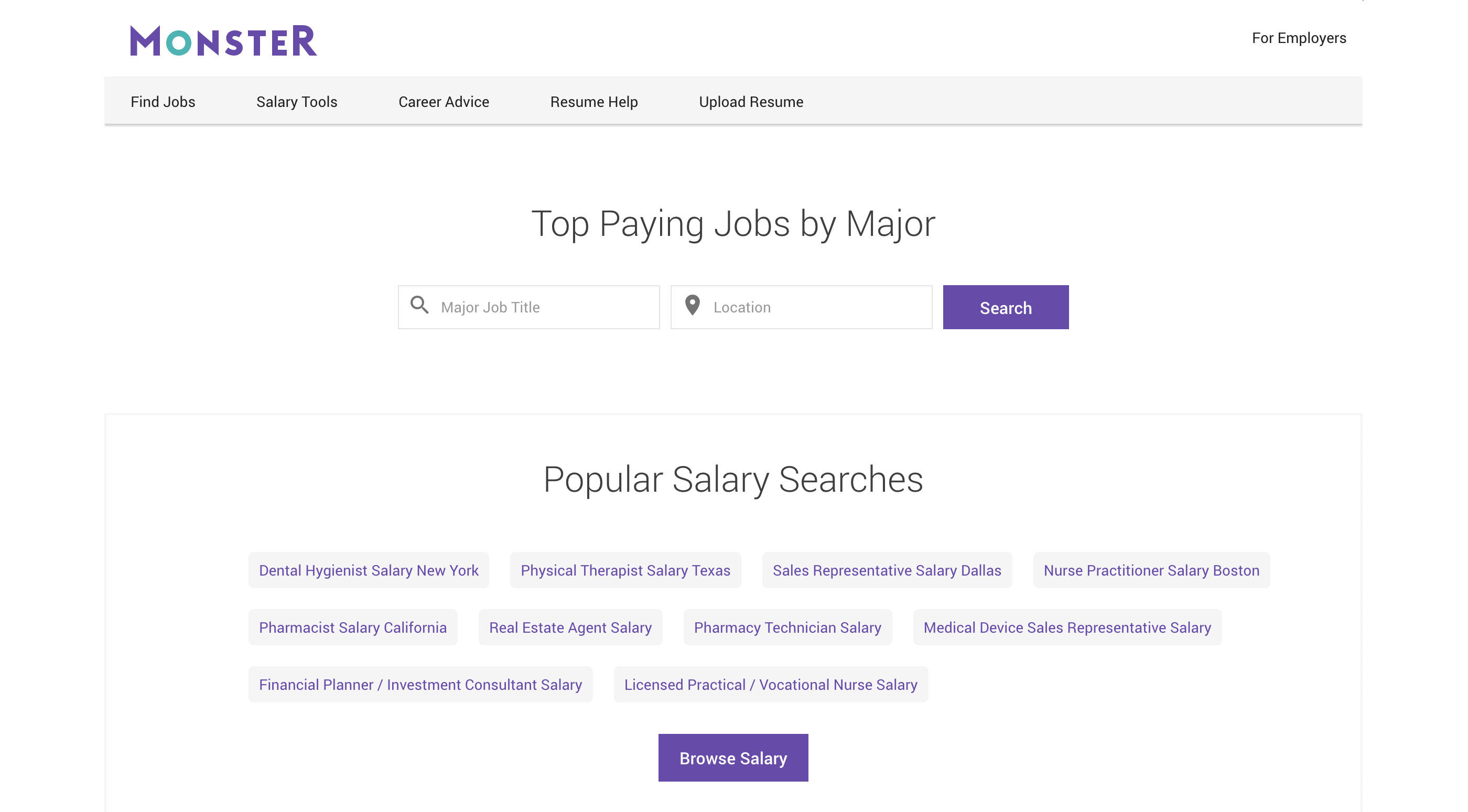 Use your college major to find entry-level salaries for job titles related to your degree. The location field is optional; you can choose to tailor your results by city and/or state for detailed results—
more on that below
. Even if you don't include a location, the results allow you to investigate High Demand Job Locations for the major if you'd like to dig deeper.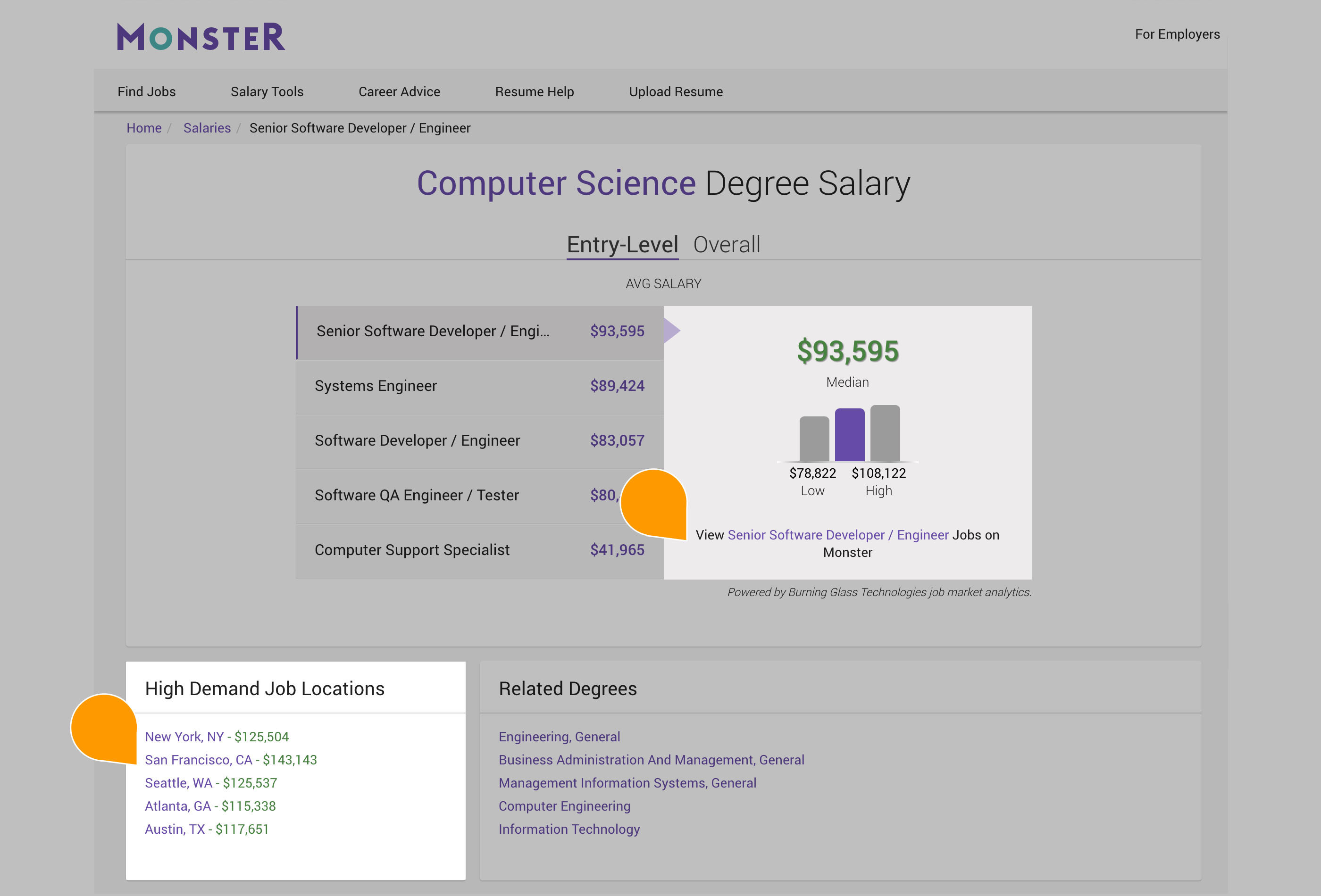 This tool provides a salary benchmark, so you'll know what you may be getting paid after you've graduated from college. A graph highlights the average salary for a particular degree and includes a salary range—from lowest to highest median pay by job title.
Select the View Job on Monster text under the salary graph to see jobs that are available right now on Monster.
Find High Demand Job Locations
Including a location at the start of your Monster
Top Paying Jobs by Major
search provides detailed information related to that region's job market. Get data that compares location salary to the national median salary. You can quickly see if the city you've included in your search has a median salary higher or lower than the national average.
Find Jobs by Major
If you're a senior in college or a grad student working on the final year of your
master's degree
, Monster's tool can help you find a job, too!
After you've added a major and location, pick a city from the High Demand Job Locations section. From this, a Monster jobs plugin will appear at the bottom of the page. This list features current job openings just for you.
Be the Best Job Candidate
Once you've plugged in your major, hone your research to the High Demand Jobs Locations portion of the page. As you select a city, you'll notice two modules, Boost Your Value and Advance Your Career, toward the bottom of the page.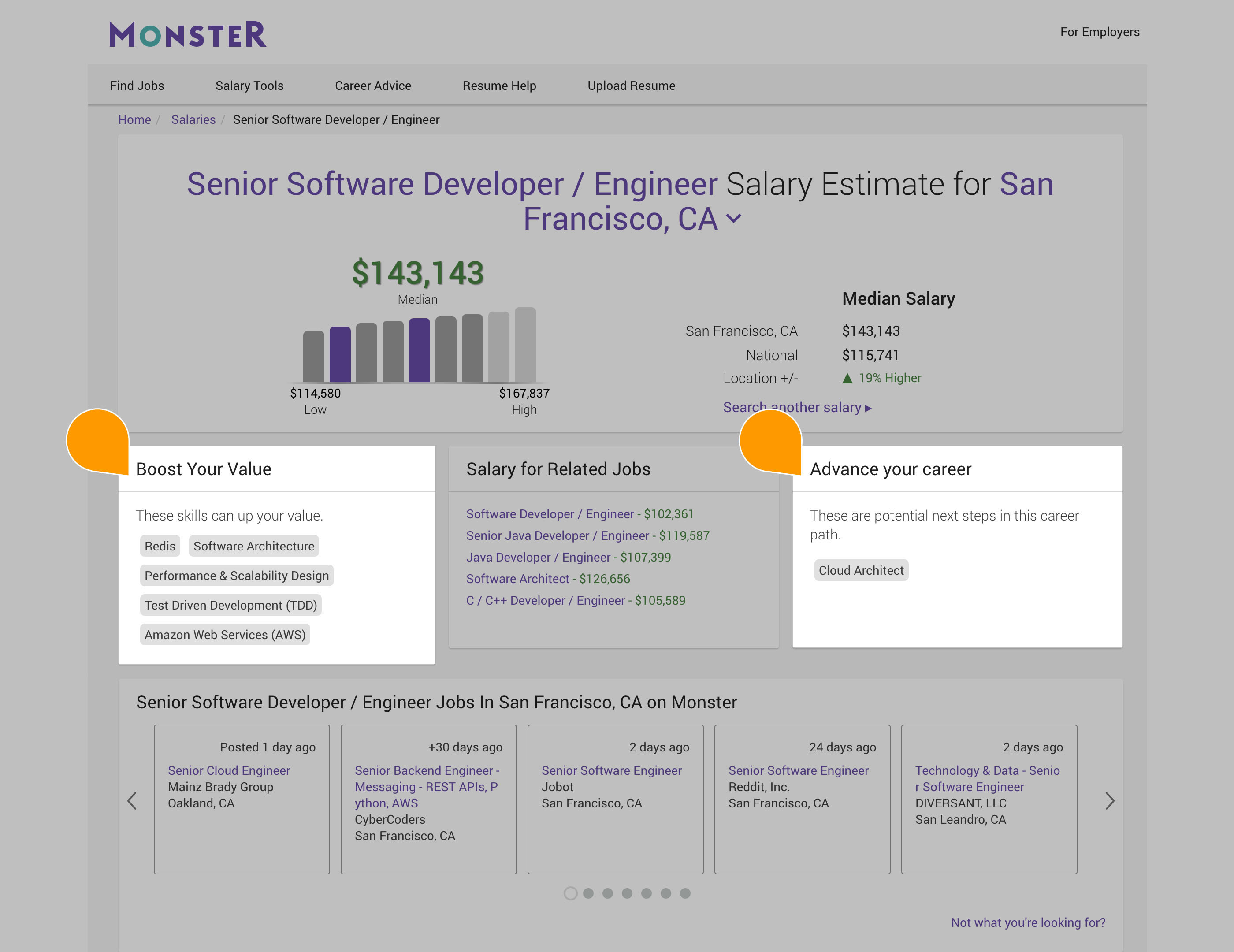 Boost Your Value
If graduating in the next few months, consider using this section to research the skillsets desired by location. Skills listed in the Boost Your Value module will vary from city to city. Investigate a few cities where you'd like to work to see how skill preferences change by region. To make yourself a more valuable job candidate, add these missing skills to your resume by taking an online certification course. Current college students should consider taking courses related to the skills listed in the value module. The earlier you apply these suggested skills in your college career, the better—you'll have more time to fit in courses that set you apart. Connect with your academic advisor to find coursework opportunities focused on these skills related to your major.
Advance Your Career
Career planning and learning will not stop after you've found a job. The Advance Your Career module will help you to locate continued learning opportunities and advancement suggestions to further your career.
Finding a Job and Career Planning for Students
Finding a job involves research, planning, and prep work. New college grads entering the workforce can
find career help on Monster
. There are several benefits to career planning as a student. Use your research to:
Consider other college majors related to the degree you're interested in. College is about discovering what you enjoy. You may find a new field of study with more career potential.
Ensure you pick a major that will translate to a high-demand career. It's important to find a job after college graduation, as you could have student loans to pay back.
Find the best job markets in the United States. Search for internships in these cities prior to your senior year of college or final year of grad school. Establishing connections and networks as an intern will enhance your odds of landing a job in a location that pays well. You'll save time on your job search by applying for jobs in the right cities.
Know what unique skills you need, before you graduate. Understanding the skill-sets employers are looking for helps you set yourself apart. You may consider getting an online certification, adding specific college courses to your student schedule or joining niche student clubs related to the career you'd like to pursue.
Negotiate your first salary with confidence. Get paid what you deserve, by understanding what the average pay is for graduates in your field. Expand your knowledge by comparing expected pay with the cost of living in high-demand cities.