Meet Jennifer Jasensky, an educational consultant currently running her own company, Jasensky Educational Consulting, as a math tutor, ACT/SAT prep tutor, and educational consultant for students, parents, and teachers.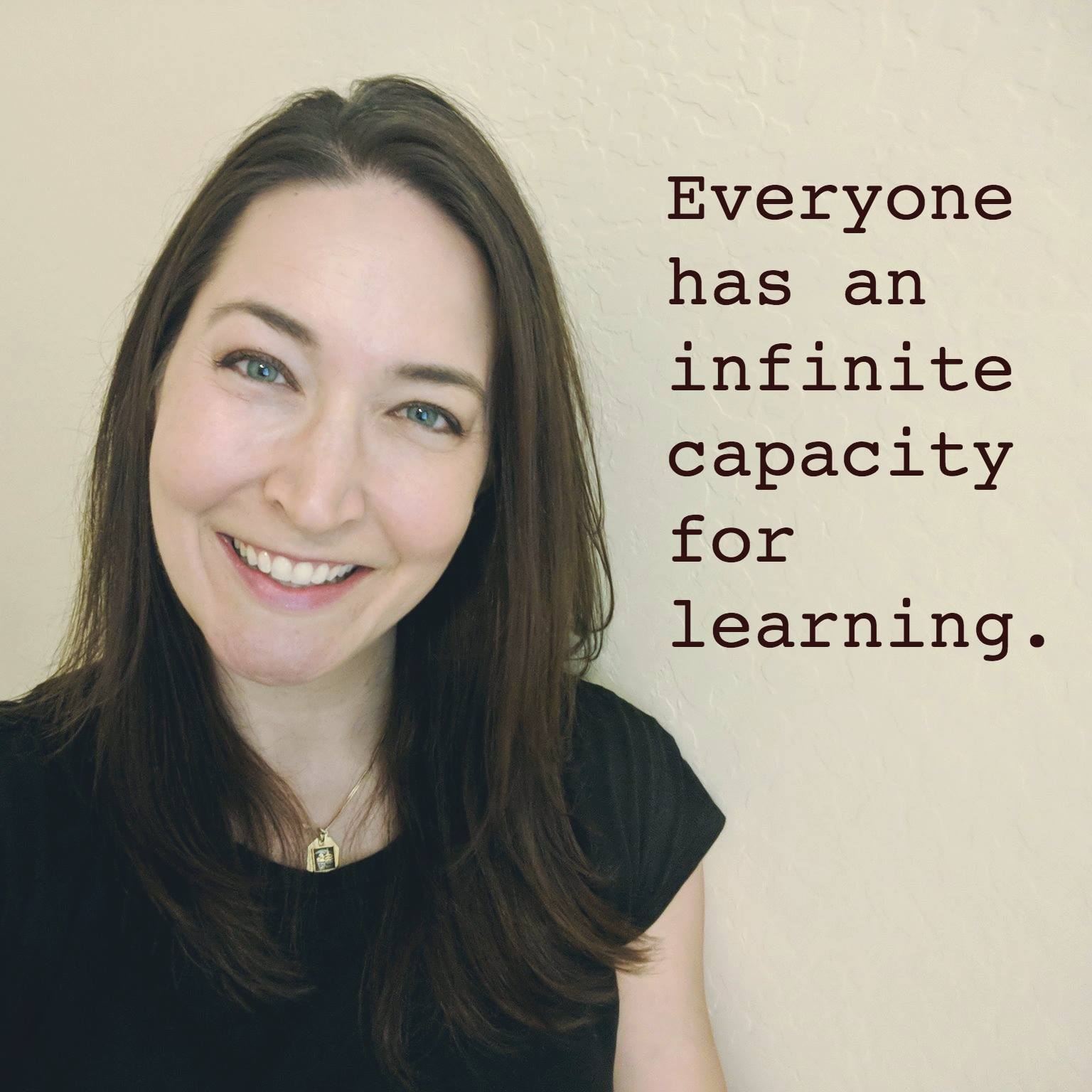 Jennifer expresses that she always wanted to be a teacher but, ironically, had never considered herself particularly talented in math. In her own words:

I definitely suffered from the gender gap issues in mathematics education; I thought the boys had natural talent and I did not. However, I wanted to teach high school and I ended up choosing math because math teachers were in demand. It was a smart career move. I ended up thriving on the challenge, and my math struggles were useful because they made me empathetic and gave me an edge in explaining math to students. I taught high school math for eight years at Glenbrook South High School in Glenview, IL, before my husband was transferred abroad to Singapore. There I learned a wealth of information about different international math education strategies, and I tutored students from all over the world and from different educational systems. My tutoring business flourished there for three years; I had a waiting list of clients. Then we moved to Dubai for one year, and now we have been in New Jersey for a year and a half.

My current passion is identifying the ways in which we can apply cognitive neuroscience to improve the teaching and learning process. Now I give workshops and individual consultation sessions on these topics, as well as tutor math and test prep.

Read on to learn more about Jennifer's successful career as a woman in a STEM field:
1. What's your education background?
I earned my B.S. in Mathematics with Honors in 2003 from Northern Illinois University, and won the Exemplary Student Teacher Award in the College of Liberal Arts and Sciences and the Marguerite Montague Wheeler Teaching Award. I earned my M.A. in Special Education in 2009 with a focus on emotional and behavioral disorders and did distinguishing work in the area of assessment. Since my degrees, I have been reading extensively on the topics of teaching, learning, and the impact of cognitive neuroscience on the field of education.
2. Did you apply for and/or obtain any scholarships?
I earned a full tuition scholarship from Northern Illinois University for academic excellence in high school as well as the Robert C. Byrd Honors scholarship.
3. Did you have any internships? If so, what did you learn from them?
My internship was the student teaching process. I had a male cooperating teacher, but a female supervisor and many female math teachers to observe and work with as well. I learned a mix of techniques for classroom management, for breaking down complex mathematics into parts students could understand and then build on, and how to make mathematics engaging to students who were not always terribly interested in the subject.
4. How would you describe your current job in layman's terms? What does a typical work day look like for you?
My current job is a truly invigorating mix of activities. As an educational consultant, I take the most solid research in cognitive neuroscience and help students, parents, and teachers use it to improve their outcomes related to education. For students, this means understanding how their brains work so they can maximize the impact of what they do inside and outside the classroom. For parents, this means tweaking what they do at home and encouraging good habits that are research-backed and effective so their sons and daughters can be set up to reach their potential. For teachers, this is about structuring classroom time and homework activities so that students more easily learn and retain the content they are teaching. When I was teaching, this was information I really needed but had little time to do the reading and research required; I love that I can now help other teachers acquire this valuable information. Besides my consulting work, I tutor and read new research. My typical day includes research, conducting workshops for parents and teachers, doing tutoring sessions for home-schooled students locally, and doing tutoring sessions for students in other time zones (via the internet and awesome tutoring software). My afternoon hours are spent tutoring locally. In the evenings I generally have a few more students from other time zones, then I end the day reading more brain research for fun, if you can believe it! It is all very interesting to me. I have a parallel career in dance performance so I mix up my schedule with a lot of fun through that, along with spending time with my family.
5. What do you love most about your job?
I love having a direct impact on improving the lives of students through my tutoring. When students understand a math topic, they feel confident and this feeling spills over into other areas of their lives. I also love how empowered students become when they understand the inner workings of their minds; there is nothing like having a concrete path laid out when it comes to one of the most stressful and impactful things in a teen's life. I love having a direct impact on improving the lives of students through my tutoring. When students understand a math topic, they feel confident and this feeling spills over into other areas of their lives. I also love how empowered students become when they understand the inner workings of their minds; there is nothing like having a concrete path laid out when it comes to one of the most stressful and impactful things in a teen's life.
6. What advice do you have for students going into STEM fields?
Go for it! I have never regretted the hard work I put into mastering a subject that was difficult for me. It gave me a huge amount of self-confidence, and my knowledge of math has been in demand ever since. I do not have to worry about my employability with so many options in math-related fields open to me with my degree in mathematics.
7. What specific advice do you have for females going into the field?
Females going into STEM fields need to have a growth mindset. We are truly limited only by our beliefs. The work we put into learning something will re-wire our brains, but it takes time and hard work. No topic is beyond you as a female; in fact, our ability to communicate more naturally makes us indispensable in the STEM fields because the stories abound about men who know what they are doing but cannot communicate well with others. Nearly all work in the modern world is done on teams, so females should see ourselves as the assets we are in the STEM fields.
8. What qualities should students thinking about pursuing a STEM career have in order to be successful?
Students pursuing a STEM career need to be tenacious. Learning anything complex will take work, but that hard work will build a stronger, more resilient brain that will be an infinite resource later on in life. If I had to do it over again, I wouldn't change a thing.
9. What's it like being a successful woman in a male-dominated field? Any advice?
As a woman in a field typically dominated by males (though in education we have lots of females leading the way) it can be easy to get discouraged. There are implicit messages built into our culture that make us less confident in STEM fields, and men often dominate the most difficult math courses at high schools and are seen as more mathematically talented. However, having my degree in math and my continued education in neuroscience gives me the confidence to push back on those messages. This is something that has to be regularly pushed back in my mind or those implicit messages take hold.
10. What do you think the solution is to get more females in STEM fields?
I think we need a greater cultural shift in the United States towards seeing math as a part of life and a necessity to learn. It is still common to hear people say, "Oh, I'm just not a math person." You would never hear someone say that about the ability to read, and mathematical literacy is just as important as English literacy. We need to be sure every person has a growth mindset—if you work hard to learn something, you WILL be able to understand it. I am glad we have so many women leading the way now in STEM careers; I think this fact combined with a cultural shift regarding growth mindset will support many more females entering the STEM fields.
11. How do you work with students to promote STEM careers?
I make sure students know that for most of high school, I really hadn't ever thought I would choose a STEM career. I want them to keep their minds open about it until they've had a chance to build confidence in mathematics. I also let students know about the very wide variety of careers you can have with a math major, and the cool careers you can have in STEM fields with just two years at a community college program as well. STEM is fully accessible now and more exciting than ever before.
12. Do you approach it differently with female students who may not consider STEM careers otherwise?
With female students, I address the gender gap and confidence issues head on and coach them to develop a growth mindset. I encourage them to consider calculus when the time comes, even if they are afraid they can't do it. Tutoring is such a benefit to female students because they have that one-on-one time to ask questions without fearing what others in class might think.
13. What tips would you give to students interested in pursuing a STEM-related career, particularly mathematics?
Students who want to pursue a career in mathematics should know that many different doors will be open to them with this degree; a quick Internet search reveals a wide variety of career options. Job security is also a fantastic benefit of this degree choice, but more than that, this degree brings the confidence to pursue other challenges in life because it requires resiliency and tenacity. To prepare for a STEM-related career, students should take as many math courses as they can, and really focus on acquiring depth in understanding, not just memorizing and forgetting. It's terrible, but I never truly understood the depth and beauty of algebra until I started teaching it. It was always there, but often students are just stressed and trying to survive the high school experience with grades intact. My advice is to dig deeper, try to solve every word problem, and ask your teacher 'why' as often as you can. Math is a beautiful world when you delve beneath the surface.
If you have a question for our featured woman in STEM, Jennifer Jasensky, send an email to ask her your question today.
•
Educational Consultant (Remote)
•
Hospital Education Consultant - Boston, MA
•
Medical Education Consultant - Boston, MA