America's Top 10 Community Colleges
It really doesn't make sense that community colleges are often ignored in rankings, considering nearly half of America's undergraduate students attend community colleges.
Elizabeth Hoyt
September 25, 2013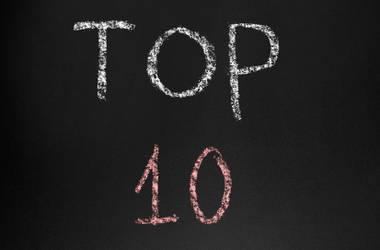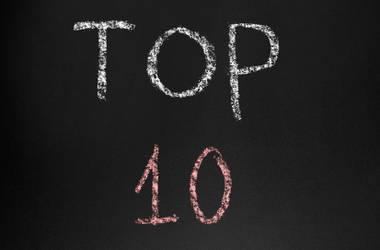 Community colleges are often forgotten in rankings. But, why? It really doesn't make sense, considering nearly half of America's undergraduate students attend community colleges.
They're important, not only to students, but to the economy as well – training and providing education to prepare students for either a four-year school or a bright career path.
Bankrate ranked America's top two-year community colleges and technical centers in order to discover where students can obtain the best affordable education solutions.
Data from the National Center for Education Statistics was analyzed to determine which schools were the best based on the following six aspects: graduation rate, student retention rate, student-faculty ratio, in-state tuition and fees, the percentage of full and first-time undergrads receiving financial aid assistance and the total average amount of grant aid received from federal, state and private sources.
Note: private institutions, schools that didn't report the six criteria to the National Center for Education Statistics and schools with less than 100 students were not considered in the rankings.
Here are America's top ten community colleges, according to Bankrate's survey findings:
Colby Community College boasts a 10:1 student to faculty ratio, has considerably low in-state tuition and 97 percent of the school's full-time, first-time students receive some sort of grant and/or scholarship aid. No wonder it made the cut!
In addition to a 9:1 student to faculty ratio, Mayland Community College also has a low tuition prices and a high student retention rate.
It also made the cut for teaching across the spectrum, spanning soft skills, technical and academic education.
An average student at Charlotte Technical Center receives nearly $1,000 more in scholarships and grant aid than the cost of the school's tuition.
Additionally, the school holds a 7:1 student faculty ratio and incorporates real-world work experience within its learning programs.
7. North Central Kansas Technical College

The national norm for students graduating from two-year institutions within three years is 20 percent. However, at North Central Kansas Technical College, 81 percent of students achieve their credentials within the same time frame!
The school, which boasts a 10:1 student to faculty ratio, also works with local four-year institutions to provide easy transferable credits for students looking to attend a four-year school.
6. Linn State Technical College

Located in Linn, MO, the school focuses on practical experience to teach their students. The school has gone to significant lengths to form connections with area business leaders and, as a result, boasts a 95 percent job placement rate.
Students also receive job readiness and classroom attendance rates for each class in addition to academic marks, which helps them prepare for real world experience.
5. White Mountains Community College

This New Hampshire community college has had a frozen tuition rate since 2006 – not an easy feat in an economy where college costs have skyrocketed.
An average of nine out of ten first-time, full-time undergraduates receive financial aid and the school has a wide range of programs for the students to choose from.
The school's unique programs includes research partnerships with other schools and even hosts programs allowing students to begin studying in high school, with transferrable college credits.
4. Flint Hills Technical College

Located in Emporia, Kansas, this school focuses on hands-on education by partnering with local business and industry leaders.
As a result of this emphasis, nearly 70 percent of students' learning time is spent within labs or in practical training.
The school is known for valuing cutting-edge technology and even has a building partially powered by solar and wind-power.
The school also boasts a 94 percent of students that find jobs or continue their education upon exit.
This school located in Jesup, Georgia, landed number three because of its 12:1 student to faculty ratio, unbelievably low tuition rate of $2,100 per year, not to mention that 97 percent of their first-time, full-time students receive financial aid, which makes tuition even more affordable.
The college offers many different degrees, programs and certificates spanning fields of all types, plus tutoring, personal counseling, academic advising and job placement services for its students.
As a technical college, Erwin offers more than 20 training programs. Their strongest, however, is practical nursing.
92 percent of students from the Tampa, Florida school's practical nursing program pass their licensure exam.
Additionally, the school boasts a job placement rate of more than 80 percent across all programs. That makes sense, since 85 percent of the school's students make it through to graduation.
1. East San Gabriel Regional Occupational Program

With 100 percent of this school's first-time, full-time students receiving financial aid, how could they not make it to the number one spot on the list? On average, students receive grants amounting to around $3,500!
Additionally the school's graduation rate – 87 percent – is more than four times the national average, with a job placement program rate that falls somewhere between 80 and 90 percent.
The school's programs are designed to run like small business and internships or practical experience is required for all of the school's students.
As if that's not impressive enough, the school's small-business management program assists graduating students in getting their business together, even paying for their business license.
If you'd like to go into small business, this number one school is the place to attend.


Did this change or impact your opinion of community colleges? Why or why not?
Need money to pay for college?
Every semester, Fastweb helps thousands of students pay for school by matching them to scholarships, grants and awards for which they actually qualify. Sign up today to get started. You'll find scholarships like the Course Hero's $5,000 Scholarship, and easy to enter scholarships like Niche $2,000 No Essay Scholarship.
---