Scholarships >> Browse Articles >> Scholarship Themes
Scholarships for Unusual Talent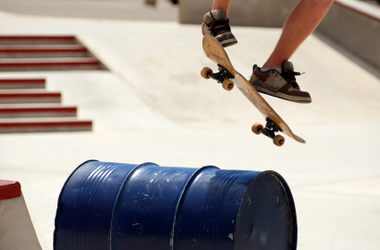 There's a scholarship for everything and everyone.
By Bridget Kulla
March 05, 2009
Shaquille O'Neal earned a basketball scholarship to Louisiana State University. The 2005 Nobel Prize Winner in physics, John L. Hall, won a science scholarship to Carnegie Mellon University. But you don't have to be a basketball star or science wiz to win money for college. Scholarships designed for students with unique talents can help fund your degree.

Rodeo
Whether you're a barrel racer or a bareback rider, your rodeo skills could rope you a scholarship. Institutional awards, like Colorado State University's rodeo scholarships, are usually reserved for students on the school's rodeo team. Private awards, like the San Angelo Rodeo Scholarship, give students more flexibility in their college choice, but often have other requirements, like county of residence. Internationally-known scientist and cancer researcher, Dr. Raymond DuBois, won a rodeo scholarship to Texas A&M University, which helped start his successful career in medical research. He has called it one of the most important awards he has ever received.

Puppetry
Pinocchio may not be your style, but if you have an interest in puppetry, it could help you pay for college. The Connecticut Guild of Puppetry offers the Margo Rose Scholarship for students involved in puppetry who wish to attend the National Puppetry Conference. Unima-USA, the American chapter of the theatre organization Union Internationale de la Marionette, offers scholarships for students with experience in puppetry to study at the Institut Internationale de la Marionnette in Charleville-Mezieres, France. Since puppetry degree programs are rare, most scholarships in this field are for private programs or for puppetry studies within a theatre arts department.

Chess
Chess stars could turn their winning moves into money for college. Several colleges, including Texas Tech University, the University of Maryland, Baltimore County (UMBC) and the University of Texas at Dallas, offer promising chess players up to four-year, full-tuition scholarships. The United States Chess Federation provides information on chess tournaments and available chess scholarships, both college and privately-sponsored. Casual chess players, be warned, these scholarship programs are often very competitive. "The scene is much more competitive than when I played," says Doug Kasper, who was invited to apply for a UMBC chess scholarship in 1997, "The landscape has changed dramatically."

Knitting
If you are nimble with knitting needles, consider applying for a knitting scholarship. The American Sheep Industry Association sponsors four scholarships for applicants who submit a sample of an article of clothing they created completely with wool. To be eligible for the Bernard Steur Scholarship at Philadelphia University, you must be a textile engineering student with an interest in knitting.

Rugby
Rugby may not be an official sport at most U.S. universities, but it can still help pay your college costs. Rugby scholarships are offered at New Mexico University, Texas A&M University, Saint Bonaventure University and many other colleges. Playing rugby can also
send you abroad. The Center for International Studies offers a
rugby study abroad program
for students to study for one or two semesters in Wellington, New Zealand and play in a local rugby club. A $500 scholarship is available to make this program more affordable. Check with
USA

Rugby
for more rugby scholarships.
Your Own Research
Could your unique talent or unusual hobby help you land a scholarship? Maybe. Try looking for organizations that coordinate or support the activity on a regional, national or international level. You might be surprised what a simple
Google
search will produce. Also take a look at FinAid's list of
unusual scholarships
.
RELATED
ARTICLES
Need money to pay for college?
Every semester, Fastweb helps thousands of students pay for school by matching them to scholarships, grants and awards for which they actually qualify. Sign up today to get started. You'll find scholarships like the $2,000 "No Essay" Scholarship from Niche, a scholarship open to all U.S. students and those planning on enrolling within 12 months.