Pitt Community College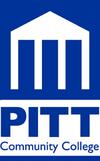 Winterville, NC
University Website:
www.pittcc.edu/
Apply Online:
www1.cfnc.org/Applications/NC_Community_College/apply.html?application_id=1517
Pitt Community College, commonly known as PCC, is a two-year accredited institution of higher education and technical training school, and is located in Winterville, North Carolina in Pitt County. The school is part of the North Carolina Community College System, a state-supported body of 58 institutions throughout North Carolina. The school has an enrollment of over 6,500 students and is accredited by the Southern Association of Colleges and Schools to award Associate's Degrees.
Pitt Community College celebrated its 50th anniversary in 2011.
* Description and images provided by Wikipedia under CC-BY-SA 3.0 license .
Pitt Community College College Scholarships
Bullet

name
award
deadline

Link

•

College Foundation of North Carolina

Up to $7,640
Varies
See Details

College Foundation of North Carolina

award

Up to $7,640

deadline

Varies
See Details

•

American Society of Heating, Refrigerating and AC Engineers (ASHRAE)

$5,000
December 01, 2023
See Details

American Society of Heating, Refrigerating and AC Engineers (ASHRAE)

award

$5,000

deadline

December 01, 2023
See Details

•

American Society of Heating, Refrigerating and AC Engineers (ASHRAE)

$5,000
December 01, 2023
See Details

American Society of Heating, Refrigerating and AC Engineers (ASHRAE)

award

$5,000

deadline

December 01, 2023
See Details

•

College Foundation of North Carolina

Up to $3,768
Varies
See Details

College Foundation of North Carolina

award

Up to $3,768

deadline

Varies
See Details

•

Patriot Foundation

$1,500
Varies
See Details

Patriot Foundation

award

$1,500

deadline

Varies
See Details

•

College Foundation of North Carolina

Up to $2,000
Varies
See Details

College Foundation of North Carolina

award

Up to $2,000

deadline

Varies
See Details

•

Intel Foundation

Varies
Varies
See Details

Intel Foundation

award

Varies

deadline

Varies
See Details

•

State of North Carolina - Department of Military and Veterans Affairs

Varies
February 14, 2024
See Details

State of North Carolina - Department of Military and Veterans Affairs

award

Varies

deadline

February 14, 2024
See Details

•

Arkansas Department of Higher Education

Varies
July 01, 2024
See Details

Arkansas Department of Higher Education

award

Varies

deadline

July 01, 2024
See Details

•

University of Florida College of Law

Varies
Varies
See Details

University of Florida College of Law

award

Varies

deadline

Varies
See Details