Barton College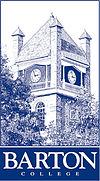 Wilson, NC
University Website:
https://www.barton.edu/
Apply Online:
connect.barton.edu/ICS/Admissions/
Barton College is a private liberal arts college located in Wilson, North Carolina. Barton College is accredited by the Southern Association of Colleges and Schools, the NC Association of Colleges and Universities; the NC Department of Public Instruction; the NC Board of Nursing; and the Committee of Allied Health Education and Accreditation of the American Medical Association.
There are currently 1,189 students on campus, with an average 11:1 student-faculty ratio. In August 2006 Barton College was named a "Best Southeastern College" for 2006 by Princeton Review.
* Description and images provided by Wikipedia under CC-BY-SA 3.0 license .
Barton College College Scholarships