Northwood University Michigan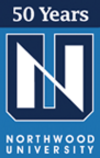 Midland, MI
University Website:
www.northwood.edu
Apply Online:
apply.northwood.edu/Pages/Welcome.aspx
Northwood University (NU) is a private university in the United States located in Midland, Michigan (opened in 1961). A location in West Palm Beach, Florida (opened in 1984) was sold in July 2015 as part of a restructuring. In 2014, Northwood University suspended its residential operations at the Texas location (opened in 1968), while continuing to expand its adult degree program and graduate programs there. Also, the university has four international joint programs, including one with Hotel Institute Montreux in Montreux, Switzerland, which began in 2001. More than 33,000 people have graduated from the institution.
* Description and images provided by Wikipedia under CC-BY-SA 3.0 license .
Northwood University College Scholarships
Bullet

name
award
deadline

Link

•

Northwood University

$15,000
Varies
See Details

Northwood University

award

$15,000

deadline

Varies
See Details

•

Northwood University

$13,000
Varies
See Details

Northwood University

award

$13,000

deadline

Varies
See Details

•

Northwood University

$11,000
Varies
See Details

Northwood University

award

$11,000

deadline

Varies
See Details

•

Northwood University

$9,000
Varies
See Details

Northwood University

award

$9,000

deadline

Varies
See Details

•

Northwood University

$7,000
Varies
See Details

Northwood University

award

$7,000

deadline

Varies
See Details

•

Northwood University

Up to $10,000
Varies
See Details

Northwood University

award

Up to $10,000

deadline

Varies
See Details

•

Kentucky Higher Education Assistance Authority (KHEAA)

Up to $3,000
Varies
See Details

Kentucky Higher Education Assistance Authority (KHEAA)

award

Up to $3,000

deadline

Varies
See Details

•

Kentucky Higher Education Assistance Authority (KHEAA)

Up to $1,900
Varies
See Details

Kentucky Higher Education Assistance Authority (KHEAA)

award

Up to $1,900

deadline

Varies
See Details

•

Northwood University

$1,500
Varies
See Details

Northwood University

award

$1,500

deadline

Varies
See Details

•

Northwood University

Up to $5,000
Varies
See Details

Northwood University

award

Up to $5,000

deadline

Varies
See Details