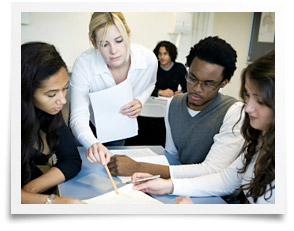 An excellent SAT score can be the golden ticket to a prestigious school or hefty scholarship. But is shelling out several hundred dollars for coaching classes the ticket to a higher score? While reports show studying via test-prep services often result in higher scores, there are other ways to help boost your numbers: books, computer software, school classes or private tutoring can also do the trick. Just practice, practice, practice to ensure you're as prepared as you can be!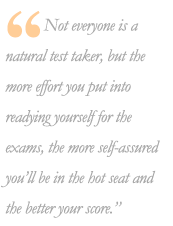 Get yourself ready.

Recover from that bad exam.

Take it to the next level.

Entrance exam scores are one of the top factors in evaluating students for both admissions and scholarships. But they're not everything. We've got all you need to be ready for your next big step: from tips to choosing the best school for you, to admission advice, to major selection, to campus life. We're your one-stop shop for all things college! Read more
There's no denying a college education can gauge your wallet. But don't let the hefty price tag deter you from getting a degree! There are plenty of ways to put a dent in the bill and we're here to help. Scholarship matching is what we do! Fill out your profile and see if we can help you land free money toward college costs. Read more