We'd like to introduce you to an extraordinarily accomplished woman in STEM, Dr. Kristin Saboe. Dr. Saboe works as an Industrial-Organizational Psychologist at
The Boeing Company
(her official title is Global Senior Manager, Organizational Research and Employee Listening). In addition, Dr. Saboe is a military veteran who was on active duty for six years and now serves as an Army reservist.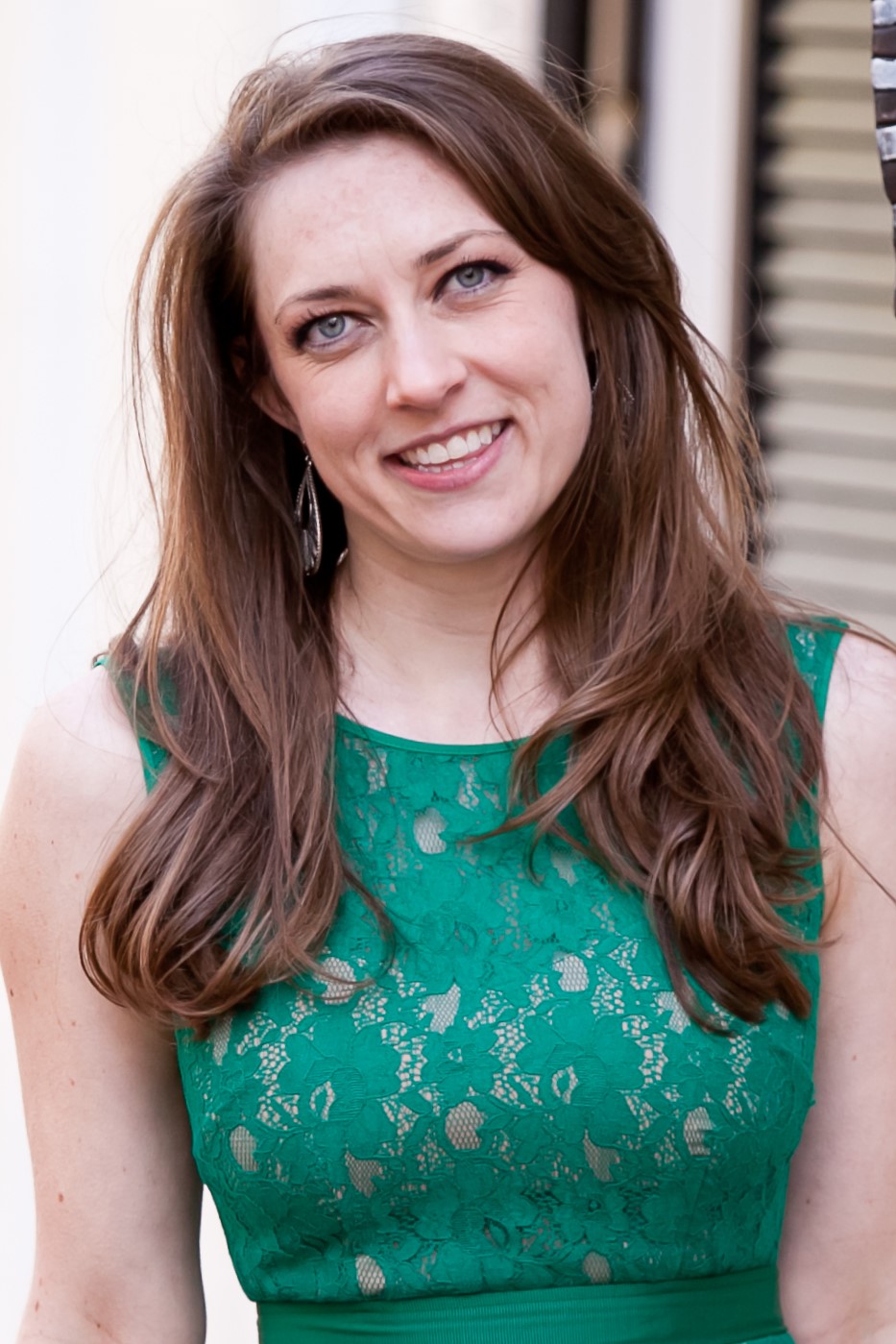 Dr. Saboe is highly respected in her fields and her extensive honors and awards prove it. Some of her military honors and awards include:
Meritorious Service Medal
,
Army Commendation Medal
,
Army Achievement Medal
(2),
Army Staff Identification Badge
,
National Defense Service Medal
,
Afghanistan Campaign Medal
,
Global War on Terrorism Service Medal
,
Military Outstanding Volunteer Service Medal
,
North Atlantic Treaty Organization (NATO) Medal
and the
Army Service Ribbon
.
As if that's not enough (and it DEFINITELY is), she also has numerous awards outside of the military, including being a
Society for Military Psychology
2019 Early Career Psychologist awardee,
Society for Industrial-Organizational Psychology
2019 Presidential Award for Scientist-Practitioner Excellence and was selected as a
President George W. Bush Institute
2019
Stand-To Veterans Leadership Program
scholar (43 selected out of many hundreds of national leaders). Read on to learn more about Dr. Saboe and her experiences in both the military and within STEM fields.
1. When did you develop an interest in pursuing a STEM career?
From a very early age I wanted to be a physician, a neonatologist or neurosurgeon to be specific. I grew up with a father that was a physician in the Air Force and a mom who taught children with special capabilities and needs. I never viewed my future options as gendered nor limited. In retrospect I realize just how fortunate I am to have grown up feeling fully empowered to pursue my dreams from an early age. I always had a natural propensity for science and math so pursuing STEM was a natural fit.
2. What's your educational background (major, college, degrees)?
In college, I double-majored in Philosophy and Psychology at a small, liberal arts school north of Dallas, Texas – Austin College. Austin College presented me with a fantastic opportunity to receive a high-quality education surrounded by a campus culture that prioritized developing service before self, leadership, and a global perspective. I then went on to get a Master's and Doctorate in Industrial-Organizational Psychology at the University of South Florida. My research and expertise focuses on leadership, motivation/performance, well-being, and policy. After I finished my PhD, I joined the Army as a Research Psychologist.
3. What's your military background?
I served on Active Duty for 6 years and continue to serve now as an Army Reservist. I direct commissioned as a Research Psychologist into the Army. Direct commissioning is typically reserved for individuals that enter the military with higher levels of specialized education and/or experience, such as medical doctors or researchers. Direct commissioning meant that instead of joining the Army as the lowest, starting rank of a military officer, as most do, I joined as a Captain. Typically, it takes people about 4 years to obtain the rank of Captain after they enter the Army as an officer. I then served 6 years on Active Duty and now am a Major in the Army Reserves. After attending basic training for officers, my first assignment in the Army was at Walter Reed Army Institute of Research (WRAIR), the Army's premier research institute for psychological and mental health research, in the Washington, D.C. area. It is an extension of Ft. Detrick which is known as the hub of advanced biomedical and psychological research. Six months into my first assignment, I was pulled into my boss's office and informed I was hand-selected to join a six-person advisory team of mental health professionals and researchers to deploy to Afghanistan to conduct research on behalf of the Chief of Staff of the Army on the mental health and small-team leadership practices of deployed Soldiers. After completing my first assignment and deploying, I was assigned to the Pentagon. There, I was the branch chief (senior manager in civilian-speak) for science and research integration for performance optimization (e.g. resilience) and risk-taking behaviors, such as suicide and substance abuse. In this role, I ensured all of our strategies, programs, policies, communication, and training programs were founded and executed in line with evidence and research; if we didn't have the research or evidence, I funded it or created it. It was a highly visible, impactful, and demanding role that brought me great purpose and pride in terms of our mission and what we were able to impact at a national level.
4. Can you share a little more about why you chose to enter the military?
As I finished my PhD and was interviewing for more traditional pathways - such as a tenure-track professor or consultant - I realized that I could do all of those things later in life; I couldn't serve later. There are age limits on how old you can be when you join the military. So, I turned down both job offers at a university and with a consulting company and set my sights on joining the Army as a Research Psychologist. The decision to join was equally driven by a passion for public service and also a desire to enter into the niche world of research and public policy to have national and international level impact. Joining the Army allowed me to serve my country, gain invaluable leadership and life experience, and hone my skill set at the highest of levels with regards to research, policy, and strategy.
5. Did you apply for and/or obtain any scholarships?
Absolutely! I applied and was awarded academic scholarships at several universities I considered attending for both undergraduate and graduate degrees. It takes work to apply for scholarships and fellowships, but it is worth it to offset the financial burden of education and take advantage of the unique opportunities scholarships can provide.
6. Were you able to utilize any veteran education assistance program(s) to help pay for additional education?
I did not use veteran's education assistance programs because I joined the Army with my PhD and Master's already completed. There are several programs available (LTHET, Tuition Assistance, etc.) that do pay for education and degrees. I still have the opportunity to use my G.I. Bill tuition and stipend for future education, if I choose to go back to school. The military is a learning culture - you literally cannot promote to the next higher rank without attending school of some sort. In my 6-years on Active Duty in the Army, I spent about 10% of that time in leadership development and educational setting preparing for the next levels of leadership. I definitely recommend considering the military as a viable way to gain invaluable technical and leadership experience while also using your time in uniform to help pay for your education.
7. Did you have any internships? If so, what did you learn from them?
I've done several internships and fellowships. Each of these opportunities gave me a window into jobs, roles, and contexts that I was curious to explore but was not ready to pursue as formal employment. Internships are a safe way to explore jobs and future careers. If you are lucky, they may also turn into a long-term job in the future. One of my summer internships – notably funded through a scholarship paying for my living costs – took me to D.C. This 12-week experience in D.C. helped me to realize that I had a passion for policy and also identify the first time I was in a physical location that "fit" me. The latter was powerful because as a military brat (my dad was in the Air Force), I never really knew how to answer someone when they asked, "Where are you from?" because I have lived many places. Rarely has the place I resided also felt like home. Ironically, a 12-week summer internship while in college helped introduce me to my future home.
8. How would you describe your current job in layman's terms? What does a typical work day look like for you?
I create science- and evidence-based solutions that enable smarter workplaces. Smarter workplaces mean employees are able to be more productive, have heightened health and well-being, and increased job and life satisfaction. Whether I'm developing a strategy for a company, writing or updating policies, advising on prompting change through organizational behavior and/or designs, or conducting data analyses to garner insights from employees' data, my goal is to look for solutions that bring success to an organization, team, or company by ensuring it's most valued resource – its people – are taken care of and thriving. Every day is different for me which I love. I am also a manager of incredibly talented data scientists and a thought leader which means the roles I fulfill pull me in different directions and often in unexpected ways. One day I may be creating data analytics and statistical models to determine predictors of organizational outcomes such as retention and engagement while another day I may be sitting on an advisory committee for national employment policies or being featured as an invited speaker on employment topics, such as resilience, leadership, or military veterans labor market trends.
9. What do you love most about your job?
I love to be curious. Related, I love that to do my job well, I have to be curious, listen, think deeply, discover connection points, and learn from others. Every day my success is contingent on my own ability to be agile in the face of new data and information, challenge my own thinking, and give voice to others. It can't get much better than that.
10. What advice do you have for students going into STEM fields?
First and foremost, discover what you are passionate about and find a way to do something that attends to the topic, activity, or interest often. When I was 18, I was given the advice to find something I love to do, and find a way to get paid for it. Though reality isn't always that easy, I have taken that statement's intent to heart. The beauty of STEM fields is that the types of jobs are as varied as the people doing them. I think it is also important to remind people that investing in yourself and the communities you call your own through relationship-building and self-care is as important as maintaining your technical competence for your career.
11. What specific advice do you have for females going into the field?
First and foremost, believe in yourself. And, do the same for others. Second, know who you are, what you stand for, and what motivates you. Next, do the same for others. Third, talk to others about their life's decisions and careers, ask for advice, and maintain your relationships. And then, pay it forward for others when they reach out to you. You may notice a theme here – we have to look out for ourselves and also those around us to collectively move forward.
12. What qualities should students thinking about pursuing a STEM career have in order to be successful?
The core concepts that I find critical are: curiosity, open-mindedness, advocating for yourself and for others, knowing yourself and communicating your needs, acting as a team-player, maintaining and practicing mental agility, persistence, and a strong work ethic. And perhaps most important – a true passion for the career you are pursuing.
13. How/did your military experience impact your career development as it relates to STEM?
It gave me deep level experience that has enabled me to become the person I am today. Had I not joined the military, I would not have discovered my love of and skill doing strategy and policy work. I also would not have learned how to amplify the impact of these efforts through leveraging networks and growing professional skills at an executive level of discourse. My military experience helped me identify that my key and unique skill sets sit in the translation of science into action by communicating findings to broader audiences and identifying ways to apply the research concretely. Had I not joined the Army, I may never have had exposure to the world of politics, policy, and strategy as it relates to research. This exposure has set me up for success and formed a solid foundation of experience upon which I can grow.
14. How would you rate your experiences in the military?
I am who I am today because I wore a military uniform. There are few experiences in life that can compare with the camaraderie, purpose, and community felt when you are part of the military culture. I think it is also important to mention that we can all serve in different ways - it doesn't just have to be in the military. First responders, government employees, nurses, teachers, nonprofit leaders, spouses of military members, and the children of military members are also public servants. If public service is important to you but you are not interested in the military, consider the many other ways you can use STEM to change the world for the better.
15. What's it like being a successful woman in a male-dominated field? Any advice?
Fun and challenging but mostly fun. For me, I've never been one to pay too much attention to labeling the environments I operate in as male-dominated nor female-dominated or any other type of majority/minority dichotomy. It is also critically important to acknowledge and understand how behaviors, policies, and cultures drive systemic inequities for different groups of individuals. This is not okay and as a female with varied experiences in a STEM field, I try to not only role-model and advocate for equity and inclusion but also continue to challenge myself to counteract unconscious biases I and others may still hold. We must continue as females to counteract biases and be intentional in how we present ourselves and interact with others. This allows us to set the stage for how we want all individuals to be treated now and into the future. Indicators of a male-dominated culture are certainly in the background of my experiences, but my lens is focused on how various behaviors and organizational norms of behavior promote or create barriers to inclusion in general.
16. What do you think the solution is to get more females in STEM fields?
This is a significant question! There are many experts and big thinkers working on this topic around the world so I will not pretend that I have the answer to this. I think we must start with enabling exposure to STEM opportunities on a variety of fronts to include early in our education system, seeing visible representation at senior levels of those who have succeeded, and increasing the number of advocates – both men and female – driving towards gender equity in all settings. Increased accessibility – perceived and real – to opportunities such as appropriate types of education (which may not always be in a college or university setting), internships, and fellowships is also critical. We have to think about how we incentivize STEM careers for females as well – not just in pay and schedules but also in terms of career pathways, life balance, and opportunities to give back beyond the monetary. Workplace culture and policies that enable for the types of flexibility that accommodate the diverse needs of individuals balancing a variety of, at times, competing roles, such as parent, caregiver, student, and life partner, are also essential. It is critical that when we talk about getting more females into STEM that we also scope out a bit to recognize it is not just about entry into the field but also retaining females within STEM careers over the course of their life's trajectory. Getting more females into STEM fields is only one step in a long chain of actions needed to drive progress. Our long-term goals should be focused on retaining females in STEM fields and ensuring representation at all levels and roles across STEM fields.
17. What advice would you give to female students considering the military as a potential path?
Do it if you are passionate about serving a purpose greater than yourself and you want to know what it feels like to be your strongest self in all senses of the word. The military has jobs of all types – scientist, physician, artillery experts, cooks, police officers, public relations. There are a vast array of career types and expertise in the military and it is truly an organization for which its success sits in value-driven leadership principles. It is incredibly important you do your research before you join any of the military service branches (Army, Navy, Air Force, Marines, Coast Guard, Public Health Service Corps) to ensure it is the right fit for you and your lifestyle. The military requires a lot of discipline, an ability to be a strong leader while simultaneously following others, and a commitment to something larger than yourself that will at times require sacrifices of your time and energy.
Interested in learning more about the military? Fastweb affiliate, Military.com, is a great resource to learn more about opportunities in the military.
If you have a question for our featured woman in STEM, Dr. Kristin Saboe, send an email to
ask her your question
today.
•
Industrial/Organizational Psychologist, Booz Allen Hamilton
•
Assistant Professor – Industrial/Organizational Psychology, San Jose State University
•
Industrial/Organizational Psychologist, Booz Allen Hamilton