Financial Aid >> Browse Articles >> Loans
Financial Aid >> Browse Articles >> Expert Financial Aid Advice
Choosing an Education Loan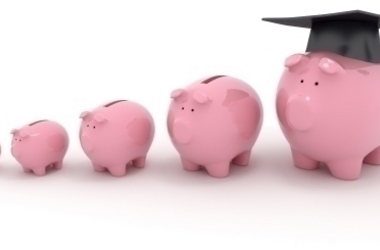 The cost of an education loan is usually the most important criterion.
Mark Kantrowitz
April 21, 2009
Who is Responsible for Repaying the Loan
Usually either the student or the parent is responsible for repaying the loan. The Stafford loan is a student loan, while the Parent PLUS loan is a parent loan.
Private student loans are usually student loans, but since students may not have good enough credit to qualify for the loan, a cosigner may be required. A cosigner is a coborrower and is equally responsible for repaying the loan. If the student borrower is delinquent or defaults on a cosigned loan, the lender may seek repayment from the cosigner. The repayment history (including any late payments) on a cosigned loan is reported on the credit history of both the borrower and cosigner and will affect both their credit scores.
Putting it All Together
The following is a list of the most common loans used to pay for college in order from best to worst:
Perkins Loan
Subsidized Stafford Loan
Unsubsidized Stafford Loan

PLUS

Loan
Home Equity Loan
Private Student Loans
Credit Cards
---