Scholarships >> Browse Articles >> Scholarship Spotlight
Nursing Scholarships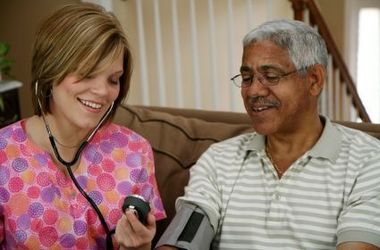 If you're interested in nursing, you're not alone. According to the Bureau of Labor Statistics, there are over 2.5 million nurses in the United States —the largest workforce within the clinical healthcare industry.
What's more, as more and more baby boomers retire, the U.S. is projected to experience a nursing shortage. Just as there are several types of nurses, there are several paths you can take to make your nursing career dream a reality: a bachelor's degree in the Science of Nursing, an accredited nursing program at a hospital or an associate degree program. There are also online nursing degree programs.
Fastweb has the nursing scholarships you need to get your nursing degree and make your nursing career happen. Below is a sampling of the nursing scholarships that exist in our database—filling out a profile may match you to nursing scholarships at your school of choice.
Mitio Foundation Scholarship

The Mitio Foundation Scholarship offers two awards of $1,000.00 each and is available to bilingual high school and college students who are pursuing a career in health care, including nursing. To be considered, you must submit a 500- word essay explaining what language you speak and how you would use your bilingual skills for patient care.


Master's of Science in Nursing Scholarship

The Execu|Search Group Master's of Science in Nursing Scholarship program provides financial assistance to nurses working towards a Master's of Science in Nursing (MSN). The Execu|Search Master's of Science in Nursing Scholarship offers funds of $1,500 to a student in an accredited Master's of Science in Nursing program to use towards school-related expenses.


Health Professions Scholarship

The U.S. Army can help pay for your nursing degree with one of the most comprehensive scholarships available in the health care field – The F. Edward Hébert Armed Forces Health Professions Scholarship Program (HPSP). Qualifying students receive full tuition at any accredited medical, dental, optometry, veterinary, psychiatric nurse practitioner, clinical or counseling psychology programs, plus a generous monthly stipend of more than $2,000. The Army will pay 100 percent of your tuition, plus books, equipment and most academic fees. Qualifying medical and dental students are also eligible to receive a $20,000 sign-on bonus.


Tafford Uniforms Nursing Scholarship Program

The Tafford Uniforms Nursing Scholarship Program provides two $1,000 scholarships twice a year to qualified applications. Applicants must be able to provide proof of enrollment in an accredited nursing school in the United States and be enrolled in one of the following programs: Bachelor of Science in Nursing (BSN), Master of Science in Nursing (MSN), Licensed Practical Nurse (LPN) or Associate Degree in Nursing and posses a cumulative GPA of 2.5 or better.


Pre-Doctoral Research Training Fellowship – Epilepsy Foundation

The Pre-Doctoral Research Training Fellowship is open to students who are pursuing dissertation research with an epilepsy relevant theme under the guidance of a mentor with expertise in the area of epilepsy investigation. You must be matriculating in a full-time doctoral (Ph.D.) program with an academic career focus to be eligible for this award. Areas of interest include, but are not limited to: neuroscience, physiology, pharmacology, psychology, biochemistry, genetics, nursing or pharmacy. Award Amount: $50,000/year (maximum $100,000/two years).


Michigan Nurses Foundation Scholarship

The Michigan Nurses Foundation Scholarship is available to undergraduate and graduate nursing students enrolled in a Michigan college/ school of nursing. You must be in good academic standing with demonstrated progress toward degree completion to be eligible for this award. Selection will be based on the following criteria: NSA/ MNA membership, community involvement, and clear documentation of financial need. A minimum of four $500 scholarships will be awarded.
Anne C. Carter Student Leadership Award

The Anne C. Carter Student Leadership Award is available to student members of the American Medical Women's Association (AMWA). You must demonstrate exceptional leadership skills through vision, inspiration, innovation and coordination of local projects that further the mission of AMWA by improving women's health and/or supporting women in medicine. You must be nominated by an AMWA student chapter to be considered for this award.


Pre-Doctoral Fellowship in Health Outcomes

The Pre-Doctoral Fellowship in Health Outcomes is open to full- time, in- residence Ph.D. candidates in the field of health outcomes who are enrolled in U.S. schools of medicine, pharmacy, dentistry, nursing, or public health. You must have completed the bulk of your pre- thesis requirements (two-years) and be starting your thesis research by the time this award is activated. You must also be a U.S. citizen or permanent resident. The fellowship provides a stipend of $25,000 a year payable quarterly for a minimum of one year and a maximum of two years. Of the $25,000 awarded annually, $500 a year may be used for incidentals directly associated with the thesis research preparation.
RELATED
ARTICLES
---