Career Planning >> Browse Articles >> Interning
End Your Internship on a Good Note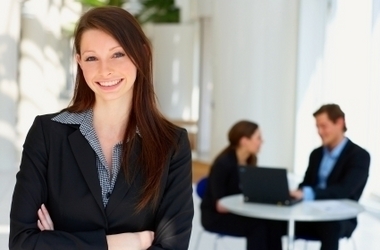 How to leave the company after your internship with great prospects for the future.
By Kathryn Knight Randolph
August 16, 2011
The end of summer brings an end to corporate internship programs' most lucrative season. While you've been working hard all summer to impress your supervisor, colleagues and other interns, there is still quite a bit you can do after the internship to stay in their good graces.
Email Your Entire Team
Chances are, the team you worked with all summer doesn't have your last day marked on the calendar. Send an email the Monday of your last week informing the team that it's your last week and that you'd be happy to take on any new projects to be done by Friday, your last day. Nothing is more embarrassing for you or a colleague than to be handed a project on the day you're leaving.
Example:
Hi Team,
As you may or may not know, today marks the start of my last week in the office. I've enjoyed working with you all this summer and have learned a great deal. In just a week, I will be heading back to school and beginning my senior thesis. After college, I plan to find work in this same field so some of you can expect to hear from me again!
If you have any projects that I can complete before my last day, Friday, please let me know! I'd be happy to be of use as much as possible this week.
Let's keep in touch. My email is awesomeintern@gmail.com and my cell is 123.456.7890. Again, thanks for the opportunity.
Sincerely,
Awesome Intern
When did you last apply for a scholarship? Start an application.
Thank Your Boss
Whether you loved or hated your boss, it's so important to thank them for giving you the opportunity to intern this summer. Do you know how hard it is to land an internship these days?! No matter how badly you may have been, or thought you may have been, treated, your supervisor did you a huge favor.
Keep it old school and set up a face-to-face meeting with your boss. Don't do this over email. Here's what your meeting should cover:
• Thank him or her for the opportunity, for any mentoring they provided
• Divulge a little of what you learned or asked questions about things that may still be unclear
• Mention keeping in touch
---