Career Planning >> Browse Articles >> Student Jobs
Cool Holiday Part Time Jobs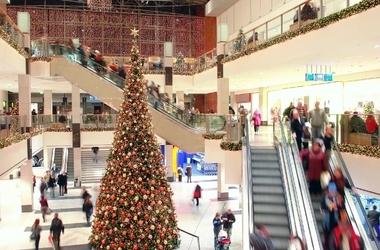 Ideas for cool part time jobs for work in retail during the holiday season
By Roberta Chinsky Matuson, Monster Contributing Writer
June 17, 2009
Store Ambassadors
Have you ever walked out of a store because you couldn't find a sales associate? If so, you're not alone. Large retailers and specialty retailers are recognizing the importance of greeting customers at the point of entry, particularly during peak shopping times. Store ambassadors are strategically placed at the front of the store to welcome and direct customers to the appropriate department or salesperson.
If you enjoy putting together a puzzle's pieces, this might be the job for you. Ambassadors need to assess quickly who can best service each customer's needs. Individuals with strong problem-solving skills and friendly, outgoing personalities are prime candidates for these types of jobs.
Troubleshooters
Wanted: Someone who can make angry shoppers happy while they wait in long lines the day after Christmas. Joyful holiday shoppers often return to the store as tired, worn-out customers. They have bags of items to exchange or return, and the last thing they want to hear is a company policy read to them. A calm personality and the ability to multitask will make you an ideal candidate for this type of customer service representative.
In-Store Demonstration Personnel
Are you glued to the TV when "Emeril Live" is on? Do you know how to perfectly fold an omelet? You may be ready to take your show on the road. All great chefs have to start somewhere. Why not as an in-store demonstrator?
Such people are in high demand throughout the year, particularly during peak buying times. They do more than just prepare and hand out free samples. They engage customers and create interest in the products they represent. They are in the business of sales.
Don't worry if you can't boil an egg. Stores need people to demonstrate technical products, such as computer printers and sewing machines, too.
This is a great way to get some hands-on sales experience. Candidates with an outgoing personality are encouraged to apply.
The list of cool seasonal jobs goes on and on. Professional seasonal workers know this is a great way to try out new things, make some extra cash and have time off to pursue other interests.
To find part-time jobs in your area, check out Part-Time jobs on Monster.
---