Career Planning >> Browse Articles >> Student Jobs
Cool Holiday Part Time Jobs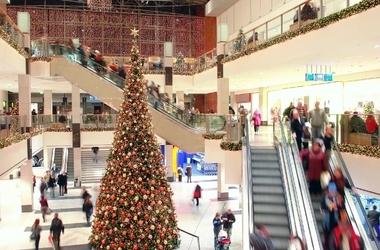 Ideas for cool part time jobs for work in retail during the holiday season
By Roberta Chinsky Matuson, Monster Contributing Writer
June 17, 2009
Working in retail doesn't necessarily mean that every day is the same. If you're looking to add some excitement to your retail career or earn some extra cash with an out-of-the-ordinary job, there are plenty of seasonal opportunities that go beyond ringing cash registers and stocking shelves. While all positions are not the same, consider one of the following cool temporary jobs. You may even decide to make seasonal work your career.
Characters and Entertainers
You've heard it time and time again—you're such a character or you're such a ham. If you love attention and entertaining others, there is a seasonal position just for you.
Many retail organizations hire characters to help bolster holiday sales. A good Santa or Easter Bunny can have a significant effect on store sales.
To successfully play a character, you need to love children, have a good sense of humor, be flexible and have a strong back. Only dependable candidates need apply—i.e. if you're anything like Bad Santa, look elsewhere for a holiday job.
Secret Agents
Picture yourself incognito, skulking through the aisles of electronics as shoppers scurry through the store. Suddenly, you spot a shoplifter and radio for backup. Sound intriguing? Undercover security or loss prevention might be the ticket you need to exit your 9-to-5 job.
Stores increase security personnel during peak buying times. Candidates with police backgrounds or security experience are encouraged to apply. Before you fill out your application, be sure your background is pristine. Security personnel usually undergo extensive background checks prior to being hired.
Also, consider spying on stores as well. Many companies hire Secret Shoppers to gage the shopping experience. You'll be able to report back about the interaction you had with store employees as well as cleanliness and wait times.
---