Back to School >> Browse Articles >> Seize the Scholarships
9 Places to Look for Full-Ride Scholarships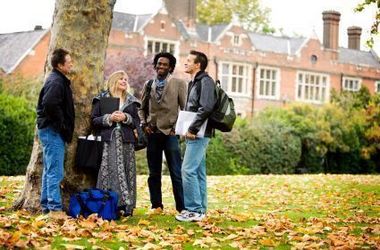 It's the holy grail of every college applicant's scholarship search: a full-ride scholarship. To be honest, full-tuition scholarships are hard to come across and even harder to win. However, that shouldn't stop you from at least trying.
The key to winning scholarships is to apply to as many as possible. And if you're putting your name in for a $500 scholarship, you might as well enter yourself in a $30,000 scholarship too.
We've found nine places to look for full-ride scholarships – start applying today.
Army ROTC
The Army Reserve Officer Training Corps (ROTC) provides students interested in joining the Army as well as continuing their education a unique opportunity. Students who join ROTC are able to complete training while attending college courses.
After graduation, Cadets are commissioned as Second Lieutenants, where they receive specialized training during their first assignment. From there, Second Lieutenants can either continue training in the field or postgraduate education opportunities.
Cadets are given full-tuition scholarships as well as additional allowances for books and fees and a monthly living stipend.
To apply, visit Army ROTC.
---