Winona State University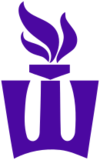 Winona, MN
University Website:
www.winona.edu/
Apply Online:
www.winona.edu/admissions/apply.asp
Winona State University (also known as WSU) is a comprehensive public university in Winona, Minnesota, United States, a college and river town located in picturesque bluff country on the Mississippi River, with around 8,900 enrolled undergraduate and graduate students. The oldest member of the Minnesota State Colleges and Universities System, the fifth-largest system of two- and four-year colleges and universities in the country, based on student enrollment. WSU offers more than 80 programs on its main campus, as well as select programs on its satellite Winona, West Campus and Winona State University—Rochester.
WSU is ranked second among public universities in Minnesota in the 2013 edition of "Best Colleges" by U.S. News & World Report. The university is ranked seventh overall in Minnesota, 15th among public universities in the Midwest, and as the 58th regional university in the Midwest, up from 62 in 2012.
Winona State has been ranked as one of America's "100 Best College Buys" for quality and value 17 years in a row. Winona State University and the University of Minnesota Twin Cities and Duluth campuses are the only Minnesota schools included in the report.
It has also been named among the "Best in the Midwest" by The Princeton Review for 8 years. In total 629 colleges across the Midwest, Northeast, West and Southeast were named "regional bests." According to the Princeton Review these colleges represent only about 25 percent of the nation's 2,500 four-year colleges.
Winona State was recognized for the third consecutive year as one of the country's most environmentally-responsible colleges in the 2012 edition of "The Princeton Review's Guide to 322 Green Colleges". The safety of Winona State's campuses has also received national recognition, ranking 11th among the safest campuses in the U.S. in 2009 and 18th on a 2010 list, according to "The Daily Beast." WSU has been named to the President's Higher Education Community Service Honor Roll by the Corporation for National and Community Service annually since 2008, earning the additional the designation "with distinction" in 2008 and 2012.
* Description and images provided by Wikipedia under CC-BY-SA 3.0 license .
Winona State University College Scholarships
Bullet

name
award
deadline

Link

•

Winona State University

$4,000
Varies
See Details

Winona State University

award

$4,000

deadline

Varies
See Details

•

Winona State University

$3,500
Varies
See Details

Winona State University

award

$3,500

deadline

Varies
See Details

•

Winona State University

$1,000
Varies
See Details

Winona State University

award

$1,000

deadline

Varies
See Details

•

Winona State University

Up to $2,500
Varies
See Details

Winona State University

award

Up to $2,500

deadline

Varies
See Details

•

Winona State University

$500
Varies
See Details

Winona State University

award

$500

deadline

Varies
See Details