University Of Rio Grande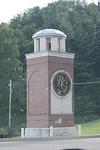 Rio Grande, OH
University Website:
https://www.rio.edu/
Apply Online:
https://hope.rio.edu/admissapp/
The University of Rio Grande and Rio Grande Community College (originally: Rio Grande College) are twin colleges in Rio Grande, Ohio, United States.
The University of Rio Grande offers a range of courses and majors and is known in the region for its Education and Nursing programs. Additionally, its graduate program in teacher education is one of the few national programs that are structured around Howard Gardner's Theory of multiple intelligences.
Rio Grande is notable for being the alma mater of Bevo Francis, who set the college record for points scored in a basketball game.
* Description and images provided by Wikipedia under CC-BY-SA 3.0 license .
University of Rio Grande College Scholarships
Bullet

name
award
deadline

Link

•

University of Rio Grande & Rio Grande Community College

$6,000
Varies
See Details

University of Rio Grande & Rio Grande Community College

award

$6,000

deadline

Varies
See Details

•

University of Rio Grande & Rio Grande Community College

$5,000
Varies
See Details

University of Rio Grande & Rio Grande Community College

award

$5,000

deadline

Varies
See Details

•

University of Rio Grande & Rio Grande Community College

$4,000
Varies
See Details

University of Rio Grande & Rio Grande Community College

award

$4,000

deadline

Varies
See Details

•

University of Rio Grande & Rio Grande Community College

Varies
January 15, 2024
See Details

University of Rio Grande & Rio Grande Community College

award

Varies

deadline

January 15, 2024
See Details

•

University of Rio Grande & Rio Grande Community College

Varies
August 28, 2024
See Details

University of Rio Grande & Rio Grande Community College

award

Varies

deadline

August 28, 2024
See Details