Mount Saint Mary College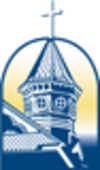 Newburgh, NY
University Website:
www.msmc.edu
Apply Online:
www.msmc.edu/Admissions/apply_now.be
Mount Saint Mary College is a private, co-educational, four-year liberal arts college, located in Newburgh in the mid-Hudson Valley region of New York State. Founded in 1960 by the Sisters of Saint Dominic.
The campus overlooks the Hudson River, halfway between New York City and Albany. More than 2,700 men and women are enrolled in over 50 undergraduate programs and 3 graduate degree programs.
The Knights compete in NCAA Division III athletics in the Skyline Conference. The college has expanded its athletic fields with a new all-weather turf field to help accommodate growth in athletic teams.
In the past decade, the college has undergone tremendous growth to keep up with enrollment. In 2009, the Mount dedicated the new Kaplan Family Mathematics, Science and Technology Center, which houses a Nursing Learning Resource Center and modern science laboratories, learning spaces and equipment. In 2010, the college opened its new all-season turf athletic fields and six new tennis courts. The new Aquinas Hall dining commons, called "The View," opened.
* Description and images provided by Wikipedia under CC-BY-SA 3.0 license .
Mount Saint Mary College College Scholarships
Bullet

name
award
deadline

Link

•

Mount Saint Mary College

$22,000
Varies
See Details

Mount Saint Mary College

award

$22,000

deadline

Varies
See Details

•

Mount Saint Mary College

Up to $22,000
Varies
See Details

Mount Saint Mary College

award

Up to $22,000

deadline

Varies
See Details

•

Mount Saint Mary College

Varies
Varies
See Details

Mount Saint Mary College

award

Varies

deadline

Varies
See Details