Top Ten Myths About Scholarships
Mark Kantrowitz
October 02, 2011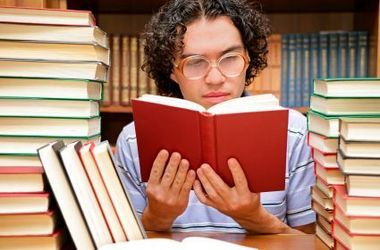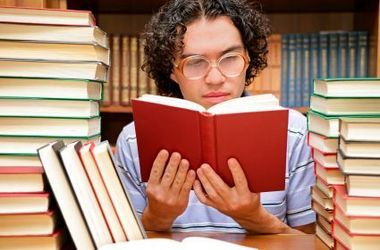 Searching and Applying for Scholarships is Too Much Work
Myth: Searching and applying for scholarships is too much work, especially for small scholarships and essay competitions.
Reality: The amount of work is minimal compared with the potential rewards. Students are unlikely to find a more productive use of their time. After the first few scholarship applications, the amount of work for each additional application is reduced, since students can reuse and adapt previous application essays.
Searching for scholarships is the easy part. Fastweb matches the student's personal background profile with a very large database of scholarships, updated daily. It takes only about half an hour to register and complete the profile. (Answer all the optional questions in the personal profile for about twice as many matches on average.) The targeted matching process lets the student concentrate their time and effort on completing scholarship applications.
Other places to find scholarships include the library, the high school guidance counselor office and local college financial aid offices. Look for local scholarships on bulletin boards near the guidance counselor or financial aid offices, or the library's jobs and careers section. Use scholarship listing books in your library or bookstore for random exploration. Also look in the coupon section of the newspaper, since some national scholarship programs advertise their scholarship programs there.
(Before relying on any book, however, check the copyright date. Any book that is more than a year or two old is too old to be useful, since about 10% of scholarship programs change in a significant way each year. For example, the address or selection criteria might have changed.)
Applying for scholarships is hard, but then so is applying for college admission. It gets much easier after the first half-dozen applications, since the student can reuse and adapt previous application essays.
Small scholarships and essay contests are easier to win because some students don't like them. Small scholarships can also add up. These scholarships add lines to your resume, making it easier for you to win bigger awards. Winning any scholarship is a vote of confidence. It means the scholarship provider thought highly enough about you to invest their money in your future. That will impress other scholarship providers, and may make the difference between winning and losing the next scholarship.
Apply for every scholarship for which you are eligible to increase your chances of winning a scholarship. It's a numbers game. Even among talented students, winning involves a bit of luck, not just skill. It is very difficult to choose a winner from among several excellent finalists, so it is often a bit random who wins and who doesn't. Most students who win many scholarships have more rejections than successful applications. Perseverance is a key to winning more scholarships.
(But don't apply if you don't qualify. You might be a wonderful student, but if you don't qualify for the scholarship, it is a waste of your time to apply. Scholarship sponsors receive far more qualified applicants than they have funds available. They use the selection criteria to arbitrarily narrow the number of applications they have to review.)
Winning scholarships is also easier than repaying student loans. Every dollar you win in scholarships is a dollar less you will need to borrow. Every dollar you borrow will cost you about two dollars by the time you've repaid the debt.
Need money to pay for college?
Every semester, Fastweb helps thousands of students pay for school by matching them to scholarships, grants and awards for which they actually qualify. Sign up today to get started. You'll find scholarships like the $2,000 "No Essay" Scholarship from Niche, a scholarship open to all U.S. students and those planning on enrolling within 12 months.
---