How to Pay for College After a Recent Bankruptcy Discharge
Mark Kantrowitz
June 18, 2012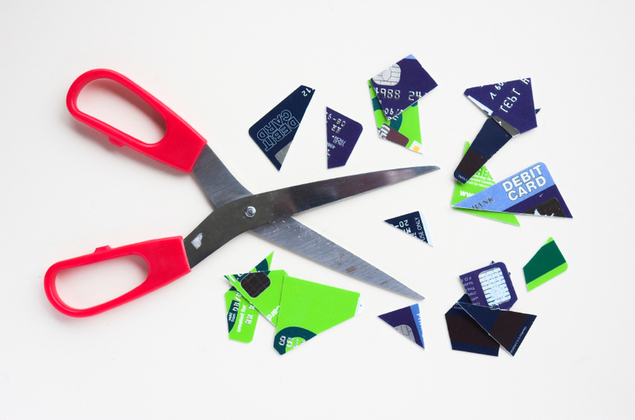 My daughter will be starting college in the fall (hopefully). The full cost for each year is approximately $50,000. She received a scholarship for $35,000 and she has enough saved for books ($1,000), leaving her needing $14,000. When we filled out the FAFSA it said her family contribution would be too high. Unfortunately my husband and I filed for bankruptcy in 2010. This will appear on our credit reports through 2020. We can't cosign for her even if we wanted to. We have asked any and all family members but no one wants to or can cosign. Are there any loans out there that do not need a cosigner? She works part time at a retail company and makes approximately $8,400 a year. We barely make enough to keep a roof over our heads and cannot help her financially. — Y.H.
Colleges that charge $50,000 a year are among the most expensive colleges. Students should always apply to a variety of colleges at different price points to ensure admission to at least one affordable college. This is especially true when the family is in a difficult financial situation, with tight income, a recent bankruptcy and little college savings.
That being said, a $35,000 scholarship reduces the net price of a $50,000-a-year college to $15,000 a year, in the same ballpark as an in-state public college. If so, this college may be one of the least expensive options. But double check to make sure that the $35,000 really is a scholarship and not a mix of loans, grants and student employment. Financial aid award letters can be confusing, especially when loans and grants are mixed together and the loans are not clearly identified as loans. The most common types of loans include the federal Stafford, federal Perkins and federal PLUS loans, as well as loans made by the college itself.
When a family is having trouble finding the funds to pay its share of college costs, the first step should be to talk to the college financial aid administrator to appeal for more financial aid. The family should provide copies of documentation of unusual financial circumstances that affect the family's ability to pay for college, such as job loss, salary reductions or a bankruptcy discharge within the last five years. Anything that sets the family apart from the typical family and anything that changed from last year to this year can be grounds for an appeal.
The federal Stafford loan does not depend on the borrower's credit history and does not require a cosigner. The federal Parent PLUS loan, on the other hand, does involve a modest credit check. Parents who have a current delinquency of 90 or more days on any debt or who have had certain derogatory events on their credit history during the last five years, such as a bankruptcy discharge, are considered to have an adverse credit history and are ineligible for the Parent PLUS loan.
Thus parents who have had a bankruptcy discharge in the last five years are ineligible for the federal Parent PLUS loan. However, in such a situation the college financial aid administrator can make the student eligible for higher unsubsidized Stafford loan limits. Normally a dependent student is eligible for $5,500 in Stafford loans during the freshman year, $6,500 during the sophomore more, $7,500 during the junior year and $7,500 during the senior year. But when the parents are denied a Parent PLUS loan or likely to be denied a Parent PLUS loan, a dependent student becomes eligible for the higher limits available to independent students, namely $9,500 during the freshman year, $10,500 during the sophomore year, $12,500 during the junior year and $12,500 during the senior year. The Stafford loan and other federal education loans are obtained through the college financial aid office.
Need money to pay for college?
Every semester, Fastweb helps thousands of students pay for school by matching them to scholarships, grants and awards for which they actually qualify. Sign up today to get started. You'll find scholarships like the $2,000 "No Essay" Scholarship from Niche, a scholarship open to all U.S. students and those planning on enrolling within 12 months.
---