Financial Aid >> Browse Articles >> FAFSA
Financial Aid >> Browse Articles >> Cutting College Costs
Financial Aid >> Browse Articles >> Maximizing Aid Eligibility
FAFSA Deadline Approaching!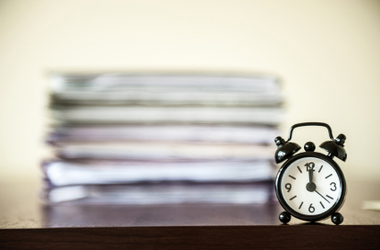 Online applications for FAFSA must be submitted by midnight Central Time, June 30!
Elizabeth Hoyt
June 06, 2013
It feels like yesterday that a new year of FAFSA forms began but, alas, time flies when you're having fun. Come June 30th, the fun with FAFSA will sadly end, at least for the 2013-2014 school year.
Even though the deadline is near, you still have time to get your application in to qualify for free federal student aid to help finance your college education.
Luckily, Fastweb has all the resources you need to complete the form efficiently and accurately so you won't have any issues down the road.
Apply now, Fastwebbers, before it's too late!
Here are some helpful resources to get you started on the process:
• What You Need to Complete the FAFSA

• What's the FAFSA? And Why You Should Care

• 15 Questions to Ask Your Financial Aid Office

• Why File a FAFSA if You Know You Won't Qualify for Financial Aid?

• FAFSA and the Independent Student

• Avoid FAFSA Mistakes that Can Cost You

• Quick Tips for Filing Your FAFSA

Still have questions regarding the FAFSA? Check out Fastweb's FAFSA FAQs within the financial aid channel to learn more!
---