Colleges >> Browse Articles >> Focus on Parents
Gifts for the Graduate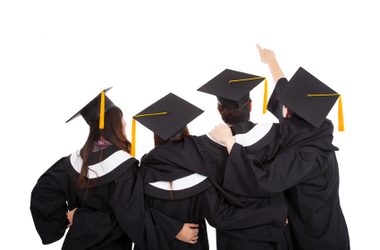 Your grad is off to college - give them something that they can use during their journey.
Elizabeth Hoyt
April 07, 2014
The time has come – your baby is graduating and headed off to college!
We know you want to celebrate in style, which is why we've scoured the web for everything you need to give your grad the most thoughtful and useful gifts around.
Your grad will simply adore going off to college, prepared with the best – although, when in doubt, cash is always a great back up!
This list is full of fun gift ideas as unique and special as your grad – well, almost.
We've chosen gifts that are low to moderately-priced and are actually useful (what a concept!) for your future college student.
At any rate, we think these college-bound gift ideas are pretty great:
$25 & Under
A gift doesn't have to be costly to be awesome! Check out this list of graduation gift ideas that are all $25 or less:
• Dorm Survival Kits
Fun and practical, you can create your own kit or buy one that's pre-made, like this one: Dorm Survival Kit, $25.00. The good news? You know every student will actually use the items.
• Books for the Occassion
Everyone can appreciate a great book. What makes it even better? Writing a personalized message on the inside cover! Here are some graduation-themed book ideas:
—The Worst-Case Scenario Handbook: College, $14.95

—The Smart Student's Guide to Healthy Dorm Living: How to Survive Stress, Late Nights, and the College Cafeteria, $10.95

—Pictorial Webster's: A Visual Dictionary of Curiosities, $23.57
• Practical and Fun
You don't have to choose between style and substance! Why not give a gift that's both? Try this Yiddish Proverb Money Clip, $18.00, or Knock Knock Paper Mousepads, $12.
• Creatively Money Gifts
Sure, you know every graduate wants and needs cash but does it have to be so boring? (Trust us, they won't complain either way!) Not at all – graduation is the perfect time to sharpen your DIY skills and create something fun for your grad to open.
Here's an idea you can use to give cash creatively and, likely, get some laughs in the process: DIY Grad Gift.
$25 & Up
If you're looking for a gift that's slightly pricier, here are some gifts that are both meaningful and useful:
Practical (but Slightly More Expensive)
There are plenty of things college students want but can't afford. A fancy camera, a fancy car, a fancy bike – well, pretty much anything fancy! However, if you are on a budget (like most people) why not something practical, that a student wouldn't likely buy that's within a realistic price range?
For example, a coffee-maker is something students may not think of but will appreciate! You know college students will be able to appreciate a homemade cup of coffee once the reality of a budget sets in.
Try Keurig's MINI Plus Brewing System, $100.00.
• Keepsake Items
Students only pass this milestone once so commemorating it with a meaningful keepsake is perfect for the occasion.
Whether it's something that has been passed down in the family or something purchased, students will love the sentiment behind the object.
Try "Master of My Fate" Necklace, $68.00, for her and "In It to Win It" Brass Money Clip, $40.00, for him.
Do you have any great grad gift suggestions? If so, we'd love for you to share!
---