Minority Scholarships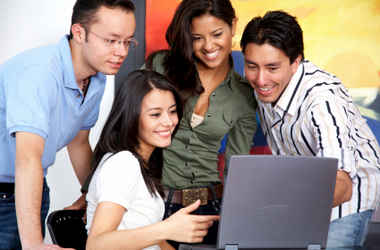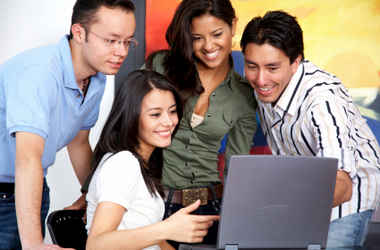 In 1976, college campuses looked a lot different than they do today. Over 80% of the students attending college were Caucasian, according to the National Center for Education Statistics (NCES). Now, however, the NCES reports that minorities comprise over 33% of the number of students enrolled in college—that's more than double the amount that were attending 30 years ago.
This percentage continues to rise every single year, and that is in large part due to the fact that minority scholarships are making it easier for minority students to attend college. In fact, millions of dollars in scholarship money work each year to encourage minorities to achieve their academic and career pursuits. As a result, the Fastweb database contains plenty of scholarship opportunities for minority students.
With the help of minority scholarships, you can achieve success in the classroom as well as in the working world, encouraging other minority students to dream big and work hard toward their goals. Below is a sampling of the minority scholarships that exist in our database—filling out a profile may match you to minority scholarships at your school of choice.
The Ed Bradley Scholarship is for minority students already enrolled in college, excluding freshmen, who are entering the radio or television industries. Under the Ed Bradley Scholarship, winners are awarded $10,000, which is distributed on a semi-annual basis for one school year. Applicants for the Ed Bradley Scholarship must be enrolled full-time and be in good academic standing at their respective institution of higher learning.
Undergraduate Scholarship Program—CIA
The Undergraduate Scholarship Program with the CIA offers minority students the chance for an amazing academic and career experience with the Agency. Winners will receive an annual salary, health and dental benefits, and up to $18,000 a year for tuition. Recipients of the Undergraduate Scholarship Program will be required to work summers at an Agency facility in Washington D.C. during the summer breaks and to maintain enrollment and a minimum GPA of 3.0 in an institution of higher learning during the school year. Transportation to and from Washington D.C. for the summer will be paid for by the Undergraduate Scholarship Program as well.
All applicants to the Undergraduate Scholarship Program must be U.S. citizens; 18 years of age; at least a 1000 SAT (Math and Verbal only) or 21 ACT scores, a minimum 3.0 GPA; financial need with a household income of $70,000 for a family of four or $80,000 for a family of five; and complete medical and security background checks. Upon completion of college, winners are required to work with the Agency for 1.5 times the length of college sponsorship.
Need money to pay for college?
Every semester, Fastweb helps thousands of students pay for school by matching them to scholarships, grants and awards for which they actually qualify. Sign up today to get started. You'll find scholarships like the $2,000 "No Essay" Scholarship from Niche, a scholarship open to all U.S. students and those planning on enrolling within 12 months.
---