Kiss Summer Goodbye Scholarships
Apply for these ten scholarships before summer ends.
Elizabeth Hoyt
September 08, 2015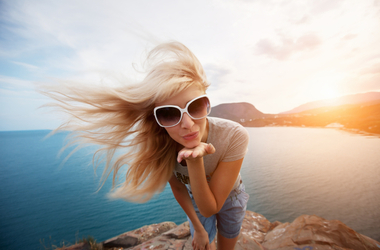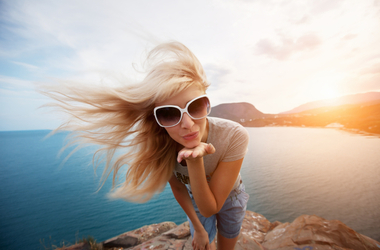 Saying goodbye to summer isn't easy. We get that you want to soak up the last days of sun, fun and enjoy the remainder of your summer – who wouldn't?
Alas, summer is ending and your scholarship search must continue! But, this list of scholarships can allow you to stay on track with your scholarship search, while relishing your last weeks of summer break.
How is this possible, you ask? All of the scholarships on this list have quick and easy applications and, those that have essays are short and sweet. Once you apply, all you have left to do is figure out what to do with all that free time to fill your last days of the season.
By doing so, you'll really be able to say you accomplished it all this summer: conquering your scholarship applications and taking time to smell the roses.
Before hitting the books this fall, sneak in some time and apply to as many of the following scholarships as possible!
Paradigm Challenge
Deadline: 5/01/16
Available to: Maximum Age 18 Years
Award Amount: $100,000
Sponsored by Project Paradigm, the Paradigm Challenge is available to students up to the age of 18.
You may work in a team or alone in creating an original and creative way to generate new ideas in preventing injuries and fatalities from home fires—America's #1 disaster threat.
Entries may come in the form of posters, videos, inventions, messages, community events, websites, mobile apps, or anything else that will help save lives.
Additionally, you must submit a brief statement of your idea (140 characters or less) in order to qualify for this award.
Get more information on the Paradigm Challenge.
"From Failure to Promise" Essay Contest
Deadline: 7/31/16
Available to: High School Seniors through Graduate Students, Year 5
Award Amount: $10,000

The "From Failure to Promise" Essay Contest is open to high school seniors, undergraduate, and graduate students who hold at least a 2.5 GPA.
To be considered, you must submit an essay of at least 1500 words that addresses the following three topics: Which tracks of the book "From Failure to Promise – 360 degrees" presented or reiterated the most important life lessons for you and why, which factor was the most vital to the author's evolution in going from "flunk-out" to "professor" and how does the "Seven Spheres of Influence and Integration Model" affect your worldview as related to civic responsibility.
Get more information on the "From Failure to Promise" Essay Contest.
CKSF Scholarship Competition
Deadline: Varies
Available to: High School Freshmen through Graduate Students, Year 5
Award Amount: $2,500

The CKSF Scholarships are available to high school, undergraduate, and graduate students in the U.S.
You must register to participate in scholarship quizzes that test your knowledge of topics ranging from general "common knowledge" to specific academic subjects, books, websites, and even movies.
You will be scored based on a combination of time and accuracy.
Students with the highest scores at the end of each competition win.
Learn more information about the CKSF Scholarship Competition.
Invite a Friend to Fastweb
Award: $500
Deadline: Last day of each month; Refreshes monthly
Available to: All Fastweb Members
You and a friend could win $500! Simply invite a friend to join Fastweb. Once your friend completes the registration, you're both entered to win $500.
Learn how you can Invite a Friend to Fastweb and qualify you and a friend for $500.
Need money to pay for college?
Every semester, Fastweb helps thousands of students pay for school by matching them to scholarships, grants and awards for which they actually qualify. Sign up today to get started. You'll find scholarships like the $2,000 "No Essay" Scholarship from Niche, a scholarship open to all U.S. students and those planning on enrolling within 12 months, and high value scholarships like Opinion Outpost $10,000 Quarterly Prize.
---