Career Planning >> Browse Articles >> Interning
End Your Internship on a Good Note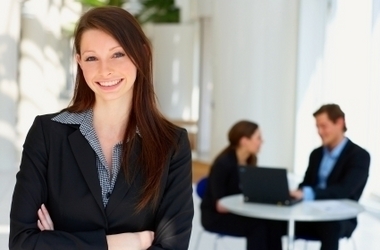 How to leave the company after your internship with great prospects for the future.
By Kathryn Knight Randolph
August 16, 2011
Follow the Company
This is absolutely vital if you want to work at this company after graduation. You will have to interview again and being able to show that you've watched the company's every move will definitely be noted.
However, while you may never work at the company again, you'll most likely need a reference for future internship and job opportunities. Not to mention, your previous experience will come up in job interviews. That's why it's to your benefit to keep track of the company after you leave.
Thanks to social media, this is really simple. Check in on their Facebook page or Twitter feed for any company updates. Look for their name on the news and in newspapers and magazines.
If you're not ruling out working for the company after graduation, occasionally email your former supervisor about company changes and updates.
Example:
Hi Mr. Boss,
Just saw the latest product you all unveiled on the Facebook page and was so impressed! I just wanted to write a quick note to let you know that I'm continuing to follow the company and all that you're doing. Even after my internship with you all, I'm still learning so much.
I'm heading into the second semester of my senior year and am putting the finishing touches on my resume. If there is any way you could help me at all through this process, I would be so grateful.
Hope you're doing well and am looking forward to hearing from you.
Best,
Awesome Intern
Do you like Fastweb? Make it official on Facebook.
Respect the Company
Finally, don't trash talk the company after your internship experience. Believe it or not, it could get back to your former supervisor. You never know who's watching your social media accounts or what your frienemy might repeat about you in an interview with that company. Remember, these people will be invaluable to your own job search by providing references for you to future employers.
And while it may be difficult to sum up your experience without being negative, only tell others what was positive about your internship, even if it's something as simple as the way the group was structured.
Ultimately, you are extremely lucky to have had an internship at all and owe your supervisor and colleagues a great deal for your experience. Just keep that in mind as you leave the company on a good note.
---