Has Political Correctness Gone Overboard?
How far should schools go in terms of political correctness?
Elizabeth Hoyt
November 07, 2012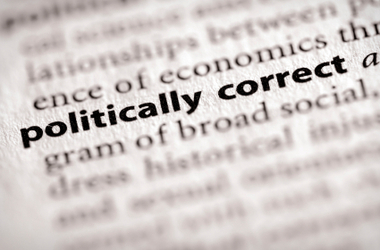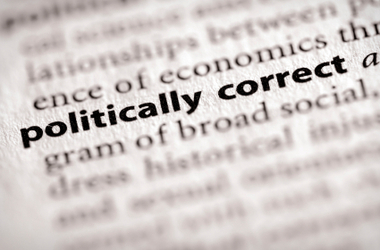 There's controversy in the air, causing some to wonder: how far should schools go in terms of political correctness?
According to the Huffington Post, the move that sparked the debate was Chapel Hill's University of North Carolina striking the word "freshman" from all of its official documents in favor of term they've deemed more "gender inclusive."
The term "freshman" has been replaced with the new, believed-to-be-more-appropriate-term, "first-year student."
The ironic twist in the story is that the change actually happened in 2009, but media attention was aroused when a Fox news reporter, John Stossel, caught wind of the modification while taping a segment for his Fox Business Network show on UNC's campus.
Additionally, the Chapel Hill School said, in a statement to the Campus Reform blog, that they are "committed to providing an inclusive and welcoming environment for all members of our community."
As if the one term weren't enough to ensure a debate, UNC's statement to the Campus Reform blog continued.
"Consistent with that commitment, gender inclusive terms (chair; first-year student; upper-level student, etc.) should be used on University Documents, websites and policies."
In plain English, this means "chairman" is gone because it's similar to "freshman." But, why change the other terms as well? Here's some light-hearted speculation.
The term "sophomore" is derived from "sophomoric," which when translated becomes wise and foolish at the same time. Meaning: wiser than "freshman"—excuse us—"first-year students" but a lot left to learn.
"Junior" is likely offensive because, though not gender specific, can be taken as an inferior or subordinate term.
"Senior?" Well, nobody should be dubbed as a higher ranking level if we're going to get hyper-sensitive about everything else. Plus, nobody wants to be called old.
None of the aforementioned speculation, by the way, has to do with gender but it's the best we could come up with.
Cue the jokes, followed by everyone's two cents worth.
Undoubtedly, reactions have been strong. Some believe the move is mocking feminism because it is unlikely that many serious complaints have been filed over the term actually being sexist. Others disagree, saying that many schools have updated the term, and they are glad that UNC finally followed suit.
Who knows? Perhaps, some students were offended by the terms. If that were the case, then the school did the right thing in accommodating their students and amending the documents.
Otherwise, we're just a little bit curious what brought all this urgency for political correctness on in the first place.


How far is too far in the name of political correctness?
Need Money to Pay for College?
Every semester, Fastweb helps thousands of students pay for school by matching them to scholarships, grants, and internships, for which they actually qualify. You'll find high value scholarships like VIP Voice's $5,000 Scholarship, and easy to enter scholarships like Niche $2,000 No Essay Scholarship, and internships with companies like Apple, Google, Dreamworks, and even NASA!
Join today to get matched to scholarships or internships for you!
---